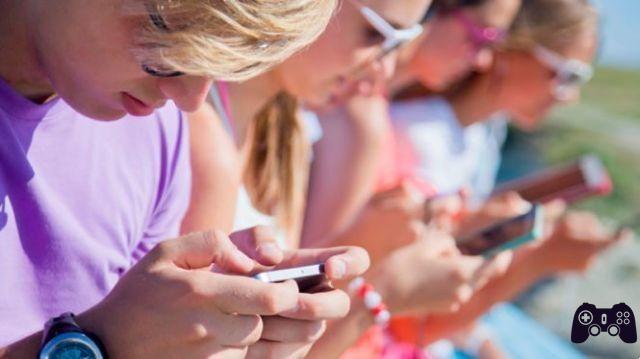 If you are worried about what your child is doing on the internet, we will explain some tricks to keep him under surveillance at all times and avoid constant fears. There are currently many ways to check what your child is doing on the internet, the classic parental control. It is possible to resort to applications specialized in this type of activity, even if most of them are paid.
Five tips to keep your children safe on the Internet
However, you can check for free what your child does with his mobile in three ways. This way you can keep an eye on him while using your smartphone, preventing him from downloading paid applications or visiting inappropriate websites. With these three methods you will avoid being afraid when you are waiting for your bills, that you do not touch your bank account and you are more comfortable than the use that the little ones make with their mobile phone.
Download a parental control application
There are many parental control applications for iOS or Android, although free and complete are few. They always include paid premium options, although there are some that do their job well like: Kaspersky Safe Kids.
You can download it for iOS and Android completely free. It's not as comprehensive as Qustodio and other paid websites, but it will help you know what websites your child visits, what applications they install, and how much time they spend on the Internet.
Once installed, you need to create a user account. This will be linked to your email and password protected. Furthermore, it is necessary protect the application itself with a four-digit PIN code.
This PIN code is particularly useful as it prevents your child from uninstalling Kaspersky Safe Kids without your permission.
Once you have completed the installation and access to this parental control application on your device, repeat the process on your child's phone. The difference is that on your mobile you have to select "Child" when asked "Who uses this smartphone?".
There are alerts and notifications that are only available in the premium version of this app, although with the free version there are features that are particularly useful, such as:
When the child tries to open a prohibited website
When the child opens an unauthorized page
While trying to uninstall Kaspersky Safe Kids
When installing a new application
When you exceed the limit of hours with your mobile
To turn them on or off, just click on the three dots in the top right corner.
Block downloads on Google Play
In addition to being notified when your child downloads an application, the built-in parental control on Google Play allows you to block downloads from the application directly.
You just need to go to Google Play> Settings> Parental Controls and activate. Once there, slide the slider and enter a PIN code. This PIN will be what your child, or you, will need to enter to download a new app.
You can set several types of filters for applications. For example, in Movies you can block the download of X movies or games based on the PEGI rating.
Block invoice payments through your carrier
Finally, there is an option for prevent your child from purchasing services on the Internet via phone credit. Websites usually allow you to pay by credit card, invoices, and in other cases with your Google Play balance. To eliminate any doubts, contact the telephone operator and disable payments via your rechargeable SIM card. All of them offer the possibility of automatically blocking these types of purchases.
Prevention is better than cure, especially when it comes to money. With these three methods, you can remotely control what your child is doing with their cell phone.
Further Reading:
How to remotely control your computer (Windows + Mac)
How to block purchases on Nintendo Switch
Control PC remotely with TeamViewer
What is Google SafeSearch and how does it protect children online?
How to use an Android phone as a mouse or keyboard on your PC