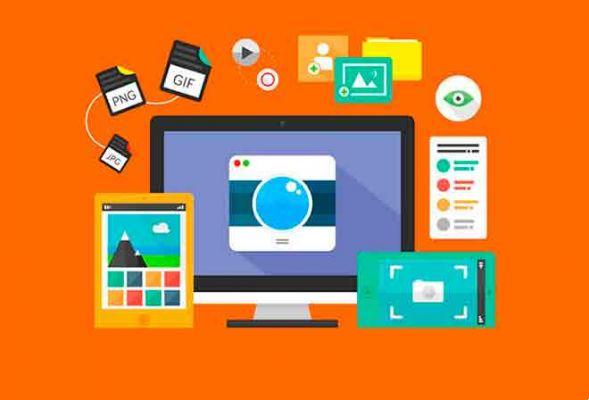 If you are looking for programs to recover deleted videos from mobile or PC, it probably happened to you what happened to me the other day. I was cleaning up photos and videos and inadvertently deleted some videos I liked.
Fortunately, there are several tools you can use to recover deleted video files, which like it happened to me, can save you from losing all your content.
Depending on whether you are using Mac, Windows, iPhone or PC, there are some options to recover deleted files from your mobile, which you like the most and others, but what I can tell you is that they are the best tools to use to recover photos and videos. deleted from your mobile.
How to recover deleted videos with Recoverit on PC or phone
Recoverit is a program to recover deleted videos from your computer or mobile device (via SD card). It allows you to recover deleted files taking into account different scenarios such as:
Accidentally deleted.
Virus attacks.
Problems with the SD card.
Etc.
The operation is very simple. First you need to download the program, extract the SD card from your mobile and connect it to your computer. The program will scan your SD card and find files that you can restore.
I'll show you how to do it from the PC:
The first thing is to download the tool and choose the "Advanced Video Recovery" option.
Then you will have to choose the path from which you want to recover files and choose the type of video format you need.
This way, Recoverit will analyze the location where you told it to search for the videos and then show you them.
The good thing about this tool is that besides accidentally deleted video recovery, you can also recover photos, audios, music, etc.
How to Recover Deleted Android Videos

1. How to recover deleted videos from recycle bin

One thing that usually happens to me on a regular basis is that I take a lot of similar photos and videos and then start deleting the ones I liked least. By selecting them, I have accidentally deleted content I didn't want more than once.
Fortunately, practically every device has a recycle bin where you can recover deleted videos without the need for programs. Depending on what device you have, you will be able to access it one way or another, but it's almost always the same process.
You need to go to the folder where you have all your media (usually called photos) and look for the "deleted" or "recently deleted" option. Once logged in, you just need to select the deleted files correctly and click "restore".
2. How to recover deleted videos from Android via app
One of the most popular applications to recover deleted videos on Android is Video Recovery. Its operation is very simple. During installation, it keeps track of your mobile device's memory and tries to find those deleted videos that can be recovered.
You just have to install the App, accept the corresponding permissions and it will start monitoring. At the end of the process, a new folder will be created on your Android device where you will find all the recovered videos.
3. How to recover deleted videos from Android mobile with EaseUS MobiSaver
One of the best programs to recover deleted videos on Android is EaseUS MobiSaver. What I like about this App is that besides videos, you can also recover WhatsApp photos and contacts from both internal memory and external micro SD card.
It supports different file types like PG / JPEG, PNG, GIF, BMP, TIF / TIFF and MP4, 3GP, AVI, MOV. It works similar to the previous app.
First you need to select the recovery mode you want (photos and videos, WhatsApp or others). Then it will scan all contents and you can filter the files you want to recover to get it.
How to recover deleted iPhone videos without backup
When it comes to recovering deleted videos from iPhone, you can use a program like Tenorshare. (While the ideal is to make backup copies and then fix this, the reality is that few people do.)
Tenorshare makes it easy to recover deleted data from iOS mobile. All you need to do is download the program to your Mac or PC and connect your iPhone via USB.
When your iPhone recognizes the program, you will need to click on the "Recover from iOS Device" option and select the type of file you want. Once you have selected them, you will have to "start the analysis" and the tool will show you the videos you have and the ones you have deleted. You will just have to get them back and that's it.
How to recover deleted iPhone videos from iCloud
iCloud allows us to store up to 5GB of our device in the cloud for free. 5GB the truth is that it gets consumed very quickly which is why most of us don't have the backup videos in the backup.
But in case that is your case, you should just follow the following guidelines. (Also note that iCloud only copies when there is an internet connection).
The first step would be to go to Settings> General> Reset> Delete Content and Settings. You must clear all information to be able to restore it again.
Restart your phone, follow the setup steps until the "Restore a copy with iCloud" option appears.
Sign in with your Apple ID code.
Select the copy with the most recent date.
Other programs to recover deleted videos
Accidental deletion of content is something very common, due to confusion or because we are in a hurry, it usually happens more times than we want. For this reason, almost all programs to recover deleted files also allow you to restore videos.
Depending on whether you have a Windows or a Mac, an iPhone or Android, there will be programs that suit you better or worse, but the most common are: Recuva, Mobisaver, EaseUS, Pc Inspector File, Wise Data Recovery, iPhone Recovery and ApowerRescue.
I would like to ask you which tool you used and which one you got the best results with. See you in the comments.
Further Reading:
How to recover deleted WhatsApp messages
How to recover deleted SMS from Android
Recover deleted photos and videos from mobile
How to recover deleted files with with EaseUS Data Recovery Wizard
How to recover deleted phone numbers on Android