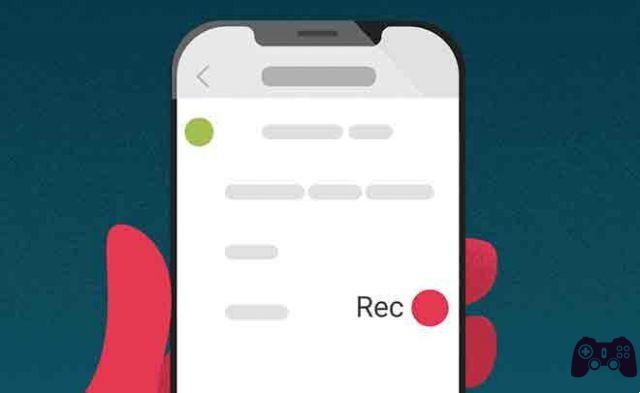 In this article, you will find a great selection of what I consider some of the best programs to record computer audio, for both PC and Mac, as well as for iOS and Android mobile devices.
To make it easier for you to find the most suitable audio recording programs for your computer, click on the menu just below and it will show you only the audio recording programs that are compatible with your computer.
Best apps to record PC audio for free
1. Audacity
Audacity is undoubtedly the best free audio recording program, one of the most popular. It has a large community that continuously develops and updates the application. Features:
Completely free.
Multiplatform (PC, Mac, Linux and other operating systems).
The latest version is only a few months old.
Super complete audio editor to create spectacular audio.
2. Ardor
Free coded program so that you can use it for free without any restrictions and with it you can record audio from PC, as well as edit audio for very professional results. Features:
Completely free.
Very easy to use to record and edit audio.
Multiplatform (PC, Mac and Linux).
3. Free Sound Recorder
Free Sound Recorder allows you to capture and record audio from the internet, even with video playback from platforms such as YouTube, Vimeo, etc. You can also use it to record voice notes or any audio you need. Features:
100% free.
Available for PC and Mac.
Record any sound in the best quality.
4. Windows Voice Recorder
Windows Voice Recorder is an audio recording program, very simple to use and with which you can record voice notes or any voiceover you want. You can use it on any PC computer to record audio and even mobile devices. Features:
Completely free.
Record and edit audio from PC.
Convert it to your favorite audio formats.
5. AVS Audio Recoder
AVS Audio Recorder allows you to record sounds from various input sources. You can record from the microphone, video games and even acetate records. You can save audio in MP3, WMA, WAV and other formats. And you can also burn your files to DVD or upload them to your portable media player. Features:
Very easy to use.
100% free.
Allows audio editing and mixing of said audio, for example with music.
Best apps to record MAC audio for free
1. Quick Time
Although I add the link to the Quick time download page, there is actually no need to download it to your Mac computer, as it is installed with the same operating system.
It is undoubtedly one of the best programs to record audio on Mac, easy, intuitive, and will also allow you to record videos, being able to edit your work at a later time. Features:
Record audio and video for Mac.
It is installed by default on any Mac computer.
Very easy and intuitive.
2. Garage Band
Garage band is designed more for composing songs, but we can also download this app on our Mac to give voice to our audios, add all kinds of effects and export them to your preferred audio format. Features:
Free
Includes a large library of sounds and instruments.
App that you can use on Mac and any iOS device
3. Ocean Audio
Ocean Audio is a sound editor and recorder for Mac computers. Very easy to use and super intuitive, so if you are looking for something simple to record audio on Mac, give it a try. Features:
Totally free.
For Mac computers only.
Audio editor and recorder.
The best sound recorder apps for Android and iPhone
1. Voice notes
Record voice memos on iPhone, iPad, iPod touch or Mac. Then edit and share them. Voice notes use the device's built-in microphone to record. For higher quality stereo recording, use an external stereo microphone.
How to record a voice memo:
Open the Voice Notes app or ask Siri to open it.
To record, select rec. To stop recording, tap stop. On iPad or Mac, select Pause.
When you tap stop, the voice memo is automatically saved with your current location as the title. On your iPad or Mac, click OK when you're done recording.
2. Simple sound recorder
Very easy to use Android voice recorder that you can install on any Android mobile device. Features:
Simple and clear interface, easy to create your registration
Extra long recording time for over 3000 hours
Select your recordings to share, edit, delete, set as ringtones.
3. Voice recorder
It is simple and easy to use. You can easily record meetings, personal notes, speeches, lectures, songs. There is no time limit. This app can record most of the sounds and your voice. You can record a business meeting, a conference, an interview. Features:
Recording in OGG and MP3 format.
High quality recording.
Without time limits.
4. Voice Recorder Pro
A super complete app for iOS mobile devices and with which you can record iPhone or iPad audio. Features:
Register and mix audio or video selections;
Record and mix the sound currently playing;
Start recording at the scheduled time;
Record only when speaking;
Increase the recording volume;
Record via Bluetooth headphones.
Read also: The best video converters for Windows, Mac and online
Further Reading:
How to record a call on Android
How to record iPhone or iPad screen
Top 7 Solutions for When Android 11 Screen Recorder Not Working
How to Record Voice on Android Phone
How to Record Discord Audio