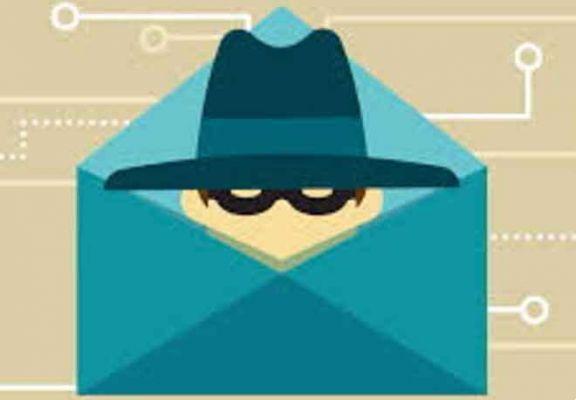 What you need to know to recognize a phishing email. Research conducted by a leading internet security company shows that too many people still click on links in phishing emails. It is not very strange, however. Why do many phishing emails seem so professional they sometimes make even very experienced computer users questionable.
However, some very specific features cause phishing emails to all make the same mistake. Because a phishing email can always be recognized by these characteristics. Being able to recognize a phishing email isn't an unnecessary luxury. Because it's not possible not to deal with phishing emails.
What is phishing and how to recognize a phishing email?
Phishing occurs when someone sends you an email inviting you to do something, like clicking a link, with the aim of stealing sensitive data. However, this is only one of the features that allow you to recognize a suspicious, phishing email. There are others. And these are:
1) Request for sensitive data
More precisely, the cybercriminal is fishing for your data which he can use to enrich himself and harm you at the same time. The term phishing therefore refers to the action of the cybercriminal who can be classified as a fisherman of something. This is the most important feature of any form of phishing. The data that are fished are:
Sensitive personal information.
Bank account details.
PIN codes.
The password.
How to protect PC from hackers, spyware and viruses
2) They appear to come from reputable companies or agencies
Additionally, emails and phishing messages often appear to come from companies and organizations that can be trusted, such as banks.
Credit card company.
Taxes.
Other public and government agencies.
3) Respond to your fear
Another clear feature of a typical phishing mail is that the mail responds to your fear of something. For instance:
That your checking account will be blocked if you don't do something right now, or if you don't click the link in the email immediately.
That your credit card will be blocked if once again you don't do something immediately.
That the fine will be higher or that your account will be seized if you don't pay immediately now.
4) Not addressed to you personally
The last thing you can almost always recognize a phishing email immediately is that the email is rarely addressed to you personally. In other words, the email rarely or almost never contains your name. Instead, the greeting is often: dear….
5) The link does not point to the sender's website
Many e-mail programs show at the bottom of the window exactly what a link in the e-mail refers to. If the email is actually from the entity or company that the email is claimed to come from, the displayed URL of the link must at least match the URL normally used by the company or business website. body.
This means that if a phishing email claims to be from ABN-AMRO, the link URL must contain at least https://www.abnamro.nl.
The newsletters you have subscribed to and receive regularly for this reason are an exception. To create newsletters, online newsletter software is often used which also takes care of sending them. As a result, the URL that the link points to can also look a bit odd.
6) Authorization is required
More and more often you are asked for permission when you are at your computer or on the Internet. The best known example is asking for permission to place cookies on your PC.
You may also be asked for authorization via a phishing email. For example, you may be tempted to click a link on a website to give your consent to install certain software on your computer.
And you probably already suspected it: a virus or other malicious software will actually be installed on your PC.
I opened a phishing email now what?
How to check a suspicious email? If an email contains one or more of the features just described, it can be assumed that you are dealing with a phishing email. By the way, opening a phishing email is fine. Until you click a link in the email or open a possible attachment attached to the email.
Also, it is of course advisable to mark and delete any phishing emails you receive as junk emails. Note that an email is only permanently deleted from your PC after emptying the trash of your email program.
If you are unsure whether it is phishing mail or not, it is best to simply make a phone call to the company or organization from which the email or message originated. But you can also contact the anti-fraud site. The anti-fraud website always offers a nice overview of the latest phishing emails
The Anti-Fraud site aims to prevent citizens and companies from becoming victims of fraud in all forms as much as possible.
Where can I report phishing? How to defend yourself from scam emails?
How to recognize dangerous e-mails and report an IT crime online to the Police? What to do in case of fake emails? Phishing cannot be stopped for now. However, we can all ensure that as few people as possible fall victim to phishing emails. This can be done by reporting phishing.
You may always be one of the first people to receive a new type of phishing mail. And the sooner a new phishing email is known, the fewer people will be affected.
In any case, it is advisable to report phishing to the Postal Police. Because they immediately alert you as soon as something new in the field of phishing and other fraudulent issues appears.
What is social engineering? And how to defend yourself?
If an email you receive looks like an email from your bank or credit card company but turns out to be a phishing email, report it immediately. But always check your bank or credit card company's website first to see if the phishing email you received has already been reported.
If you are careful about what you receive in emails and from whom and have a healthy degree of suspicion, you will certainly not be a victim of phishing.
This last tip will definitely help recognize an infected, phishing email. And this tip is: Always ask yourself if you have provided the email address to the bank, institution or agency you are receiving the email from, if you haven't it could be a phishing email.
If you accidentally become a victim of phishing, take action as soon as possible and ask the Postal Police what you should do.
Further Reading:
Did you receive this email from the Revenue Agency? Don't open it, it's a scam
How to block emails on Gmail
What is spear phishing and how to protect yourself
5 simple ways to protect yourself from phishing attacks
How to protect your iPhone from hackers?