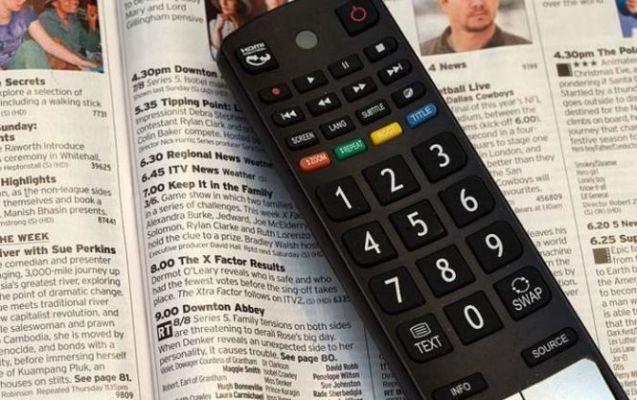 Do you want program a universal remote control, an old universal RCA remote control; but it does not have a "search code" button like the new models? No problem, we can help you! This article will help you find out these codes to program this remote.
How to program a universal remote control - Find your remote first
Find the model number of your device (you may find it on the back), remove the battery panel and look for the model number: for example, RCR412S. Visit the RCA Remote Code Finder page, select the Model menu and select your model from the list.
Otherwise, press the "manual" button at the top left of the page, enter your model number and click on the button with the red magnifying glass. Once found, you can choose to read the user manual or consult the code list in PDF format.
Note: In the unlikely event that you cannot find the model on the RCA website, please visit this web page. Find your remote control model, click on its link and look at the bottom of the page where you will find "Originally supplied with the model". These model numbers are for the VCRs with which the remote control works or is supplied.
How to program a universal remote control - Program your own remote
Press and hold the TV button on the remote control, a small light will turn on and stay on. Don't let go of the TV button. While continuing to press the TV button, enter the code for the TV or VCR into the remote control. The small light goes out while the code is being dialed and comes back on when the last digit is entered. Release the TV button.
The small light will blink and go out if the code is entered correctly, or blink four times in the event of an error. Change the channel to verify that it works.
Note: Not all features will necessarily work on all models, although important features like changing channels on TV or transferring controls to a VCR should work.
How to program a universal remote control - Search for the code
How to install an application on a Smart TV
Turn on the device you want to program. Activate code search. At the same time, press and hold the power button and the appliance button until the small light stays on.
Press Play every 5 seconds until the unit turns off. A list of ten codes will be sent each time. Press the Rewind / Reverse button to see if it turns on and off again. Wait 2 seconds and press again to check if it turns on again.
You may need to perform this step 10 times until the device searches for the list of ten codes. Press and hold the Stop button until the light turns off. This saves the code.
Further Reading:
How to program a universal remote control
How to turn on the TV without a remote control?
What to do if the Samsung TV remote control does not work?
How to Sync Wii Remote, All Wii
How to pair the Amazon Fire Stick remote