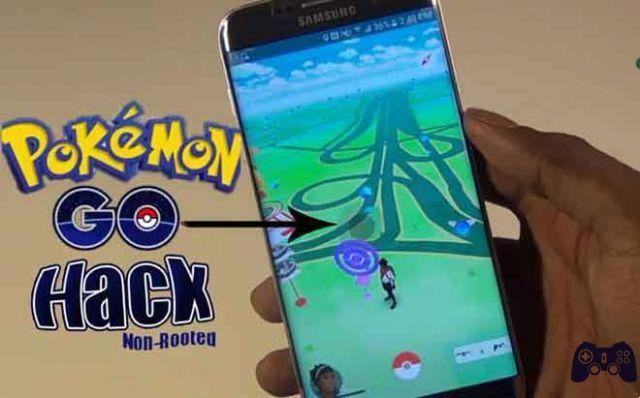 In this article we will see how to play Pokemon GO without moving from home and WITHOUT ROOT. How to change Pokémon GO GPS location on Android. Learn to change the location of your mobile to play Pokemon GO from home. The best tricks!
Pokémon GO, the popular game for hunting Pokémon creatures in real life, continues to drag thousands upon thousands of players every day thanks to continuous updates, with new Pokémon and new options. Niantic's title encourages us to go out into the streets in search of the rarest Pokémon, as well as visit Pokéstop and Pokémon gyms to get new items.
And all thanks to the technology of Niantic in collaboration with Google, which allows us to move in the real world through the screen of our smartphone and using GPS as a location method.
How to move on Pokemon GO without leaving home
"Capture them allIt's not exactly easy. There are exclusive Pokémon in places that we cannot access or for lack of money. But is it possible to "trick" the system into visiting other places without actually being there? Can we play Pokemon GO without leaving home? The answer is Yup, but with some nuances.
If you do, you will become a user Pokémon GO Fly. Although you can play with your phone Android without leaving home and getting exclusive pokémon, even making a fly in Pokémon GO or being a user of flies carries its own risk.
How to play Pokemon GO without moving from home without root
Managers go to great lengths to prevent users from cheating, and if you change many positions, Niantic may kick you out of the game and permanently delete your account. Pokémon GO.
Therefore, if you want to try to change your location to play Pokémon GO without leaving home, you will do so at your own risk. Eye! If you change a lot of positions, Niantic can ban your account; therefore, we must act responsibly and make the least possible changes.
How to change positions to play Pokémon GO without leaving home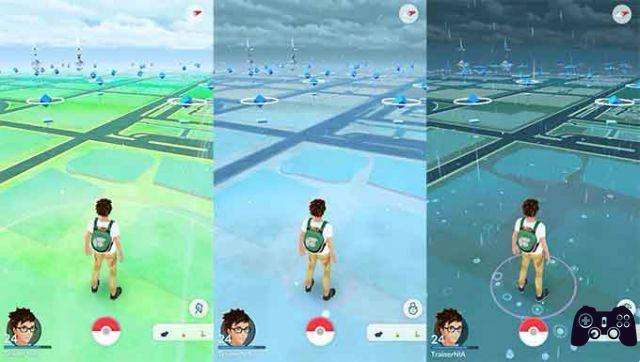 Pokémon Go is a highly addictive augmented reality game that uses the device's camera to catch Pokemon. The game requires a good internet connection and a strong GPS signal. Just follow the guide below to play Pokemon GO without leaving home.
Come hackerare Pokemon GO
If we want to change positions in Pokémon GO with yours Android smartphone, you will have to download a couple of totally legal applications; Furthermore, you will not need to have root access to your terminal, you just need to install these apps from the Google Play and use them as we will explain below:
Vai su Google Play e scarica Touch VPN -Free Unlimited VPN Proxy & WiFi Privacy.
Once installed, we need to enable developer options.
After, go to Settings - Development Options - Simulated Locations - Activate.
Now go to Settings - Location and verify that the GPS is in Device Only mode.
Turn on Location History.
The menu may change depending on the device. Now let's access the free and unlimited VPN Proxy app and we choose the country of destination in order to "deceive" our internet connection by making it believe that we are in that location, therefore coinciding with our false GPS position, which we will activate through another app, Fake GPS Location.
Therefore, we just have to practically go to the place in the selected country in precedence via the icon Set location the application itself.
Once all this is done, we must go back to Settings and disable developer options; now we will have configured the GPS system configured as if we were in that position. Finally, we just have to start the game Pokémon GO to virtually start playing there.
If we want to change our false position again, we will have to repeat the process from the beginning. And remember, it is only up to you to take all these actions by yourself to visit other faraway places with Pokémon GO and under your responsibility for Niantic's possible actions.
Change position with the fake GPS joystick
Another chance to play Pokémon GO changing location from home is via the app Fake Gps Location, a free app available on Google Play that will allow us to "trick" the system into believing that we are really in a certain place.
It's still, it is not necessary to root our android mobile; Of course, as in the previous case, we must act on our own responsibility, as Niantic goes to great lengths to ban users who cheat.
When we have installed the application, we must enable the developer options of the our Android terminal via the option located at the bottom of the Settings. If they are not enabled, go to Settings - About your phone and press 7 times on the build number of the cell phone.
Once the developer options are enabled, we need to go to Positions - Simulated position and choose the app Fake Gps Location (FlyGPS). Now go on Settings - Location and in GPS mode it adjusts ad high precision. Finally, and through the app Fake Gps Location, press where you want to go.
When you are in the selected location, it will appear a green icon; press on Start. You can now go to Pokémon GO and you will appear in that location. A more than interesting solution to capture those Pokémon from your country which appear only in some parts of the world; or even to visit special Poképaradise.
Pokemon GO cheats
Besides the trick of cheating the game by changing our geolocation, there are other ways, a more imaginative one, to play Pokémon GO without leaving home.
Use incense
On this occasion, and without having to resort to third-party modifications, we can exploit the object Incense of the game itself. It is a totally legal technique that facilitates the game itself; so much so that we can use the incense units for attract Pokémon creatures to our location without having to move, however 30 minutes. You can get more units of incense in Pokéstop and to use them you just have to open the bag of items and click a drive of that object.
Use your wits
The fever of Pokémon GO among millions of users around the world it has also served to ensure that not a few players use their wits to advance in the game even when they are not playing as such.
So if you have one of those curious robot vacuum cleaner at home, you can put your smartphone on it and travel distances without having to leave home. There are even people who attack their smartphone ad remote controlled cars or drones to make the game believe that they are walking and then add miles of distance traveled to their game stats. The limit is set by our imagination!
How to recover your account if you have been banned from Pokémon GO
If you used a trick to trick the app into your geolocation and you have been banned from the game, sometimes it is possible to recover your account; Follow these steps to try get your Pokémon GO account back or, if it lets you enter the game, but you can't visit Pokéstops, catch Pokémon, or fight in gyms:
Or a and PokéStop
Slide the PokéStop down
You will not receive anything as your account has been banned
Close the PokéStop
Repeat the process about 40 times
When you start receiving articles, your account will have been banned
If it does not work, you will have to wait a few hours to see if Niantic has unlocked your account. If you feel that the ban is not right, you can always get in touch with Niantic to explain the situation and try to resolve the situation.
Further Reading:
How to play Harry Potter Wizards Unite without moving
How to fight Arlo in Pokémon Go? Guide October 2020
How to play Pokémon Go at home
The best free Nintendo games for your Android phone
Download Harry Potter: Wizards Unite on PC