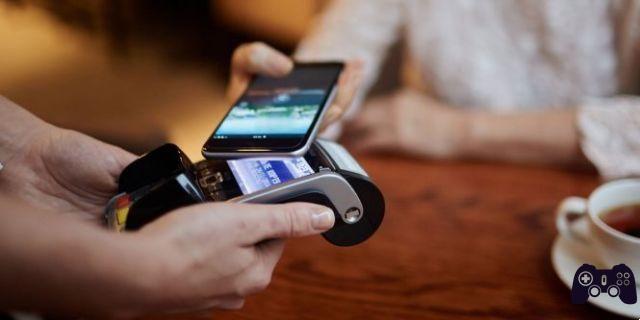 Thanks to the progressive diffusion of the internet, to pay bills it is no longer necessary to queue at the post office; nowadays several alternative possibilities allow anyone to pay their bills directly from their smartphone and, above all, to do it in total safety.
In recent years, new technologies have met the needs of users, who can now use bank domiciliation (SDD) to manage all aspects related to payments in total autonomy. We will talk about this in more detail in the last paragraph.
As CheTariffa.com writes, there are many ways to pay bills without going to the post office, let's see some of them:
How to pay bills with Mobile Banking
Many banks have made a Mobile Banking service available to their customers. Customers can download a dedicated App completely free of charge and use it to manage every aspect related to their bank account. An increasingly popular solution, if it is true that the Spaniards who use Mobile Banking are approximately 17,3 million.
In addition to paying bills with the Mobile Banking apps, users can consult the balance of transactions at any time, make account transfers and transfers, top up their mobile phones and pay white postal bills (mod. 123 and 451) and pre-marked (mod. 674 and 896), in addition to MAV, RAV and REP.
The development of these apps has also improved the possibility for users to check their savings and manage every aspect of their bank account with their smartphone, always in maximum security.
How to pay bills with the QR code
Not everyone trusts the bank domiciliation of bills, as they are always afraid of little transparency or unpredictable automatic payments. However, there is a valid alternative for not giving up the convenience of online payments.
We are talking about paying bills with the QR Code, or by framing a sort of barcode (easily recognizable and always present on the bills) with the camera of your smartphone. Again, the payment is made within minutes.
Using the QR Code method to pay bills means not having to log into your online account and, also for this reason, it represents a very interesting novelty, as well as completely safe.
The best apps to pay your bill via smartphone
Once you have clarified how advantageous and useful it is to pay your bills with your smartphone, you need to know which are the best apps. then download the dedicated app.
The user is often asked to register in the Customer Area: just a few clicks will be enough to be able to manage utilities directly from home. Among the best apps for paying bills online is Eni Gas e Luce, which offers the possibility to send the gas self-reading and to consult the bills calculated on real consumption.
Another interesting App is that of Enel Energia. With the latter, users will be able to monitor consumption and pay bills; very similar speech can be made for the Sorgenia app which also allows users to analyze their own supply points, activation status and so on.
The most common alternatives: bank domiciliation
In addition to the payment via app and QR Code, the possibility of resorting to bank domiciliation is added. This will eliminate the risk of forgetting the expiry date of the bill, since the whole process will take place completely automatically.
Today, the customer can choose between classic paper and online billing. The Sdd bank domiciliation therefore allows you to enjoy interesting advantages compared to the classic postal order. For example, it allows you to combine payment by bank direct debit with receipt of bills by e-mail.
As of 1 February 2014, the SDD (Sepa Direct Debit) has replaced the direct debit on the direct debit current account for all electricity and gas bills. With the SDD, the debit takes place automatically on the customer's bank account. Among other things, giving up the postal order means saving 12 euros per year and allows users not to pay security deposits at the time of signing the supply contact.
In conclusion, there are several ways to pay bills without queuing at the post office. Paying online allows you to protect yourself from possible disputes, as all payments are tracked. No more worrying about the risk of losing a paper bill!
For the domiciliation of water and gas, customers can also use prepaid cards with Iban (an excellent alternative to a current account). Of course, it is better to keep your online accounts under control so as to protect yourself from nasty surprises resulting from errors or inaccuracies. In any case, paying online is increasingly synonymous with convenience, greater security than in the past and greater transparency for the end user.
Further Reading:
The best solar lamps for outdoors
How to save on smartphone costs
Will WhatsApp charge € 0,01 for each message and will its logo be blue?
How to find your phone number on Android and iOS
Can you use PayPal on Amazon?