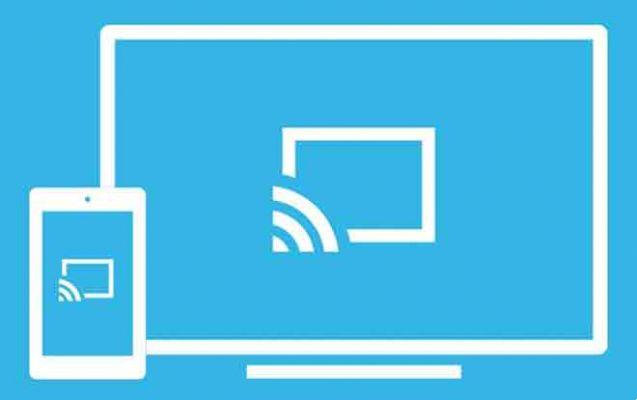 Mirroring a laptop screen to the TV is pretty straightforward. Windows computers use Miracast or Wi-Fi Direct in Settings. Macbooks use Airplay, go to Settings or use the Airplay icon. Before trying to mirror a laptop to a TV, make sure the TV and laptop are connected to the same network.
Can't go wireless? Connect the HDMI cable to your laptop and TV. Macbooks can use a mini DisplayPort or USB-C adapter. This article explains how to mirror a laptop to a TV both wirelessly and via cables.
The instructions in this article apply largely to Windows and Mac laptops when connected to smart HD TVs. It may be possible to mirror a laptop to a non-Smart TV, however it requires the use of additional equipment, which is not covered in this article.
How to mirror a Windows laptop to a TV
On all Windows 10 and Windows 8.1 computers, including laptops, there is a built-in feature for screen mirroring to a TV called Miracast or Wi-Fi Direct. However, there are a few things to keep in mind:
Both the TV and the laptop must be connected to the same network.
Both the laptop and TV should be updated with any OS patches or security updates.
It is possible that a laptop that has been upgraded from an older version of the operating system does not support Miracast (due to outdated hardware).
Although most HD TVs support Miracast, there are some that don't and you won't be able to mirror your laptop to those TVs using Miracast unless you purchase a separate Miracast dongle.
As long as your computer and TV support Miracast, mirroring the TV should be a simple process.
How to mirror a laptop to a TV, the process:
1. Make sure both your laptop and TV are connected to the same network, then go to the Windows logo button (Start)> Settings> Devices.
2. To access the Settings you can use the keyboard combination Windows Key + I (capital "i").
3. On Bluetooth and other devices, click Add Bluetooth or other devices.
4. An Add a Device dialog opens. Select Display or wireless dock.
5. A list of available devices is displayed, select the TV you are trying to connect to.
6. Your laptop will try to connect to the TV and a message will appear on the TV asking you to allow or deny the connection. Select Allow and the connection will be established. It may take a few seconds for the desktop image to appear on the screen.
If you've ever connected your laptop to an external monitor, your laptop may see the TV as an extended display. To change it, press the Windows key + P on your keyboard to open the Projection screen. Select Duplicate or Second Screen Only to show the desktop on the TV. Duplicate shows the desktop on both the laptop and the TV, and the second screen shows it only on the TV.
How to stop mirroring a laptop to a TV
When you're done mirroring a Windows laptop screen, you can go back to Settings> Devices and find the name of the TV you're mirroring to. Select it and then click Remove Device. Mirroring will be stopped immediately.
How to mirror a laptop MAC to a TV
Apple notebook computers, called MacBooks, have a feature called AirPlay. If your TV supports AirPlay, you can wirelessly mirror your screen to your TV in two ways.
Wirelessly mirror a Macbook using the settings
Depending on how you've set up AirPlay on your MacBook, you may need to go to Settings to mirror your screen.
1. Open System Preferences.
2. Select Monitor.
3. In the dialog that appears, click the AirPlay Display menu and select the TV you want to mirror your screen to.
4. Your laptop will mirror to your TV and an option box will appear where you can change the optimization and brightness for the screen. You can close these windows without ending the AirPlay session.
How to wirelessly mirror a Macbook to TV with the AirPlay icon
If you have enabled Show mirroring options in menu bar when available, you should have an AirPlay icon on the menu bar that you can use to shorten the process of mirroring your MacBook to TV.
If you haven't enabled the AirPlay icon, you can do so now by going to Settings> Display and placing a check mark in the box next to Show mirroring options in the menu bar when available.
All you have to do is click on the AirPlay icon and select the TV you want to mirror to. (Yes, it really is that simple on a MacBook).
How to stop laptop mirroring on a MacBook
When you're done working and want to end the mirroring session on a MacBook, click the AirPlay icon again and select Stop AirPlay. Your MacBook should stop mirroring and your TV will immediately be available again.
How to mirror a laptop with cables
If you don't have a recent laptop or smart TV, you can probably still mirror the laptop to the TV, you'll just need to use an HDMI cable to do that.
If you are using an older laptop, you may need to use a VGA cable. The problem with VGA cables is that they don't send audio, so you'll also need an audio cable if you want to hear the sounds coming out of your computer. Also, check your TV to make sure it has VGA ports. If not, you will need to purchase a VGA adapter as well.
All you need to do is connect the HDMI cable to your laptop and your TV. Then, using your TV remote, select the input that matches where you plugged the cable.
On Windows, you can then use the Windows Key + P keyboard combination to open Display Settings and choose how to view / mirror your laptop screen.
On a MacBook, you may not have HDMI connections, so you'll need a mini DisplayPort or USB-C adapter. Once connected, you can go to System Preferences> Display to adjust your display settings if needed.
Further Reading:
How to broadcast a Zoom meeting on TV
How to connect the Nintendo Switch to the laptop
How to mirror your Windows 10 screen (Miracast)
How to connect a laptop to a TV via HDMI
How to mirror iPhone screen to Mac and TV