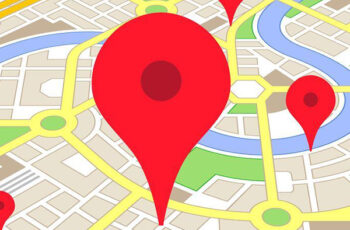 How to know your current position on Google Maps. You can locate the location using Google Maps on your PC or phone. Both the website and the Google Maps app have a "Current Location" button that allows you to find exactly where you are. To find your current location, you need to authorize Google Maps to track you.
Google Maps is great for planning a trip or going to a place you don't know. But what if you open the ap and don't know where you are right now? It's not a problem. Each version of Google Maps has a "Current Location" button. Tap this button and the map will zoom in on your exact location. Here's how to find out where you are currently on Google Maps, using a computer or phone.
How to know your current position on Google Maps
First of all, make sure your device is connected to the internet. Even if you have some offline maps saved, you will need internet access to allow Google Maps to find your location.
Open Google Maps on your computer or Android phone or iPhone and let the map load.
The app should automatically center itself on your location, but if it doesn't, click or tap the Current Location button in the bottom right corner. On the website and Android app it will look like a target, while in the iPhone app it will look like an arrow.
Your browser or phone may ask you to allow Google Maps to know your location. Allow this.
The map will move to focus on your location. The dark blue circle is where Google Maps thinks you are currently and the translucent blue circle around is where you might be.
The faster your internet connection, the more secure Google Maps is about your location and the shorter the translucent interval. If Google Maps is having trouble finding you, it probably means you need a better cellular signal or faster internet.
Further Reading:
How to save a route in Google Maps for quick directions
How to use Google Maps on Apple Watch
How to set or change your address on Google Maps
How to find the nearest gas station to your location with Google Maps
How to stop Google Maps from asking you to write reviews of the sites you visit