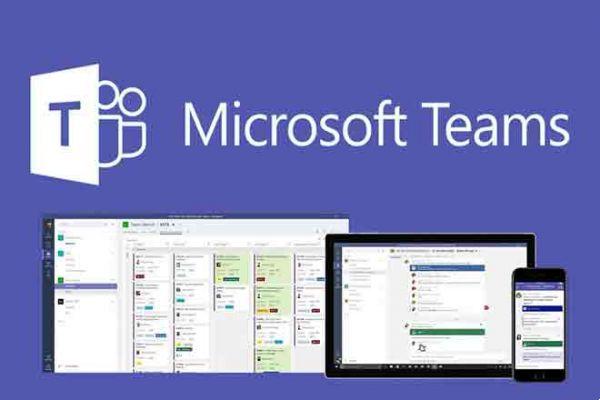 Collaborate with your friends and colleagues, even if they use Windows. The Microsoft Teams app combines text, voice, and video chat with other collaboration features like calendars and file sharing. You can sign up on your own or use it as part of the broader Office 365 suite of applications. As a Microsoft product, you may wonder if you can use it on a Mac. You can. Here's how to install and set up Microsoft Teams on Mac.
The instructions in this article will work for any supported version of macOS, which includes v10.11 (El Capitan) and later.
How to create an account on Microsoft Teams
How to install and configure Microsoft Teams for Mac
Download Microsoft Teams for macOS
Microsoft provides an installer for Teams in their .PKG format, which will guide you through the installation via a wizard.
1. First, go to the Microsoft website and select Download.
2. Then click the Download for desktop button.
3. Finally, click the Download Teams button.
The download option will match the operating system you download it to. Make sure you're using a Mac to download the installer, even if it's not the computer you'll install Teams on in the end.
Install Microsoft Teams on macOS
The installer makes it easy to install and run Teams on your Mac. Double-click the .PKG file to automatically start the installation.
1. The first screen of the installer shows a simple introductory message. Click Continue to move on.
2. The next screen will let you know how much disk space it will use and will ask you where to install it. If you're using a standard drive layout (such as a MacBook Air with only one drive), it should offer installation on the primary drive. If you have more than one drive, you can click Change Install Location to choose your preferred destination. Otherwise, click Install to start the process.
3. Before installing anything, you will be prompted for an administrator password. Enter one, then press Install Software.
4. The installer will start copying files at this point and show you its progress.
5. Once completed, you should receive a successful installation message. You can click Close to exit the installer.
Once the installation is complete, you can launch Teams from the Applications folder.
Google Meet microphone doesn't work on Windows and Mac
How to set up Microsoft Teams on macOS
When you first start Teams, you'll be prompted to sign in with a Microsoft account. It can be a personal account or one provided by your company (such as Office 365).
Once done, you can configure the app to your liking by clicking in the top right corner, then clicking Settings.
1. General: high-level options such as theme, startup behavior and language.
2. Privacy: allow polls or contacts from certain people even in do not disturb mode.
3. Notifications: enable or disable the notifications that Teams shows you at will.
4. Devices: configure and test devices such as speakers, microphone and camera.
5. Permissions: You can also explicitly enable or (more importantly) explicitly disable Teams access to certain hardware or operating system services (such as Location).
6. Calls: allows you to set options such as voicemail and call forwarding on this screen.
Teams works exactly the same regardless of the operating system.
Further Reading:
How to install and use Microsoft Teams on Fire Stick
What is Microsoft Teams?
Download, install and use Microsoft Teams on Linux
How to block contact in Microsoft Teams
Come and Microsoft Teams