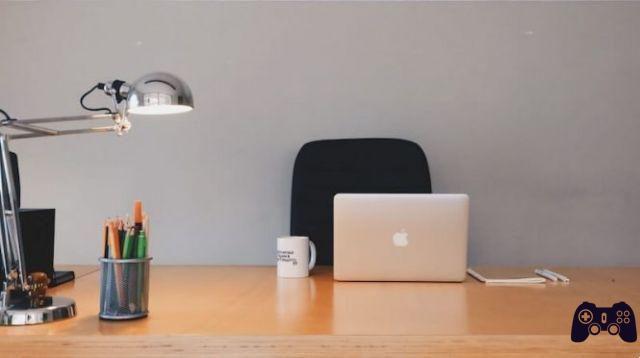 Some of the biggest enemies of households around the world are supposed to be numerous tangled electrical cables. These unwanted guests take up increasing amounts of space as they become more and more difficult to manage over time. Fortunately, there are many ways to take care of them by hiding, stacking and cabling them. Read on to discover some of the best solutions.
How to delete a Groupon account
USE A BASKET OR BUCKET
One of the simplest ways to hide cables hiding under your desk is to put them all in an aesthetically pleasing basket or bucket. This way, you are putting them in one place, saving a lot of space.
If you don't have a basket or bucket, but want to get one, make sure you have one with the handles cut off. This way, you can use both handles to deal with very long cables. On the other hand, you can also hide devices like the modem by threading a cable through a single handle.
GET A CABLE CLIP
Cable clips are small pieces of durable plastic that can easily hold a single cable. You can also glue them wherever you want, for example on the side of the desk. They can be useful for computer speakers or similar devices, especially if you use them often.
You can let the speaker cable stick out a bit so that you remember where it is. This is also useful in the event that the cable otherwise falls off the table.
COMBINES CLAMPS AND SIDE GRIP
This is a surefire way to hide cables that cover pretty much everything except open media lockers. For maximum effect, you can also disconnect any devices that have problematic cables and then bundle them using zip ties to clear the clutter on the floor.
In addition to the cable ties, you only need a socket that allows you to connect more cables. Side sockets are great, even more so if you have a power outlet in the center of the media cabinet.
USE ROLLS OF TOILET PAPER
It might sound strange, but it actually works. You can use toilet paper rolls (and decorate them if they're in a visible spot) to easily bundle your cables. Putting cables you aren't currently using on a roll and decorating them is an elegant solution.
On the other hand, this can also help with cables that are too long if they slip into rolls behind a closet.
USE A POINT GUN
Another easy way to cut down on clutter is by using a staple gun. However, keep in mind that it requires great accuracy, as it is important not to damage the cables. All you have to do is to trap the cable on both sides to prevent it from falling. This is one of the best ways to hide a long-running cable that goes under your desk.
If you don't have a staple gun or if you think this method is too risky, you can also use cable ties to achieve a similar effect.
USE A SHOE BOX
One of the coolest ways that is also quite simple is to cut a shoebox and place the cables inside. All you have to do is cut several holes on the sides of a shoebox, get a socket where you can plug in multiple cables, insert it inside the box, and finally insert the sockets into the plug through the holes.
Cut five one-inch diameter circles on one side of the box and a single one on the opposite side. Pull the plug cord through the single hole and the other device cables through the remaining five.
KEEP IT STYLISH
When it comes to hiding electrical cords, it's not just about looks. There are other benefits that come with this, such as easier disconnection of the device and less clutter on the floor.
What do you think of these tips on how to hide your electrical cables? Would you add another method to the list? Share your experience in the comments below.
Further Reading:
Windows vs. OSX - Who is faster
Best 4K HDMI Cables
The best electric scooters
How to hide the WhatsApp profile photo from a contact without blocking it
How to hide WhatsApp chats on Android and iPhone