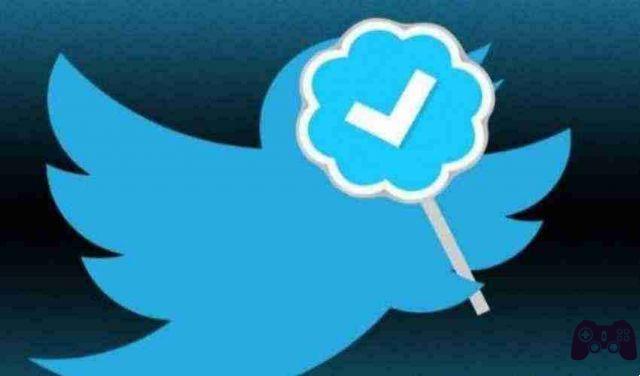 Twitter, like most social media platforms, offers a verification system. Its purpose is to clearly identify legitimate high-profile accounts, demonstrating that other users can trust who the account claims to represent.
In May 2021, Twitter reopened the verification process for everyone. Here's how to apply for Twitter verification and what you should know about the process.
How to apply for Twitter verification
You can request Twitter verification via the mobile app or web interface.
If you want to follow the verification form on your phone, open the Twitter app and go to the tab Home down. Scroll the menu on the left and choose Settings and privacy , then tap Account . Here you will see a field Verification request . Tap this to get started.
To request verification on the Twitter website, click Other in the left sidebar and choose Settings and privacy . Choose Your account , Followed by Account information . To open this page, you may need to confirm your Twitter password. Once open, click Request verification in verified .
After both options, choose Start request to start. If Twitter has currently suspended verification, you may see a message stating that verification requests are currently unavailable.
General Twitter Verification Requirements
In addition to the following criteria we'll look at, Twitter has some general requirements for all verified accounts. I'm:
Your account must have a name and profile picture.
You must have been logged into your account within the past six months.
You must have a confirmed email address or phone number.
You can't have been blocked from Twitter for violating the rules in the past 12 months, unless you have successfully appealed.
Some account types are not eligible for verification. Twitter will not check for parodies, news feeds, comments, or unofficial fan accounts. It will also not verify any accounts involved in spamming or manipulation, such as those selling followers. Finally, it is not possible to verify any accounts associated with coordinated malicious activity or that violate Twitter's hate content policy.
It also does not provide verification to pets or fictional characters, unless they are directly related to a verified brand or entertainment production.
The types of Twitter accounts eligible for verification
To be verified on Twitter, your account must fall into one of six categories:
Activist, organizer or influencer: Twitter defines them as the people who use the platform to "bring awareness, share information and galvanize community members around a cause."
Company, brand or organization: this is for accounts representing brand names, companies and the like. It also includes leaders and other prominent individuals from these organizations.
Entertainers and entertainment groups: in addition to major entertainment organizations such as television networks and film studios, this group also includes individual artists, directors and performers. Twitter also states that digital content creators can be vetted if they have consistently posted original content for at least six months and it meets the notability requirements.
Government Official or Affiliate: persons who are currently government officials, ambassadors, official candidates or the like.
Journalist or newspaper: it includes the official accounts of "qualified news organizations", as well as any journalists who work for them. Eligible types of organizations include newspapers, cable or streaming stations, podcast hosts, and the like. Freelance journalists can be vetted if they can provide enough writing credits.
Entities of professional sports or eSports: the last group is for professional sports teams and their athletes as well as coaches. It also includes leagues and esports players, as long as they have enough references in certain publications.
It should be pretty clear which group you belong to. The requirements you need to meet depend on what you choose here, so make sure you choose the right option.
If you don't fit into any of these categories, Twitter probably won't verify you. Keep an eye out for the company opening multiple account types for verification in the future.
Provide references for verification
Next, you will need to provide Twitter with proof that you are a notable account, based on the category you chose above. See for more information.
For example, if you chose the option activist , you'll need to provide a link to a Wikipedia article about you, three recent links from reputable news sources about you, or a Google Trends profile showing that people have searched you recently.
Depending on what you choose, the page may immediately say you don't meet the follower or mention the requirements. In this case, you will need to choose another category or create your account further.
Verify your identity
Next, Twitter needs to verify that you are legitimate. It provides three ways to do this:
Government issued ID: Upload a photo of an ID, such as a driver's license or passport.
Official email address: To use this option, your Twitter email address must come from an official domain, such as an address .gov or your employer's domain. If you have a generic email address for your account (like Gmail), you can't use this method.
Official website: provide a link to an official website that points directly to your Twitter account.
Finalizing the Twitter verification
Once you have finished the form, you will see a page of review and submission . Confirm that the details you entered are correct, then press Send to send your verification request.
Twitter states that all requests are reviewed by a human and that it may take a few weeks to process your request. You will receive an email and notification letting you know that Twitter has received your request. Once the company makes a decision, another email will let you know if Twitter has accepted your request.
If you are declined, you can re-request verification after 30 days. Note that Twitter doesn't mention any specific reasons to decline applications, so you won't know where your account fell.
What happens when you are verified?
If you get a blue tick from Twitter, congratulations! You now have more credibility on your account and can brag to your friends about your badge.
However, there isn't a lot of practical changes that happen when you are verified. For example, you can filter the replies on your tweets to show only other verified users. We've already seen what it actually means to have a blue check mark, if you'd like more information. Other than that, most of the benefits of verification are simply showing other users that you are not a fake account and that it has some consequences.
One extreme circumstance affecting verified accounts was in July 2020, when many high-profile Twitter accounts were hijacked to tweet bitcoin scams. In response, Twitter temporarily blocked all verified accounts from being posted to contain the scam.
Losing your verification status
Twitter verification is not permanent; you may lose it for various reasons. Some of these include:
Change your account username @
Let your Twitter account go inactive
Leave the position for which you have been verified, such as a government official resigning from office, if you do not meet other verification criteria
Fooling people by changing your Twitter bio or name
Breaking Twitter's rules on spam, sharing private information, abuse and the like