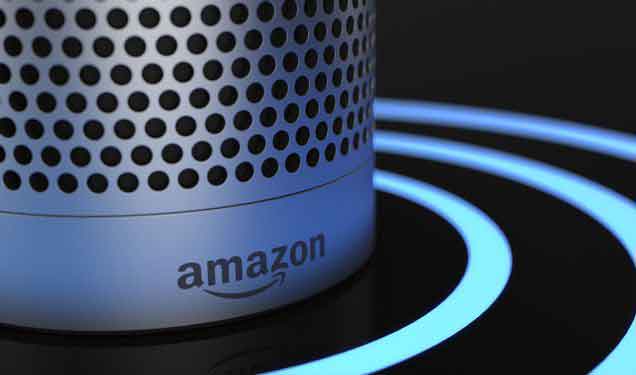 We'll show you all three ways to enable an Alexa skill on your Amazon Echo. Amazon Alexa is great on its own, but the service gets even better as soon as you start uploading skills to it.
How to enable Alexa skills: 3 different ways
But how are Alexa's skills activated and what's the best way to do it? Let's explore the three main ways you can activate an Alexa skill.
1. Activation of Alexa skills via the app
If you'd like to start researching skills from your phone, you can do so via the Alexa app for iOS or Android. This app is required to set up an Echo device, so the app should be installed on your phone. You may also have made Alexa your default Android voice assistant since then.
Open the app and tap Other at the bottom right, then tap Skills and games. You will see a number of skills appear that you can browse through at your leisure.
You can perfect the skills you see via the tabs above. Discover gives you a select selection of skills, whether it's Alexa staff or the hottest new features for Alexa.
If you have something in mind, Categories it's a great place to start. This section allows you to search for skills based on what they are designed to do, such as games, productivity tools, and skills that will help you get into reading.
Your skills is where you can check all the skills you have installed. If this is your first time installing Skills with Alexa, this page will be a bit sparse. However, when you start loading Alexa with skills, it will be worth returning here in the future to manage them.
If you like the look of a skill, tap it, then tap Enable for use.
How to set up Alexa on Amazon Echo and customize your settings
2. Activation of Alexa skills via voice commands
If you've enabled a skill using the method above, you might have noticed a second way to get a skill on Alexa. Each skill is listed with a voice command, which you can say to activate it.
If you want to activate a skill, you can say "Alexa, enable", followed by the name of the skill. You need to know the exact name of the skill you want to activate, which is a problem if you're just starting out with Alexa.
Alternatively, you can ask Alexa for advice. Just say "Alexa, what skills do you recommend?" and he'll read you a smorgasbord of skills for you to try.
3. Activation of Alexa skills via the Amazon site
If you don't like scrolling through Alexa's skills on your phone, why not use a computer? Just head to the Alexa Skills page on Amazon to get started.
Using the site makes it really easy to find the skills you want. There are many categories you can browse and a search bar to find what you want quickly and easily.
When you find something you like, click on it. The site will then give you a brief explanation of what the app does, as well as voice commands to enable it. If you are logged into Amazon, you will also find a button to enable the skill right away.
How to connect Spotify to Alexa and set Spotify as your default music player
Make Alexa work harder and smarter
If you've just gotten an Amazon Echo, you'll want to equip it with the best skills Amazon has to offer. When you're just getting started, it's best to browse the Alexa app, check out the Amazon website, or even ask Alexa for some recommendations.
If you work from home, did you know you can turn Alexa into a personal work assistant? She may not be as efficient as a human secretary, but she has some pretty neat tricks you can use to make your home office a more organized place.
Further Reading:
How to disconnect Spotify from Alexa
How to listen to Apple Music with Amazon Echo or Echo Dot
How to change Alexa's voice
How to remove smart devices from Alexa
How to set up Alexa on Amazon Echo and customize your settings