If you don't know how to earn coins in WarioWare: Get It Together! or if you are simply short of it, you do not have to worry at all: we come to your rescue with our guide
Wario has recently returned to haunt our consoles, thanks to its crazy concentration of minigames that, this time, it will be possible to enjoy on Nintendo Switch (here our preview). Very rich, as always, in many extremely fast activities, excellent to face in company, WarioWare: Get It Together! It will also offer tons of things to unlock, as long as you are skilled and know how to get our coveted nest egg. Let's go and find out, therefore, how to earn coins fast in WarioWare: Get It Together!.
Hunting for money
WarioWare: Get it Together! it is not just a collection of minigames or simple game modes, but also manages to reward the player with a whole series of in-game incentives, useful for unlocking many other accessory things. Everything revolves around the monete that it is possible to earn (and soon we will find out how to do it quickly), and that can be used for buy items to assign to our companions, via the WarioWare Break Room: Get it Together! In the game it is possible to obtain this currency in many different ways, as we show you in this one our guide: good hunting!
Story Mode and Missions - How to Earn Coins in WarioWare: Get It Together!
When completing a chapter of the story mode, you will get coins. If you fail on the first try, do not select the Continue option, as this will require a payment in in-game currency. Therefore the only alternative is to repeat the level all over again.
Another method to quickly earn coins within the title is the completion of missions. The missions in WarioWare: Get It Together! they are similar in all respects to the objectives found in other games. These tasks will require you to reach a certain score, or higher, within the various minigames. The more difficult missions will reward you with much more generous rewards.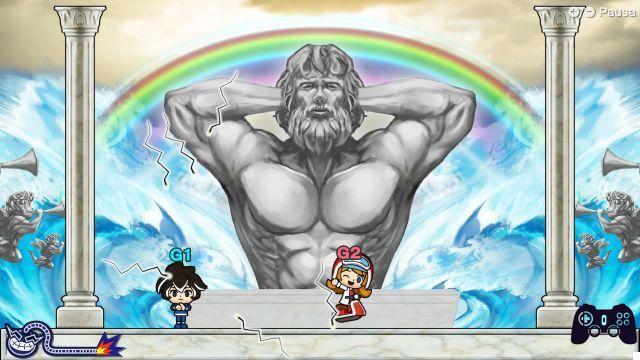 Wario Cup and Endurance Races - How to Earn Coins in WarioWare: Get It Together!
You will need a abbonamento a Nintendo Switch Online to achieve this goal. To win you will have to participate in the weekly Wario Cup games, and obtain a placement: the higher the rank obtained, the greater the coins obtained at the end of the event.
Once the campaign is complete it will be possible to replay the stages to get a score higher than 15. Remember that the minigames will get faster and harder as you progress! However, the payout will be higher at the end of the challenge.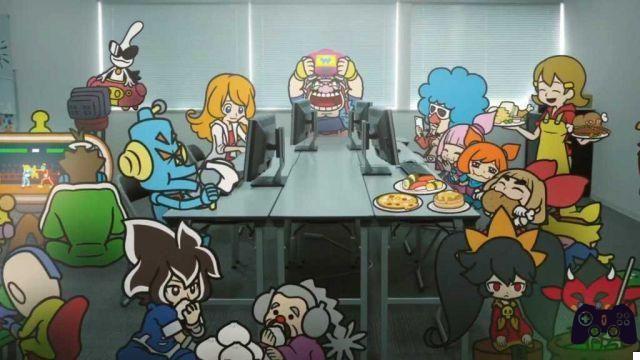 Team Passing Score and Bonus Levels - How to Earn Coins in WarioWare: Get It Together!
Among the game options there is one that will allow us to face the various games with all the cast available, so as to add the randomness factor to the challenge rate. There will still be an incentive to choose this feature, since doing so will reward us with more coins. Inside the Play-pedia we will find various games, which we will have to overcome a certain number of times, selecting "All" as regards the usable characters, in order to obtain our reward.
After each boss level within the campaign, we will face a bonus level, which we will have to overcome using the last character used. They will be very fast sections, like the others, and our goal will be to collect as many coins as possible. A round will generally allow us to collect between 80 and 150 coins.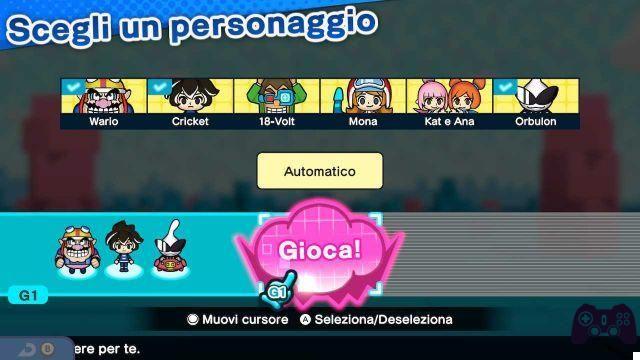 Spending is nice
This concludes our guide on how to earn coins fast in WarioWare: Get It Together!. Before saying goodbye, and renewing the invitation to stay in the company of Holygamerz, we remind you that the game is available exclusively for Nintendo Switch.
And if you are looking for other games at a discounted price, don't forget to take a look at the offers on Instant Gaming.