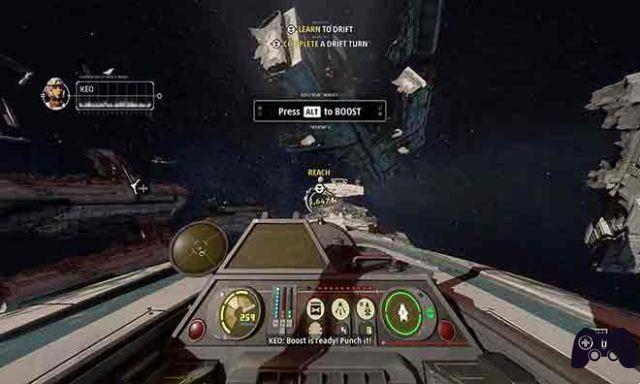 Star Wars is a game that comes with many maneuvers. And these are useful in one-on-one fights, with the drift difficult to complete. Star Wars is one of those games that provide more experience in the distant and expansive galaxy.
However, this science fiction title focuses primarily on the Jedi. These features make Star Wars one of the most popular games today. One more reason for the popularity of Star War: Squadrons is its good CGI promotional short.
In Star Wars space combat, there are two sides fighting each other, namely, the Empire side and the Rebellion side. Players play the part of ship pilots on both sides.
These player-managed ships can be maneuvered. Players have to build these huge ships and participate in gigantic wars. Maneuverable ships are a striking feature. Some maneuvers are more complicated than others. Drifting is one of the least intuitive maneuvers.
The best simulation games for PC
Why drift your ship in Star Wars: Squadrons
This is a great way to improve your situation in the game, especially when you are stuck in a difficult situation.
A Starfighter offers a thrilling experience in the game, even if it is initially disconcerting to pilot it. Drift is what saves a player when he fights alone with no teammates. You need to know and understand the following things to be able to master your ship's drift in Star Wars.
How you can take advantage of drifting in Star Wars: Squadrons
Drifting is useful when it comes to increasing the speed of the Starfighters. Once the Starfighter's energy has been fully consumed to ramp up beyond a set speed, things get tough. Fighters keep firing frequently and it takes a long time to boost energy to increase speed.
Drifting in such a situation can slightly or greatly prevent this constant explosion of the Starfighters. Basically, it changes the path of the ship so that it doesn't crash into other obstacles, ships, etc. Another advantage is that you can surprise your enemy by suddenly changing direction
How to drift in Star Wars: Squadrons
Drifting can also be beneficial as it can divert energy to various parts of the ship. You may be wondering what the fun is. Well, the concentration of energy in a particular part can make the task that is priority easier than some other task that is not important.
Energy can be diverted to any of the three parts of the ship, namely the weapons (indicated by a red indicator), the shield (indicated by a green indicator) and the engine (indicated by a blue indicator).
The lighting of several meters tells you where the energy is going. You can make the thrust and drift easier when you direct the energy towards the engine. This will reduce the flight speed, which will make it easier to turn.
Also, if you divert more energy to the engine, the boost will last longer. Thrust control and game drift control are in the left stick. This is for PlayStation and Xbox. But it is also possible to adjust this control. Since both the boost control and the drift control are in the same position, it can be problematic.
Additional information
A player must practice using drift control before playing. This can be done in the practice mode of the game. For PC gamers, the default mapping is to boost with Space and drift with Shift.
If you are a PC player, do not move the left stick as rolling has no effect on drift. You just have to throw to flip and quickly reverse direction. Plus, you can yaw left or right for a sudden turn.
Well, that's all you need in regards to drifting in Star Wars: Squadrons. We hope this guide has helped you understand everything you need.
Further Reading:
The 10 best Disney games for Android
Disney Plus: everything you need to know
How to download Disney Plus on LG Smart TV
How to download Disney Plus on Kindle Fire
What is Disney Plus and how to use it