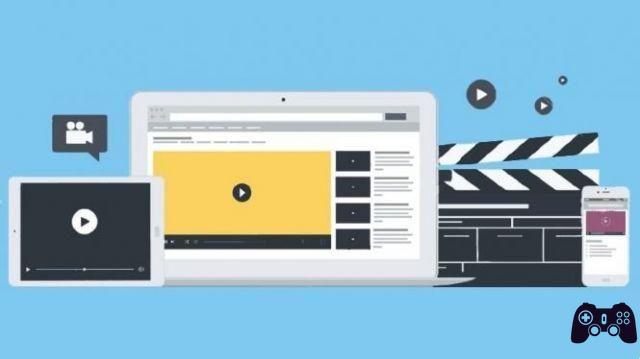 Online video content continues to increase exponentially - the knowledge possessed by the human species expands at such speeds that humans cannot even conceptualize it, much less understand it.
There are websites for gaming videos, adult entertainment, movies and TV shows, and of course, the granddaddy of them all, YouTube. On YouTube alone, there are over five billion videos playing every day, and YouTube is far from alone in aggregating massive amounts of video content.
Read also:
How to Download TikTok Videos to iPhone
How to Download TikTok Videos on Android
Not only are giant aggregator sites thriving, but nearly all websites, large and small, are now producing their own video content. There are reviews and interviews, features and how-to videos, behind-the-scenes looks, unboxing and playthroughs of almost every type of game and entertainment.
One problem many people have is that they don't have 24/7 online access. They can rely on WiFi at work or school but go home to a place with no amenities. Or they are traveling and have no internet access or data on a flight.
YouTube has a "Watch Later" list, which allows you to bookmark videos for later consumption, but only save a bookmark; it doesn't actually download the content. And sometimes we would like to download videos to watch offline, because we don't have internet access or because we don't want to use our data when we are away from a Wi-Fi connection.
Also, while many sites allow you to download video content directly, others (like YouTube) intentionally make it difficult to do so easily unless you pay for it.
Fortunately, there are many options available for downloading embedded videos. It's not always easy, but it could become. In this article, I will show you several ways to download embedded videos on your device so that you can watch them when and where you are.
I'll show you how to download embedded video using a browser extension, the VLC media player, web-based tools, development tools in your browser, and (as a last resort) how to use screen capture software to download videos.
Why so many different approaches? Well, as mentioned above, there are many different video websites, and the tools that work for one may not work for another. So it is better to have a wide range of options so that you can download the video you want.
HOW CAN I DOWNLOAD ANY VIDEO FROM ANY WEBSITE?
Browser extensions are one of the simplest ways to download videos. By installing a browser extension, you can usually download embedded videos at the touch of a button.
By far, our favorite way for users to download content from any embedded video is through a number of extensions available on browsers such as Chrome, Firefox, and others. In general, Chrome and Firefox tend to have the widest variety when it comes to using an extension on your device, although this isn't always true when it comes to finding extensions that allow you to download content.
However, overall, we found that extensions offer the most usability and flexibility when it comes to saving content on the device. Let's take a look at three of our favorite extensions for downloading and saving content. Flash Video Downloader, Video DownloadHelper, and Free Video Downloader.
These extensions work on a large variety of embedded video sites. Unfortunately, they don't work on YouTube, so we'll also be looking at FastestTube and YouTube Video Downloader, extensions made specifically to work on YouTube.
HOW DO I DOWNLOAD A VIDEO EMBEDDED IN SAFARI? FLASH VIDEO DOWNLOADER (FIREFOX, CHROME, SAFARI)
Flash Video Downloader is a great option for Firefox or Chrome. You can download the Chrome version here and the Flash version here. There is also an audience-friendly Safari version for Mac.
With an average rating of 4,1 stars from over 5.500 reviews, this is a reliable source if you are looking to download content to your device from a whole range of sites and online sources. The extension allows you to easily determine when an embedded video can be downloaded and saved on the device.
When installed in Firefox, a small arrow in the browser's taskbar turns blue allowing you to click on the extension and save the video. This won't work on all sites, of course, but it's generally reliable.
VIDEO DOWNLOADHELPER (CHROME / FIREFOX)
Video DownloadHelper was created as a Firefox extension in 2007, with a Chrome extension made available in 2015. There is also a Mac version for Safari. Both platforms have been regularly maintained and updated to ensure continued capacity between the two platforms. Download videoHelper has a comprehensive list of sites it works on, ranging from well-known sources like YouTube and Vimeo to lesser-known video hosting sites that contain a variety of content.
FREE VIDEO DOWNLOADER
Free Video Downloader is a Chrome extension that works on almost all video sites, as well as those that block extension-based downloads like YouTube. It supports MP4, MOV, FLV, AVI, WEBM, ASF and MPG file types and many more. The extension supports downloading multiple videos at the same time and is compatible with 99% + of video hosting websites. Besides downloading videos, Free Video Downloader also supports video playlists.
FASTESTTUBE
Both FastestTube and YouTube Video Downloader require a little more installation and finesse than the aforementioned extensions because they are not supported in the Chrome Store. Google (which owns YouTube) is absolutely convinced they allow people to bypass their premium model within the Chrome Store, so you'll need to install these extensions manually. Fortunately, it's not difficult and full instructions are provided.
FastestTube works on Chrome or any Chromium-based browser and is also available for Mac and Linux.
YOUTUBE VIDEO DOWNLOADER
YouTube Video Downloader is available for Firefox, Chrome, and Linux (sorry Mac). YouTube Video Downloader has more bells and whistles than FastestTube but both extensions are a solid way to capture YouTube videos.
HOW DO I DOWNLOAD AN EMBEDDED VIDEO ON ANDROID?
One approach that many users don't even consider is to deploy an Android-based app like Advanced Download Manager as a download tool to take down embedded videos. These apps are ideal for the user who plays most of their videos by watching directly from their phone screen - downloading a solution for your PC is just one more step.
DOWNLOAD WITH A PC BASED TOOL
VLC
Many of us like to use our tools on our machine to get things done, and we do - controlling the platform is important. You never know when an online tool will stop working or when Google will crack down on a Chrome extension, even one that isn't technically in the Chrome Store.
Fortunately, there is a great tool you can install on your computer to download embedded videos. You probably don't need to install it, because you probably already have it: VLC, the media player that pretty much owns Windows and Mac desktops. Don't have VLC yet? You can download it for free here.
We have an article that details using VLC to capture embedded videos from YouTube (it will work in other places too), but I'll give you a quick tutorial here because it's really quite simple. First, go to Media-> Open Network Stream (or just press Ctrl-N).
Then in the Network tab of the resulting dialog, enter the URL of the video you want to download and hit "Play".
Now go to View-> Playlist (or just press Ctrl-L) to view your playlist.
In the playlist, right-click on the desired video and select "Save". Another dialog box will appear asking what format to save the video in and asking you to choose a location for your file; enter that information and hit Start and in seconds, or maybe minutes if it's a long video, your video will be on your hard drive.
YOUTUBE DL
YouTube DL is much less intuitive than most of the other approaches in this article; rather than a graphical user interface or browser extension, it's an old-fashioned command line program, which means you actually have to type your commands.
This is not the easy way to do things, but it is very flexible and very powerful. YouTube DL is actively in development and receives regular updates, so it is likely to continue to work on YouTube even though the video site releases security "fixes" to prevent these download programs from working.
Install YouTube DL as detailed on the installation page; you can then run the program from the command line or using the optional YouTube DL GUI interface, available for download here.
The interface for YouTube DL is easily manageable, allowing you to add URLs to the download list and view downloaded files. When finished, the downloads are added to your hard drive.
YOUTUBE BYCLICK
Unlike most of the other tools in this roundup, YouTube ByClick is a commercial software package. It is a standalone program that runs on your PC and works every time you browse YouTube.
After installing the program, just leave it running in the background and then navigate to the YouTube (or other) video you want to download. When you are at the video, a program window will automatically appear asking you if you want to download the video. It's that simple.
YouTube ByClick has a free version which is limited to normal quality (no HD) videos and cannot be converted to AVI or WMV format. For $ 9,99 you can get a three-seat license that lets you install YouTube ByClick on up to three machines.
The premium version also allows you to download HD videos and will also convert to AVI or WMV if you like. Both versions will allow you to download the entire video or just the audio in MP3 format and choose between MP3 and MP4 formats.
It will also allow you to describe a directory where your downloads will be stored. While there aren't many features, the program works very well and is super simple to use.
DOWNLOAD WITH AN ONLINE TOOL
If you're working on a computer at work or school, you may not want to use a browser extension or local tool because you may not have permission to install that type of software. Do not be afraid! There are a number of website-based tools that will do the job for you; all you have to do is provide a URL.
SAVEFROM.NET
Savefrom.net is very useful and works with many popular video websites including YouTube. It also works on other web pages with embedded video. Capture the page URL, paste it into the page and select search. The page processes and identifies the video if possible and then provides options for quality. Select the desired quality and press Download.
VIDEOGRABBY
VideoGrabby does much the same thing. Once you get past the flamboyant yellow color scheme, the site works just fine. Paste the page URL into the box and hit Go. The extractor will identify the video if possible and offer quality options. Select the desired quality and download.
Y2MATE
Y2Mate is a simple website for video capture. Just paste the page URL into the box and click "Start". The page will show you all the various quality options, from 144p to 1080p; click the Download button next to the desired version and the download will begin.
KEEPVID PRO
KeepVid.Pro will work on a wide variety of websites, from YouTube to Facebook. In fact, the site works with more than 1000 video websites. It works like everyone else - paste the URL into the box and you're ready to race.
All of these sites are free to use and work well. They occasionally slow down at rush hour, but that's to be expected. Otherwise, they both work great on a wide variety of websites.
VIDEO ACQUISITION USING DEVELOPER TOOLS
Modern browsers are incredibly sophisticated software. In fact, Google has added so much functional complexity to the Chrome browser that with relatively minor additions it is able to function as a full operating system.
The built-in developer tools are capable of extracting embedded videos of most types from online web pages. There are some exceptions; sites like Netflix or YouTube, where they really don't want you to download the videos. But on most regular embedded content, this technique works flawlessly.
These instructions apply to the Chrome browser, but there are similar functionality within Microsoft Edge and Firefox, although the menus are different and the commands have different names. However, after learning how to do this on Chrome, you should be able to figure out how to do it on the other two browsers.
So if we go to that page, we find that there is a video file there, in the lower right corner. How do we get that sucker? Well, first we need to make sure you have the "curl" program installed on your computer. Windows users can simply download a free self-installing version right here.
First, with the page containing the loaded video, of course, hit the F12 button. This opens the developer tools panel. From this select the Network tab and hit the "Cancel" button, the red circle that looks like a record button on a video recording app.
This stops any current network activity and switches to a clean state to download from. We're ready, so hit "Play" in the video window and get things started.
Once you have pressed play, look in the "Status" and "Type" columns of the display. Under "Type" you want to find the video file - this will be an .MP4 or similar file type - or in this example, it will be video / x-flv. Right-click on that line of the display, select "Copy" in the first menu and "save to CURL (cmd)" in the second menu.
This doesn't actually copy the video, but puts the appropriate command line calls to download the video into the copy and paste buffer.
The next step is to open a command prompt by typing "cmd" in the Windows search box and pressing enter. This opens a command line interface. Right-click in the command line interface box and press ctrl-v to paste the command. You'll notice the command is huge and cumbersome - that's why we copied and pasted it from the browser interface, rather than typing it from scratch.
Don't hit enter yet. First, check the command line for any instances of "-H Range:" followed by a range in quotes. You want to delete those sections carefully, as they will prevent you from getting the entire download.
Finally, add "–insecure" to the end of the command line and "-o myoutputfile.vidtype" to the end, to tell Curl where to place the final file. (Replace "myoutputfile.vidtype" with whatever you want to name the video, of course.) NOW hit Enter.
Other error messages may appear, and if so, you'll have fun fixing the problems, but this method works really well on almost all simple types of web videos.
TAKING VIDEO WITH A SCREEN RECORDER
There is a last resort option in the unfortunate event that none of the above methods will work for a particular site. If the worst comes to the worst, you can always use a screen recorder to capture the video as it plays on the screen and save it to your computer.
This is, of course, a suboptimal solution, especially for videos that run for hours. Similar to using a DVR, you need to record the video in real time, allowing the video to be played back on the PC with the audio turned on to properly capture it while recording on the device.
Yet, for short videos or for simply needed saved videos, it's an easy way to capture content for playback anytime, in the future, regardless of your Internet connection.
Of course, we've written a whole article on screen recording software, or you can watch the video above. However, probably the best solution for a desktop is Open Broadcaster Software or OBS. OBS is an open source client for recording and capturing content on any modern operating system, including Windows, Mac and Linux.
Using the platform is surprisingly easy as setting up your screen capture can be done in just a few clicks before syncing your PC and hitting records within OBS. Once recorded, you are free to start the video and let it play.
The content will be recorded directly in the video folder. You can review the video when you stopped recording or you can edit the video to cut out the parts you don't want. Make sure your computer's volume is turned up, or you probably won't be able to hear the audio when you play the video.
Conclusion
That's good! As you can see, there are many options available and you should be able to find a viable method of downloading the videos you need. Have any other site or software suggestions for downloading embedded videos from web pages? Please share them with us in the comments below! We will continue to update this article as new solutions become available.
Read also: How to download and save Facebook videos
Further Reading:
How to download AMD RX 570 drivers for Windows 10
How to delete your videos from YouTube
How to download videos from Google Chrome
How to download Tumblr videos
How to download Disney Plus to your computer