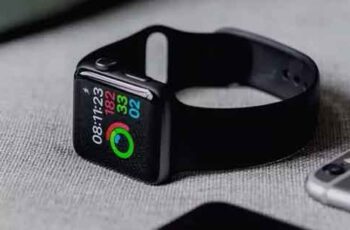 You know it's not difficult to download and listen to music on Apple Watch. The Apple Watch is an extraordinary smartwatch. This slim and stylish smartwatch delivers impressive performance from both a health and a smart perspective. And despite being an Apple product, it can be customized in many ways. And if on some days you want to leave your iPhone at home, you can listen to music directly from your watch via headphones. You can download music, albums and playlists directly to your Apple Watch. Interesting right?
All you need is a fully charged pair of wireless headphones and you'll be able to listen to your favorite songs (or podcasts) as you run and walk. Or you can stream music directly to your watch. Either way, it offers a seamless experience. Now that we've explained how many ways you can play music on Apple Watch, let's see how to do it on all devices.
How to download music to Apple Watch from iPhone
One of the requirements for adding music from your iPhone is that the track is available on Apple Music.
Open the Watch app on your phone and go to the My Watch tab at the bottom. Then, scroll down until you see the option for Music.
Once done, tap the Add Music button in Playlists & Albums. Now you will be redirected to Apple Music to select the music tracks.
Search for the songs and tracks you want to add and once selected, tap the little three-dot button at the top. Then, tap Add to album.
Do this for all remaining songs.
The songs will be queued and added to the Apple Watch once placed on the charger next to your iPhone. Simple, right?
The next time you listen to a new song on Apple Music, tap the three-dot menu and select Add to Album. The songs will automatically be added to the default album. All you have to do is select and sync.
The Apple Watch also has the default feature to automatically add your recent music to the watch. If you're not a fan of this feature, turn on the switch next to Recent Music. At the same time, you can also add a playlist from Apple Music.
How to remove music from your Apple Watch?
Did you add the wrong song? You can easily remove it. Just swipe left on the song and hit the Delete button.
How to check the available storage space on an Apple Watch?
The Apple Watch doesn't have infinite storage space. Along with the music tracks, the installed apps also take up a significant amount of built-in storage. Thankfully, storage is easy to control.
Open the Apple Watch app on your phone and tap Settings> Storage. The watch will analyze the storage space and give you a clear picture in a couple of minutes. From there on, you can decide whether to add new songs or remove some existing ones.
How to Download Music Directly to Apple Watch
Interestingly, you can also add songs and albums directly to your watch. However, the small screen may be a little less comfortable than the phone. However, it is possible.
Tap your watch crown to go to the app page. Select and open the Music app. Now play a song to your liking.
Tap the three-dot button and select Add to Library. And this is all.
The next time you place the watch on the charging cradle, the selected songs will be added immediately. At the same time, make sure your watch has a proper internet connection.
How to add music to Apple Watch from spotify
On your watch, open the Spotify app via the app page. Now, select the song you want to download and tap on the three-dot menu. Then, select Download to Apple Watch. Unlike Apple Music, you will see a green arrow next to the downloaded music. Beautiful, is not it?
Download music to train
Yes, you read that correctly. You can download songs to listen to in the gym. Interesting, right? And these options are present directly on the Apple Watch app.
On your iPhone, open the Apple Music app and open a playlist. You can search for one or choose one from the home page. Then, tap on the three-dot menu at the top and select Add to Library.
Then, open the Watch app and scroll down until you see the option for Workout.
Here, select Workout Playlists and all saved playlists will be displayed in a list. Select one.
This playlist will automatically play when the watch detects a workout.
For now, there are two customization options. You can enjoy the songs or mix them to play them in a different order. Beautiful, is not it?
Apple Watch heart rate, how to monitor
Shake a leg
So, this is how you can download and listen to songs and playlists on your Apple Watch. All you need is a pair of compatible headphones to listen to your favorite songs directly from the watch.
Further Reading:
How to pair Bluetooth headphones to your Apple Watch
How to update your Apple Watch
How to connect AirPods to Apple Watch
How to Watch YouTube Videos on Apple Watch
How to use WhatsApp on your Apple Watch