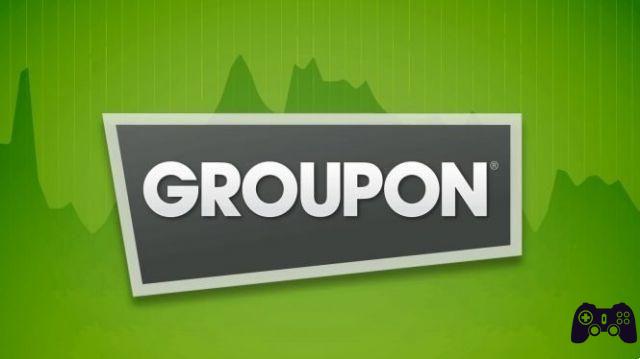 Many people online complain that they are unable to delete their Groupon account. While it may not be easy and straightforward, account deletion is definitely possible and not that difficult. Here's more on deleting your Groupon account.
How to disable Avast
BECAUSE YOU MIGHT WANT TO DELETE IT
Groupon is an online marketplace that allows its users to purchase coupons from their website and use them locally to get goods or services at discounted prices. This can be very beneficial for companies as well as for individuals. However, Groupon is a service widely known for its spam inbox nature.
The fault lies not with the company, as offering deals and discounts is what keeps the reels spinning. However, for you, this could be nothing short of an inbox flood.
Think about whether you might need Groupon in the future. If you feel you may need your Groupon account in the future, consider other options. For example, it is not necessary to delete the account to stop receiving emails from the company. Deleting your account might be a hassle, but managing your email subscription is simple enough.
Go to groupon.com (you can also access this page via any email you receive, the link is usually located near the bottom of the email) and log in. Once logged in, click on your name in the top right corner of the screen to access your account settings and log into Le my email subscriptions.
Scroll through the list of emails and uncheck the boxes next to all types of emails you no longer wish to receive. If you want to completely unsubscribe, please uncheck all boxes. you do click su Save And that's it!
Once this is done, you will no longer receive emails from Groupon.
DELETING THE GROUPON ACCOUNT
If, for any reason, you wish to delete your Groupon account, this will take some time. You will need to submit a cancellation request and wait until it has been reviewed. However, you shouldn't run into any issues here, as it's pretty certain that Groupon will recognize your request and remove your account entirely.
Oddly, there is no direct "delete account" option on the Groupon website. No matter how difficult it seems, you will not find it. Regardless of the reason for the lack of a regularly included option on most other websites, you'll have to dig a bit here.
First, visit the official services website at https://www.groupon.com. Log in to your account, but don't go to your Account Settings this time. Instead, go to the page of the Guide and find the option Other questions. In the available text field, enter Delete account I awarded Submit.
In the next window, you will see the question "Did you solve the problem?" And two options: Yes, solved e No, I still need help . Click on the latter. Next, you'll see Contact options, with the live chat option being the recommended one.
Unfortunately, to delete your Groupon account, the best and fastest option is through live chat. Now click on Live Chat. Once in contact with a customer service representative, let them know that you want to delete your account.
OTHER OPTIONS
Some people may find the Live Chat option inconvenient. This is normal and there are other options that are much cheaper. However, these options may take longer. If you choose Groupon email in Contact options, you can send Groupon email with deletion request.
Please note that Groupon may take a few business days to review your request and get in touch.
Request a call It is also a viable option that will take longer than the Live Chat journey, but significantly less than the email option.
UNCOMFORTABLE ELIMINATION OPTIONS
Whether the reasons Groupon makes account deletion so cumbersome are legitimate or not, this is what you will need to do to delete your account. Keep in mind that you can always avoid the hassle by simply unsubscribing from their email list.
Why do you want to delete your Groupon account? What's your favorite option? If you have any questions, ask in the comments.
How to buy a used cellphone and make a deal
Further Reading:
How to hide electrical cables in a simple and effective way
How to delete Spotify account
How to delete old user accounts in Windows 10
How to delete your Facebook account
How to delete or close PayPal account