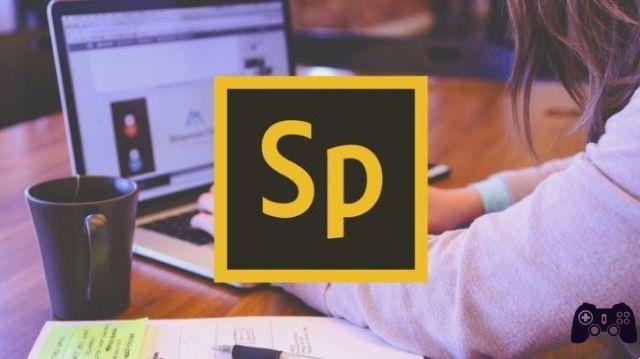 Whether you want to create a eye-catching logo for social media, web pages or your personal project, Adobe Spark can help you transform your ideas in minutes. This is a tool I often use for create logos which I then use on my blogs and YouTube videos.
What is Adobe Spark?
Adobe Spark is a logo creator which allows you to convert your text and photos into professional looking images that grab attention. It allows you to create custom images and videos, and its free version is great for creating simple graphics.
But, if you want to customize any design with your logo, you will need to purchase the premium version. All you have to do is simply choose a template, add photos and text, and quickly resize your design to fit your favorite social network or website.
You can also create your own design from scratch using thousands of free images and icons. It's all drag-and-drop! Not only that, you can also invite people to edit your projects so that you can use this free tool for group projects.
Adobe Spark, both the website and the iOS apps (Spark Video, Spark Page, and Spark Post) are absolutely free.
How to create a new Adobe Spark logo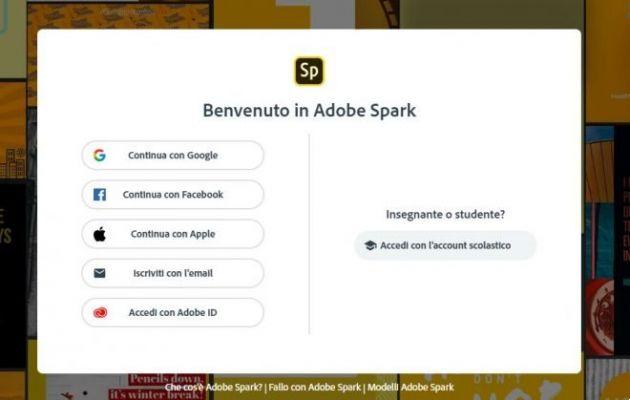 create logos, you must first create an account on the Adobe Spark website (which is absolutely free). You can log in using your Facebook account, Adobe ID (if any) or Gmail or sign up via email. Once logged into your account Adobe Spark, you will see your Home page where you can create a new logo by clicking the + button at the top of the screen.
You will find many free templates to choose from or you can even create your own logo from scratch. At the top you can see a search bar that you can use to search for any model. Choose the template you want and click on it. A new window will open where you will find the design screen.
How to create a company logo on Adobe Spark
Once you've chosen your template, it's time to start the design process. To add text, image or icon, click the Add button in the upper right corner.
How to add photos
To add a photo, you can upload one of your photos or find free photos. You can also use images from Adobe Stock. You can search for any free photo using the search bar. Once you've found the right image, select it to add it to design screen.
How to add text
edit the text, double click on the existing text box to edit it or delete it to add another text box from the Add button on the top right.
How to change colors and layout
You can also change the text and background colors using the option COLOURS, on the sidebar. You can even change the layout to make the image more eye-catching using the LAYOUT option on the sidebar.
How to change the size of the logo
The option RESIZE allows you to change the size of your design. You will find options to customize the design for various social media like Instagram, Facebook and Twitter. You can also choose different formats for PRINT such as Letter, Card, A5, Poster etc.
How to add icons
You can also add icons to make the design more attractive. Use the search bar to search for the desired icons.
How to download and share the newly created logo
Once your logo is ready, it's time to share it or download it for printing. In the upper right corner you will find the options to share and download. To share the design on Facebook, Twitter and Google or by email, click the button Share. You can also copy the design link to use it externally.
To download, click the Download option in the top right corner and choose the required format (PNG, JPG or PDF) and choose Start Download. If you want to remove the watermark of Adobe Spark from the bottom right corner of the image, you will need to upgrade to the premium version.
How much does Adobe Spark cost?
Adobe Spark is 100% free. If you want professional-quality images, but don't have the money to pay a designer, Adobe Spark is the solution. I don't know, I don't believe it. Spark is free, so you have nothing to lose by trying it out.
Are you looking for an exciting, quick and easy way to create logos surprising? Download Adobe Spark. Practice using this tool for create logos and become a pro in no time!
Further Reading:
5 best alternatives to Adobe Spark
Adobe Illustrator vs. CorelDRAW: Which is Best?
How to create a logo for your website
How to Use Adobe Media Encoder: A Beginner's Guide
How to create logos online for free