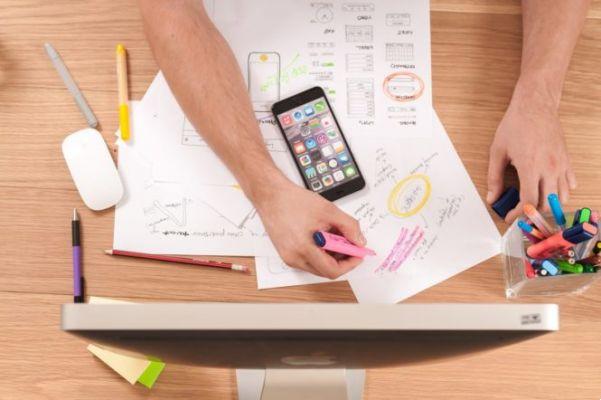 PDFs are formatted files where each word or object takes up a specific space, so it's not always easy to convert in conventional text files such as Word or OpenDocument (ODT). But just because it's not as easy as changing a conventional text format doesn't mean it's impossible.
The best free PDF readers for mobile devices
When we told you a few days ago how to convert a PDF to an eBook format, we showed you that there are third-party pages and applications that do it relatively easily. The same happens when converting to normal text documents, only in this case it can be done in an even simpler way. You just need to have a Google account and take advantage of one of its tools.
Convert PDF to Word or ODT with Google Drive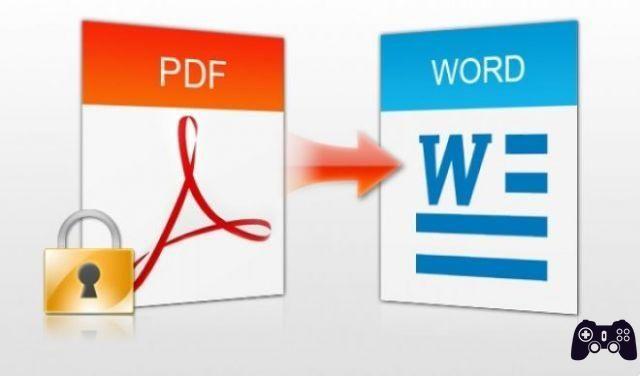 If you have a Google account, you automatically have an account with Google Drive, which is what we will use. Therefore, the first thing you need to do is open Google Drive, right-click on the file browser and in the pop-up menu choose the Upload file option. Choose the PDF file you want to convert and upload it. You can also drag it from your operating system's file explorer.
Once you have finished uploading the PDF you want to convert, right click on it. In the pop-up menu you have to choose the Open with option and among the alternatives (depending on the applications you have installed on Drive or Chrome) choose Google Docs.
How to save a Word document to PDF
This way, your PDF will open with Google's text document application, which will automatically convert your PDF in an editable text file.
So it's Google that has to do the hardest thing, now you have to just save this document in the format you want. To do this, go to the top menu and choose the File option. Now click Download As and choose from the text formats you can convert your PDF to. Word documents .docx and OpenDocument .odt are included.
Word To PDF by DupliChecker
Word is the best format for making changes to a document, but PDF makes it more presentable. Therefore, after editing the document in Word, you can convert it back to PDF with the Word to PDF converter at duplichecker.com.
The converter on this site will allow you to get the exact looking word file in PDF format without disturbing the text and image alignment of your file. There is no need to obtain any special program for using this converter as it is a web based utility and there are no associated costs.
Your files are fully protected as you convert them with this tool as it is a secure platform and provides many other services for free.
Convert a PDF using Microsoft Word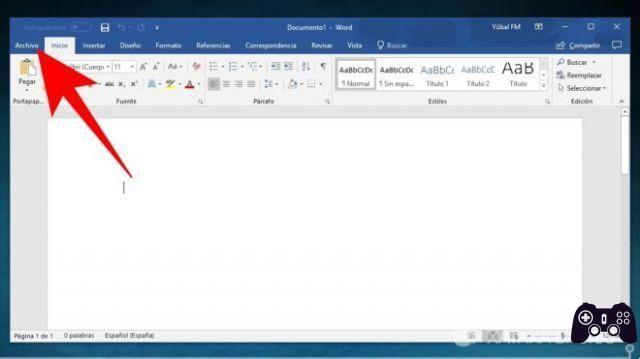 If you have the latest version of Word installed on your computer, Microsoft text editor can also convert PDF files. To do this, open Word and, when you are in the main menu, click on the File option in the options bar at the top.
By default, you will go to the Open screen, although you can click the Open option in the left column. Once opened, press the Browse button or any of the other options available to open the PDF file you want to convert.
How to edit PDF for free
When trying to open a PDF file, Word will tell you that it will convert the PDF into an editable Word document fully automatically. In this message you just have to press Accept, and in a few seconds or minutes depending on the size of the file, you will have it in Word as a text document.
There are other third-party web tools as well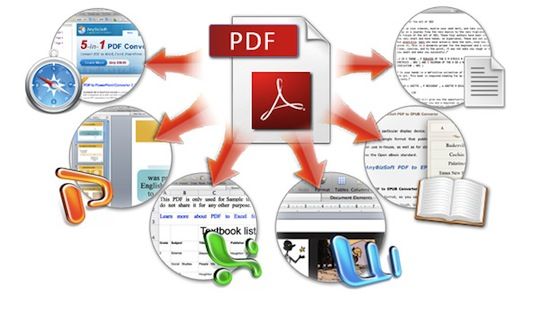 But beyond Google, which is quite trustworthy, there are also other third-party sites that offer online tools for doing exactly the same thing. In fact, just by searching for "PDF to Word" or "PDF to ODT", you already have some. This guide is useful if you don't want to perform some unwanted or malicious downloads on your PC.
To give you some examples, with PDFToWord.com or PDF2Doc you can easily convert your PDFs to Microsoft text format. Other web tools like online convert or PDF to ODT will still allow you to convert your files to the OpenDocument format.
The best PDF readers for Windows
Further Reading:
Best software to convert VCE to PDF file
4 ways to convert PDF to Word
Open Word Document Without Word, 9 Methods
How to convert a Word document to a JPG OR GIF image
How to convert Word to PDF on MAC, Windows, Android and iPhone