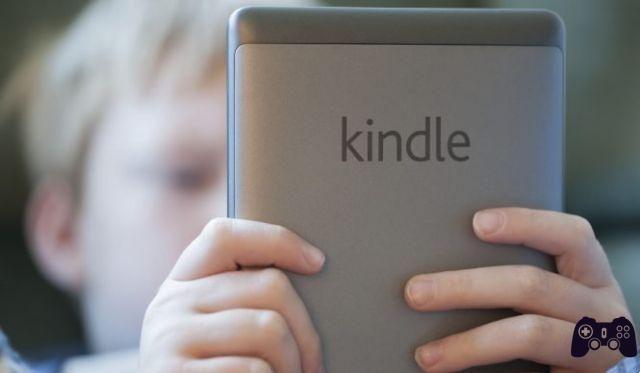 While Amazon's Kindle ereaders and apps are widely known for their ability to download and view digital content purchased from the Amazon online store such as novels and comics, many people continue to enjoy reading content via PDF files they have created themselves or downloaded from. another part. If you have PDF files that you want to read on Kindle, you can convert PDF to Kindle and read them using the Kindle app or reader.
You may also be interested in reading:
How to install the Google Play Store on the Kindle Fire
Can you read PDF on Kindle?
Fortunately, the answer is yes. All Amazon Kindle apps and ereaders have support for PDF files. PDF files can be read in their native PDF file format or converted to the native Kindle file format, although this is not necessary in most cases.
Transferring a PDF file to an ereader or Kindle app is done via email and is completely free. However, there are several steps to initiate the transfer. You'll need to locate your Kindle email address, approve your personal email address, email the PDF file to your Kindle, and finally open the PDF file on the Kindle app or reader. Read on for the details of completing each step.
Read also:
How to download books to your Kindle for free
How to find your Kindle email address
To read PDF on Kindle and start the file transfer process, you need to know the unique email address associated with your Kindle e-reader, tablet, or app.
This e-mail address is officially referred to as the send-to-Kindle e-mail address.
Your Kindle submission email address is not the email address you use to log into Amazon's website or apps. Nor is the email you use to log into Amazon services like video game streaming site, Twitch.
It's completely understandable if you've forgotten your send email address to Kindle as most people wouldn't use it much if at all. Fortunately, it is very easy to find and can be found in the section Settings operating system on your Kindle itself or on the page Settings on your Kindle app.
Your Kindle submission email address can also be found on this page on the Amazon website by clicking the ellipsis next to your favorite Kindle app or device.
This page also contains information about installed Audible apps that do not support the Send to Kindle feature. If you can't see an email address, double-check to make sure you don't see the details of an Audible app.
Each Kindle send email address is completely different for each device, so if you want to send a PDF to multiple devices, you'll need to email the file to multiple Kindle send email addresses.
How to update an Amazon Kindle
Approval of email address for PDF file transfer in Kindle format
By default, your email address that you use to log into Amazon's website and apps will already be approved for sending PDF files to Kindle apps and ereaders. If, however, you wish to use a different email address, you will need to register it as an approved email address.
This is done to prevent complete strangers from spamming Kindle devices with their PDFs.
To add an approved email address to your account:
Go to section Pref Renze on the Manage Your Content and Devices page on the Amazon website

In Personal document settings, click your Add a new approved email address.
After clicking on the link, a form will appear. Enter your email address in the field provided and click Add address.
How to make a protected PDF editable
How to send PDF to Kindle
Now that you have your send email address to Kindle and have added your personal email address as an approved email in your Amazon account, you are ready to send your PDF to your Kindle.
Open your favorite email app or service like Outlook or Gmail and start writing a new email.

In the field recipients o Address, enter the send-to-Kindle email address for the e-reader, tablet, or Kindle app you want to send the PDF file to.

If you want to convert your PDF file to the native Kindle file format, write Converted in the row Subject email. Amazon will automatically convert your PDF file for you during the submission process.




PDF files with advanced or complex styles may lose their formatting during conversion. If the file is displayed incorrectly, just repeat these steps and leave the line blank of the object. Kindle devices and apps can generally read PDF files perfectly without any conversion.




Attach the PDF file to your email as you would any other email attachment.

Make sure the PDF file has finished uploading to your email before proceeding.

Click on Send.

Transferring Kindle PDF files can take anywhere from a few minutes to about an hour and can vary depending on the file size.
If your Kindle or smart device with the Kindle app installed on it is disconnected from the Internet, Amazon will continue to attempt to send the PDF file for approximately 60 days. After this time, you will need to resend the file in a new email.
How to translate a PDF, beginner's guide
How to read PDF on Kindle eReader
Once you've sent a PDF file to the associated email address of your Kindle ereader, it should appear in your regular library of novels, comics, and other publications you've purchased or downloaded in the past.
Reading PDF files on a Kindle works just like reading a Kindle ebook. All you have to do is tap on its thumbnail or title and it will open automatically.
How to read PDF on Kindle for PC and Mac
Kindle apps for Windows and macOS computers do not have send-to-Kindle email addresses but support native import for local PDF files.
Here's how to read PDF files in Kindle apps for PC and Mac.
Open the Kindle app on your Windows or Mac computer.

Click on Fillet.

Click on Import PDF.

A file browser will appear. Locate your PDF file and click apri.

Your PDF file will now be readable and editable in the Kindle app.
When done, you can close the app as you usually do or click library to return to the main menu of the app.
The best free PDF readers for mobile devices
Further Reading:
Amazon presents the new Kindle (2022), with a backlit screen
Kindle Fire won't charge or turn on, here's how to fix
How to download Disney Plus on Kindle Fire
Kindle Fire Does Not Download Apps - What To Do
How to find real page numbers on Kindle