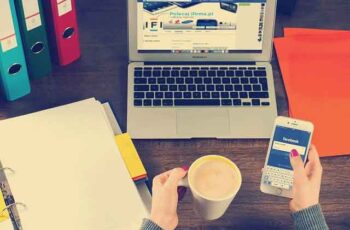 Smartphones can be much more than we think, for example they can turn into small Wi-Fi routers, find out in the following article how to connect via tethering quickly and easily. The latest generation smartphones, i.e. those that have entered the market in recent years, have a series of features that were previously pure fantasy while now they are reality.
To date a smartphone, even the simplest, is equipped with the possibility of transforming itself from a mobile phone to a Wi-Fi router with a simple click. What does Wi-Fi router mean? Have the ability to share your data connection with other technological devices such as PCs, tablets and other smartphones.
This particular feature is called Tethering and it offers you the possibility to use any device, thanks to your mobile, even if there is no internet network available in the area where you are. In this article we will find out how to activate it and how to reduce data consumption when activating this feature.
How to activate if we have an Android operating system?
Here's how to activate if you have an Android operating system:
Access the general settings of your phone, depending on the type of smartphone you have, they may be in different locations. In fact, there are those who may notice the classic wheel on the screen among the various mobile phone applications, while those who, to find it, will have to drop the drop-down menu and retrieve it from there.
From the various settings select Connections and you will find all possible connection methods. Among the various methods you will find an item that can report Tethering, Wi-Fi router or Hotspot always based on the model of smartphone you have.
To activate this feature, simply select it and select the active mode by ticking or clicking on the button.
Once activated you will be brought back to a series of information concerning this type of connection, you will notice the presence of a hidden password, make it visible to be able to read it and give whoever you want to offer your data connection to.
At this point, the devices that want to access this network will have to select Wi-Fi on their smartphone by activating it. Among the various connections they will have to select your mobile phone and enter the password of your router. At this point you will remain connected until you are close enough or one of the two chooses to deactivate the connection.
How to use the hotspot if you have an Apple product?
If you have an Apple device to be able to connect using this mode, the steps to buy are these:
Go to the settings of your mobile phone.
Select the cellular folder.
Inside this folder you will find the section dedicated to personal hotspot.
Proceed to activate the Hotspot by configuring it with a username and a password, you will already find data entered automatically but you can change them at any time.
Now all you have to do is keep the data and give it to the person who wants to connect or enter it in the appropriate area of ​​the device you want to connect.
In order to use your data connection, the other device must find you among the Wi-Fi networks, select the connection and enter the password you have chosen. The device will stay connected until you turn it off or disconnect itself. Just like a Wi-Fi modem it works only and exclusively if you are close to the other device, otherwise the other device will not find your network among those available.
When can tethering be useful?
This way of sharing the internet network proves to be very useful especially for those who work with PCs and smartphones and have to move frequently from one place to another.
Having the ability to connect your devices to each other at any time gives the professional the possibility of not being tied to a specific place, whether it is an office or an area where there is a Wi-Fi connection available to everyone.
It is certainly a useful solution therefore for digital nomads, for freelancers and for anyone who works on the web and does not want to equip themselves with an additional tool for Wi-Fi connection such as portable routers.
How can we reduce data consumption?
Obviously when we go to share our connection with another device there is an increase in data consumption, and as we all know the GBs present in a telephone offer are never unlimited. So here are some solutions to effectively reduce data consumption to never run out:
If you plan to use this internet connection method often, it is advisable to choose a tariff plan with many GB available. Disable all processes that are activated when we go to activate a connection on our device. There are many applications that remain open in standby it is good to close them so as not to consume precious GB.
In addition to these apps, however, we also find several apps, such as the antivirus, which is activated automatically in search of new updates, activating it consumes precious data of our connection to overcome the problem we must deactivate them. There is a software called TripMode that allows you to check which processes are active on your device, but it also gives you the possibility to choose which ones to deactivate and leave off. By making a careful selection you can save a lot of GB.
If you have an Iphone or an Apple product you will find the possibility to disable limited consumption of hotspot data, a useful feature that serves to limit all the processes present in the background. Use other devices only when strictly necessary.
What can we use the hotspot for?
Hotspot or tethering allows you to use a device at 100%, so you can do business chores or watch a movie. Obviously this last option will make you consume a lot of GB included in your offer, we therefore recommend that you download the app of your telephone operator in order to always have under control the use of your GB.
It may also be useful to activate the mobile data alert feature, provided by many smartphones, which allows you to set a maximum usage per month and get a reminder or notification when it is reached.
Further Reading:
How to use your smartphone as a Wi-Fi hotspot
How To Share Internet On Samsung Galaxy A12
How To Share Internet On Samsung Galaxy S21
How To Share Internet On Samsung Galaxy A52
How To Share Internet On Samsung Galaxy A72