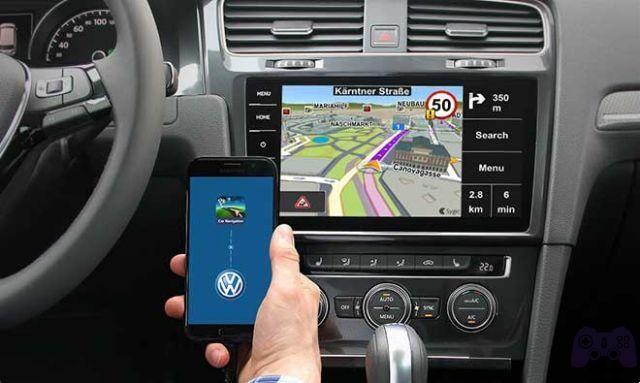 How to connect the phone to the car stereo. Connecting a smartphone or mobile device to your car stereo is a great way to listen to music, audio books and podcasts while driving. There are several ways to connect the phone to the car stereo.
How to connect phone to car stereo with USB
First of all, if you have a new car, it may actually have the USB port built into the stereo. This should work with most phones and iPods and will actually allow you to access audio on the device via the native car stereo interface. This is great because in many cases it will allow you to keep your eyes on the road instead of handling a phone while driving, which is illegal in many countries.
This largely depends on the design of the car stereo. The stereo must support playing audio from the phone via USB. Some do, some don't, and just because there's a USB port, it doesn't mean the radio can do it. Those that have a USB port, but cannot connect the phone, can sometimes charge the phone via USB, and listen to MP3 / WMA stored on a USB stick. Perhaps you will need to connect the phone in another way, either via an aux cable or via bluetooth.
Connection via auxiliary input
This has become a standard in newer car stereos, allowing you to connect any device that can play audio to the stereo. This will not allow control of the device via the car stereo, but it is very simple to do. Just use a 1/8 "to 1/8" auxiliary cable and plug it from your phone's headphone jack to your car stereo's aux input.
How to connect the phone to the car stereo with Bluetooth
Some cars have Bluetooth built into the stereo, and if your car has one, check your owner's manual to find out how to connect your phone to the car stereo via bluetooth. Like the auxiliary option, you won't have control of the phone via the stereo interface, but it does offer added convenience. It is wireless and will automatically connect to the stereo when you get in the car. Many stereos have built-in microphones to handle hands-free calling as well.
If the stereo does not have bluetooth built in, there are also bluetooth car kits that offer you this feature. The Belkin Bluetooth Hands Free Car Kit and GOgroove FlexSMART X2 are a couple of great budget options.
Are there any methods to connect the phone to the car stereo that doesn't have a USB slot?
Assuming your car stereo has a radio receiver, you can connect the USB device to an FM transmitter that looks like this… or read this article: How to have Bluetooth in any car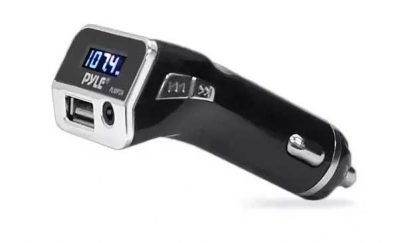 Just plug it into your car's charging port and set a frequency for transmitting. Tune into the same frequency in your radio receiver and you are good to go. The sound quality may not be the same compared to a wired or direct connection and may also differ between different FM transmitters. You can easily find this device in most electronics stores.
Can I connect my iPhone to the car stereo without a cable?
Yes. If your car has Bluetooth and can stream music. Synchronize your phone with the car and play the music. If not, there are iPhone / smartphone adapter kits available for many makes and models that plug into factory stereo connectors and provide factory controls of smart devices through factory speakers while maintaining all functionality.
How does the iPhone connect to the car display?
Your vehicle must be equipped with Apple CarPlay to have this capability.
How can I pair my iPhone with my car?
1. Using CarPlay: if your car supports CarPlay, then use the USB port, you can connect your iPhone to your car's USB port. If your car supports wireless CarPlay, you need to press and hold the Voice Control button on the steering wheel to set up a CarPlay. Then on your iPhone, go to Settings and look for Available Cars in it and then choose your car. If you have difficulty connecting, you can consult your car owner's manual for more information.
2. Use of the Blutooth: for first thing hai activated the Bluetooth of your iPhone and your car. See on your iPhone if it shows the car name or not. If it shows up, click on it and connect it, if not, restart your device and follow the same procedure.
How to connect the phone to the car stereo via the cassette player
If your car's system has a cassette player, you can use a cassette adapter. Insert the end of the cassette into the slot on the stereo, then plug the other end that looks like an auxiliary cable into the phone. If your phone doesn't have a headphone jack, plug in a adapter to USB-C headphones now.
After connecting the phone to your car, make sure to change the source on the stereo to your preferred method. Otherwise, you will not hear the sound of your phone through the car speakers.
Further Reading:
How to improve the sound quality on your Galaxy by activating Dolby Atmos
How to connect your Android phone to the car stereo
How to use the Android buttons or navigation bar
How to connect iPhone to Wi-Fi
How to connect Bluetooth speaker to the phone