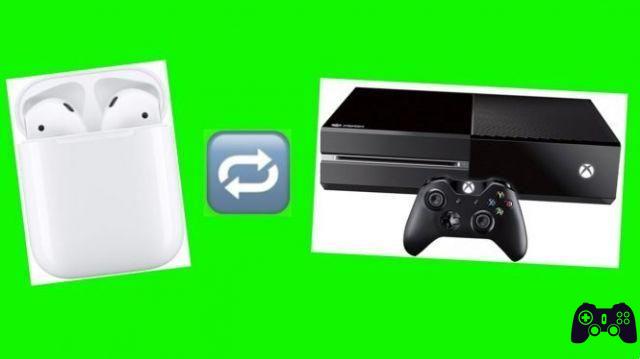 Apple's AirPods are a solid wireless earphone solution that can be used to listen to audio and communicate with others via their built-in microphones. Due to this feature and their huge popularity among casual consumers, many often wonder how to connect AirPods to Xbox One consoles and use them as gaming headsets.
How to pair Airpods to Windows PC
Can you use AirPods on Xbox One?
Unfortunately, Microsoft's Xbox One doesn't have Bluetooth support, which means there's no native way to pair Apple AirPods to an Xbox console. It's also impossible to connect AirPods to the Xbox One controller's headphone jack, but don't give up read on.
Traditional wired headphones or earbuds can still connect to the Xbox One controller's headphone jack.
While AirPods can't connect to an Xbox One console or controller, that doesn't mean Apple's wireless earbuds can't be used during an Xbox One gaming session. Using the official Xbox app on iOS or Android, AirPods can be used for chatting with friends at an Xbox party and for voice chat within popular video games like Fortnite.
How to connect Google Assistant with Apple AirPods on your Android
How to connect AirPods to Xbox One with the Xbox app
The official Xbox app can be downloaded to iPhone, iPad, iPod touch and most Android smartphones and tablets. It can be used to track Xbox achievements, buy Xbox One games, and send DMs to your Xbox Live friends.
Here's how to use the Xbox app and Apple AirPods together when playing games on an Xbox One console.
Pair your AirPods with your iOS or Android device.

Download the Xbox app for iOS or Android to your smartphone or tablet.

Open the Xbox app, then tap Log in and sign in with the same Xbox or Microsoft account you use on Xbox One. Xbox and Microsoft accounts are the same. They simply have different names when used with different devices or services.

If you've previously added your Microsoft account to your device, it may automatically show up as an option. If the displayed email associated with your Xbox One console is correct, tap it. If not, tap Add new account and enter the email address and password associated with your account.

Tap Play.

Tap the icon vai. It is the icon that looks like three people.

Toccata Start a party. You may want to connect to a Wi-Fi signal so it doesn't use your cellular data.

An Xbox party will be created immediately.

Toccata Invite to the party.

Tap the names of each friend you want to add to your Xbox party. To deselect someone, just tap their name again.




Toccata Send invitation. All invited friends should immediately be notified of their invitation on their Xbox One console or their Xbox app.




Put on your Apple AirPods and start chatting with your friends. One limitation of this communication method is that you can't use AirPods to listen to your video game audio. All sound from the console will continue to be streamed from the TV and its connected speakers.




When you're done chatting, tap Leave party.
How to connect AirPods to Xbox One using other apps
Besides the Xbox app, you can also use your AirPods to chat with your gaming friends using any other chat app.
Many like to communicate via the Discord app, but you can also use apps like these to talk while playing a video game on Xbox One:
Skype
Line
WhatsApp
Facebook messenger
Telegram
To use these apps, start a voice call or chat as usual. The only downside to using apps is that not all of your Xbox friends may have them installed.
Find out how to connect Apple AirPods with your Android smartphone
Further Reading:
How to connect AirPods to Chromebook
How to install Discord on Xbox One
How to connect AirPods to iPhone and iPad
How to connect AirPods to Apple Watch
Hard reset your Apple AirPods