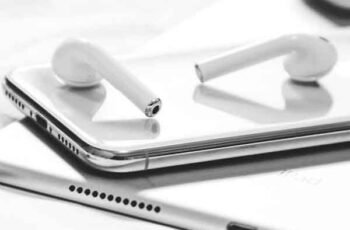 It's easy to pair the Apple Watch with AirPods. This article explains everything you need to know about how to connect AirPods to Apple Watch. This article explains how to connect all versions of AirPods, including AirPods Pro and devices running iOS 12 and later.
AirPods flashing orange? Here's how to fix it
How to connect AirPods to Android
AirPods don't connect, 8 solutions
What to do if an AirPods doesn't work?
How to connect AirPods to iPhone and iPad
How to pair AirPods with Apple Watch
To use AirPods to listen to the audio loaded on your Apple Watch, follow these steps:
Start by making sure your AirPods are set up on your iPhone. This is the most important step in the process. As soon as you're done pairing, your AirPods will automatically be configured for all devices using the same iCloud account as your iPhone, including your Watch. You will not need to do any configuration on the watch.
On your Apple Watch, from a watch face, open Control Center by swiping up from the bottom of the screen.
Tap the Audio Out icon (this is the AirPlay icon; a series of circles with a triangle pushing down).
Tap AirPods to set Apple Watch audio to stream to AirPods.
If you haven't set up your AirPods with your iPhone, you can still connect them directly to your watch. To do this, press the button on the case of the AirPods to put them into pairing mode. Then, on the watch, go to Settings> Bluetooth> AirPods.
What to do if you can't connect AirPods to Apple Watch
Are you trying to connect your AirPods to Apple Watch and are you having trouble? Try these solutions:
If you haven't set up AirPods with iPhone, do so first.
If AirPods are set up with iPhone, but don't show up on your Watch, make sure iPhone and Watch are registered in iCloud.
On iPhone, go to Settings> [your name]. If you aren't signed in to iCloud, do so.
Make sure airplane mode is not enabled on your watch. If you see an airplane icon at the top of the watch face, open Control Center and deselect the airplane icon.
Make sure both the Apple Watch and the AirPods are properly charged and turned on.
Unpair your AirPods from your Apple Watch, then pair the devices again following the steps mentioned earlier.
Sync your music with Apple Watch
The best thing about connecting AirPods to Apple Watch is that you can upload audio directly to your Watch and leave your iPhone somewhere on the go (this is even better if you have a Watch with cellular connectivity).
How to unlink AirPods from Apple Watch Apple
If you've paired the AirPods directly with Apple Watch, you can unpair them by following these steps:
On the Apple Watch, tap Settings.
Tap Bluetooth.
Tap the i next to your AirPods.
Tap Forget Device.
If the audio on your Apple Watch plays on your AirPods and you want it to play through the watch speaker, you don't need to unpair the devices. Instead, open Control Center, tap the audio out icon, then tap Apple Watch.
Further Reading:
How to pair Bluetooth headphones to your Apple Watch
How to connect AirPods to iPhone and iPad
Find out how to connect Apple AirPods with your Android smartphone
How to connect AirPods to Chromebook
AirPods don't connect to Apple Watch