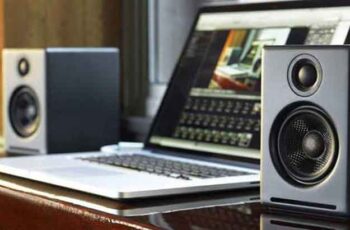 This article provides instructions for connecting a Bluetooth speaker to your computer so that you can hear PC audio from anywhere within range of the speaker.
How to increase the volume of a Bluetooth speaker
How to connect a Bluetooth speaker to a PC
If you want to connect a Bluetooth speaker to a computer, it may not seem like a simple operation at first glance. But once you see how it's done, you'll find out how easy it is to set it up every time you want to use your Bluetooth speaker.
Before you begin, make sure your Bluetooth device is turned on, not connected to any other device, and within range of your PC. Then follow these steps to connect a Bluetooth speaker to your Windows computer.
On your PC, go to Settings.
Click on Devices and you should see the Bluetooth and other devices tab.
Click the plus icon next to Add Bluetooth or other device. Then select Bluetooth.
Wait for your Bluetooth device to appear, and once it appears, select it. Wait for your PC to pair with your Bluetooth device. Depending on the device, you should be notified when the two have paired.
How to connect a Bluetooth speaker to the phone
Why won't my Bluetooth speaker connect to my PC?
There are many reasons why your Bluetooth speaker won't connect to your PC. However, there are a couple of steps you can take to resolve the issues.
While this is remarkably simple to do, try turning your Bluetooth device off and on again, as well as restarting your computer. You can also try disconnecting and reconnecting your Bluetooth speaker if you have already connected it to your computer before now.
Is it always possible to connect a Bluetooth speaker to the PC?
Many modern PCs support a Bluetooth connection. However, not everyone has it, the older your PC is, the less likely it is to have Bluetooth connectivity. You can check if your computer has Bluetooth in a few ways.
If you still have the booklet and information released with your computer, try reading first. If not, you can also try searching for your PC model online and see if you can find your answer.
How to connect Alexa to a Bluetooth speaker
In conclusion, what to do to connect the Bluetooth speakers to a computer with Windows
Go to Settings > devices > Bluetooth and other devices > Add Bluetooth or other device > Bluetooth and select your Bluetooth speaker.
Make sure the speaker is turned on and not connected to another device.
As long as your Bluetooth speaker is within range of your computer, you can use it to listen to any type of audio.
How to use your smartphone as a PC speaker
Further Reading:
How to connect Bluetooth speaker to the phone
The best Bluetooth speakers for your car
How to connect Google Home to Bluetooth speakers
How to pair Bluetooth headphones to your Apple Watch
How to increase the volume of a Bluetooth speaker