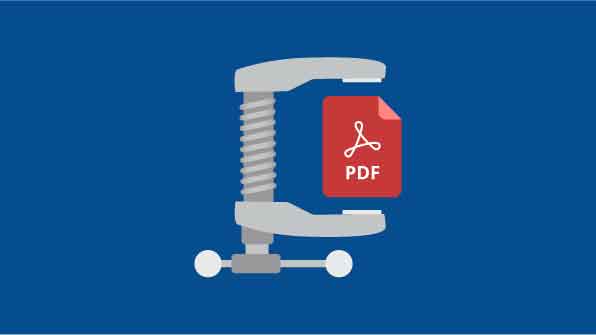 Today we will explain how to compress PDF files in so you learn how to reduce the size of all your files. We will do it in two different ways in so that you can do this with and without an internet connection. Here we go!
How to compress PDF files with and without connection
It might interest you: The best apps to open PDFs
1. Compress PDF with PDF2GO

Il faster method to compress a PDF file is undoubtedly the tool "Compress PDF".
This tool is the easier to use and what works better today. You just have to click the button "Choose file" to choose the PDF file you want to compress.
Once this is done, click on the option that suits you best. We recommend the "Basic compression" mainly because it is free.
To finish, just click on the red button that says 'Choose options' and save the file.
2.iLovePDF
This is another tool we loved for his ease of use.
Just click on the option "Compress PDF" and select our file.
Next, select the compression level you see best (we like the recommended compression) and click the red button Compress PDF.
3. Compress offline PDF files with Microsoft Word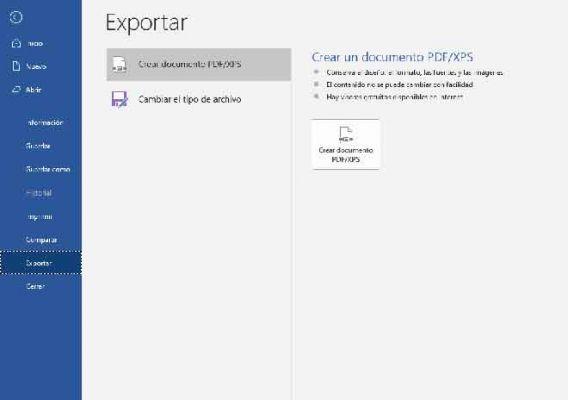 Il second way is offline with Word of a lifetime.
The first thing you need to do is open the PDF you want to compress so that it converts from PDF to Word format.
After opening it in Word, click the button "File" e scegli l'opzione "Export". Then hit the image on the right that says "Create PDF / XPS Document".
Now make sure the option "Optimize for" is set to "Minimum size (online publication". In this way the PDF will be compressed to the maximum.
To finish, click the button "Publish" And that's it.
Now we want to know about you. Have you had trouble working with your PDF files?
We wrote for you: Download free Word for PC and the best alternatives
Further Reading:
How to zip (compress) a file on MAC and Windows
How to compress files on Windows 10 (and unzip)
How to compress a video file on Android? The best compressors
How to password protect a zip file and folder
Best file compression software