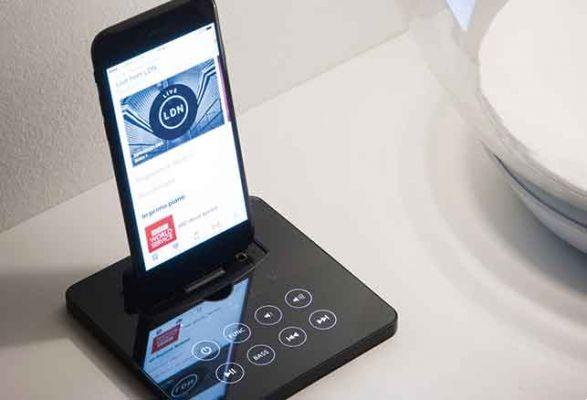 The docking station is a very useful device for those who constantly work with PCs and Smartphones as by definition it extends and improves many features of the mobile devices that we now use every day. We are talking about a peripheral capable of abolishing all the cables scattered around the house, and that saves you from carrying them with you even when traveling.
They are compact, light, easy to use devices that adapt to any compatible mobile device.
Initially thought only for PCs, today they also work great on smartphones.
In this article / guide we will see how to choose the perfect docking station, thanks and 5 tips that will help you buy the model that best suits your needs.
1. Choose according to your needs
To choose the best peripheral for your smartphone, it is important to first consider why you intend to buy it.
Although they exist multifunction docking you have to prioritize the purpose that pushes you to lean towards a peripheral. For example, if you travel often and you need a device that can help you charger, you need a compact, light, fast dock that allows you to charge your phone and other devices.
If, on the other hand, you want something more technological and complete, as well as of excellent quality, opt for a peripheral of the latest generation, which at least can also read 4K and innovative video or audio formats.
If, on the other hand, it is a gift, choose a simple model that combines the basic functions for which the peripheral is often used.
2. He budget
As you can imagine, there are many docking models on the market with the same vastness of prices (depending not only on the brand but also on the functions).
For this, first choose the type of dock that best suits your smartphone set a budget within which to stay.
In fact, do not think that very cheap prices are not synonymous with quality. Indeed, the manufacturers have seen fit to enter the market peripherals compatible with each device, but which at the same time are affordable for everyone.
For example, a good compromise between quality and price is given by docking station Huawei o Xiaomi.
If, on the other hand, this purchase is so important to you that you have no budget limits, we suggest you opt for an innovative and complete model.
Not only will you have the certainty that it supports many types of devices, but at the same time it allows you to perform different operations.
3. The quality of the device
For an amplification of the functions of your smartphone you need a dock that is of quality. If you don't know how to evaluate this, you can look for reviews on the web about the model you have chosen, bearing in mind that quality means resistance over time.
Read carefully the description that the manufacturer makes of the peripheral, and evaluate if other people have really noticed those strengths or weaknesses. This will be, among other things, an alternative way to evaluate further aspects that can only be highlighted by someone who has already tried the dock in connection with his smartphone.
As you are, also evaluate the quality of the materials used to make the product, any certificates attesting to its safety, make sure that the entrance doors are easy to use, etc.
4. The security of the docking station
La security of a docking station it is of fundamental importance for the purpose of the purchase. Therefore, consider whether the model you have chosen does not overheat after a few minutes of use.
Still in terms of safety, it would be advisable to make sure that the peripheral does not burn your devices and that each use can be done safely from every point of view.
Safety also means buying a compact adapter, that is not bulky but that can replace all the cables needed to transfer data, download photos, view videos and various files or to do many other operations.
So it will be that wherever you are, you will be able to use a complete device, but which does not take up space and is not bulky.
In addition, while not essential as an evaluation, also take into account the design of the model you like, especially if you travel often or if you transport it to the office or by car on a daily basis.
5. Lightness
Since the dock per smartphone, you do not need to dedicate a fixed location to the peripheral. For this reason, being designed for transport, it should not be presented with too excessive a weight.
La lightness it is especially important for those who travel and move always carry the docking station with them and therefore need a device that is not at all impeding.
Consider that in general the terms of weight le best multifunction docking stations have a maximum weight of 350g. However, if you need to travel often and you need something really light, opt for models that do not exceed 100g.
Finally, since this is a highly technological product, it would be advisable to always come with a guarantee, since it could come out defective or break for reasons not dependent on you.
In that sense then make sure you have chosen a product that enjoys one warranty valid and long enough.
Further Reading:
How to connect two monitors to the laptop
How to add printer to MAC
Train games for Android and iOS
How to record on Play Station 4
Wireless or wired phone charging: which is best?