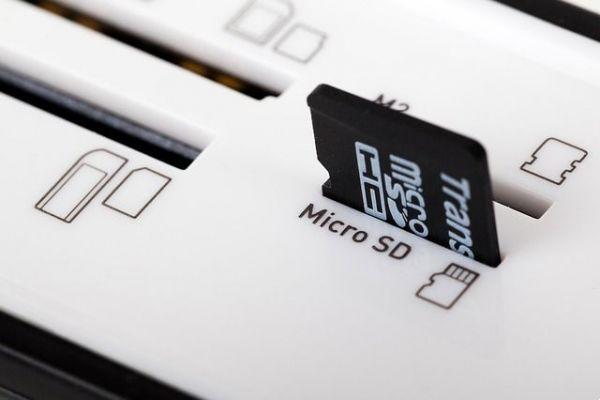 To know which micro SD to buy, you just have to understand the meaning of some acronyms that describe the characteristics of the various types of Micro SD cards that are on the market today. Forgetting an SD card today is like forgetting to load the roll of film into a camera, but today's SD cards can do so much more, from expanding storage on a smartphone to storing a terabyte of files on a non-mobile device. much bigger than your miniature.
It might interest you: How to recover files from a damaged micro SD card
While essential for many devices, purchasing an SD card isn't always straightforward. There are different names, like SDHC and SDXC, and numbers describing the speed class and storage, all mixed together in a tangle of technical numbers. The best SD card for a device may even be incompatible.
For most devices using full-sized SD cards, SanDisk Extreme Pro SDHC UHS-I is our choice. Not only is it affordable, but it has a decent balance of speed and duration - enough to handle demanding tasks, such as 4K video recording and RAW photo capture. For the best microSD card, we opt for the equally affordable Samsung EVO Plus. But, if you want to know more about how to choose an SD or microSD card in this guide, read on.
What are Micro SD Cards?
For anyone new to the world of hyper-mobile local hardware storage, SD cards are a device comprised of a tiny (or even technically cartridge-sized) card with metal contacts that transfer data at surprisingly fast speeds, measured in megabytes per second. or MB / s.
Starting as a future storage method for cameras from the early years, SD cards are now used for gaming consoles like the Nintendo Switch and virtually every Android phone on the planet - not to mention a few Android TV boxes used for streaming and other devices. By deciphering the different features of an SD card, you can find the right SD card for your device, enabling maximum performance without paying for some features you will never use.
How to choose between SD and microSD
SD cards are largely available in two sizes, traditional SD and microSD. Which one you need depends on your device. Most mirrorless cameras, DSLRs, and compact cameras use SD cards, while microSDs are used for action cameras, drone cameras, and smartphones.
Most microSD cards come with an adapter - microSD cards plug into the adapter and can therefore be used with any standard SD card reader. While technically, it's possible to use the adapter with a microSD in a camera that requires a full-size SD, you probably shouldn't. You may have problems with Micro SD card readers. The adapter can slow down the speed of the card and is not quite as well built. If you are unsure whether you need an SD or microSD, check your device specifications or locate the SD card slot.
What is the difference between SDHC and SDXC? Choose an SD card capacity
An SD card is no longer just called SD - you may see SDHC, SDXC, or even SDUC. Those extra letters attached at the end help classify the memory card capacity. SDHC stands for high capacity and these cards range in size from 4GB to 32GB. SDXC stands for extended capacity and includes cards with space ranging between 64GB and 2TB of data. SDUC holds between 2TB and 128TB of data.
Most modern cameras can use SD, SDHC, or SDXC interchangeably, but if you have an older camera, this may not always be the case. Devices released after 2008 are typically SDHC compatible, and most devices released after 2010 will work with SDXC. The original SD card is compatible with any SD device.
So you need an old low-capacity SD card, a mid-sized SDHC or an SDXC? Most cameras and smartphones today use a large number of megapixels and large files - a 2GB SD card fills up pretty fast. The smaller category is still OK for things like low-resolution kids' cameras, but for the most part, the choice is between SDHC and SDXC.
The high-capacity SD card that we recommend to most people is the Lexar 633TB SDXC Professional 1 UHS-I. With memory equivalent to a small portable hard drive, this card is ideal for those who take lots of photos, as well as those who enjoy taking time-lapse photos, uncompressed RAW photos, and even 4K videos (although we recommend a faster card for video work).
Choose the speed
Choosing an SD card is more than just choosing the right type and size - the wrong card speed could slow down your camera, or you could pay for a speed you'll never use. Each SD card has a read and write speed in spec, but you can see how fast a card is at a glance by looking at the SD card's class.
The speeds of SD cards are classified in three ways: speed class, Ultra High Speed ​​(UHS) class, and video speed class. The first, the speed class, covers minimum write speeds from 2MB / s to 10MB / s - the class number is the minimum write speed. A class 10 is the fastest for this designation, while a class 2 is the lowest. This speed category is written on the front of the SD card - the symbol looks like the class number inside a C.
A UHS speed class ranks even higher speeds. UHS speed class 1 has a minimum write speed of 10MB / s, class three has a minimum write speed of 30MB / s. UHS speed is indicated by a symbol that looks like a U with the class number inside it.
The most recent speed class, the video speed class, is written with a V symbol before the class number. In this category, the class number equals the minimum write speed, so a V6 writes at least 6MB / s, a V90 at least 90MB / s.
You may see another speed category when buying an SD card: bus speed. While the speed class refers to the minimum speed offered by a card, the bus speed indicates the maximum possible speed. Currently, most SD cards have UHS-I (up to 104MB / s) or UHS-II (up to 312MB / s) bus speed. Faster UHS-III speeds (up to 624MB / s) and SD Express (up to 985MB / s) have been standardized, but are not yet widely available.
Which micro SD to choose?
[wpmc-amazon search="SanDisk Extreme Pro SDHC UHS-I" template="107237″ count="1″ ]
[wpmc-amazon search="Samsung EVO Plus" template="107237″ count="1″ ]
[wpmc-amazon search="Lexar Professional 1000x UHS-II SDHC" template="107237″ count="1″ ]
[wpmc-amazon search="Sony SF-G Tough UHS-II SDHC" template="107237″ count="1″ ]
[wpmc-amazon search="Lexar 1 TB Professional 633x UHS-I SDXC" template="107237″ count="1″ ]
[wpmc-amazon search="Samsung EVO Plus microSD Card (32GB)" template="107237″ count="1″ ]
It might interest you: What to do when an Android phone does not detect the MicroSD card
Further Reading:
Amazon offer: Sandisk Extreme Pro 10GB Class 32 microSDHC card + SD adapter for € 24,80
How to format SD card using Diskpart on Windows 10/8/7
How to choose a motherboard
Kodak Micro SD 128 GB e Flash Drive Kodak 128GB in offerta speciale
How to repair damaged SD card and recover files, photos and videos