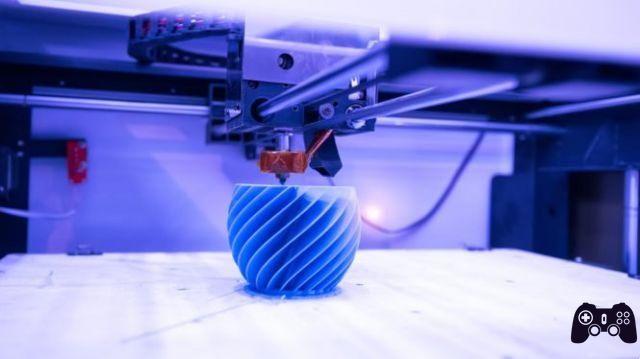 Would you buy a 3D printer? In case the answer is yes, I'm sure you have some doubts and would like to know how to choose a 3D printer. Below we tell you everything you need to know for buy a 3D printer.
Whenever we make a purchase, before embarking on the adventure, the first thing to do is to know the product thoroughly and analyze its characteristics. The task of choose a 3D printer is no exception, there are a number of practical tips and features that let you know if that model is right for you or not.
Although some of these aspects may a priori go unnoticed, they are very important. Depending on the type of use you will make of it, you may be wrong a choose your 3D printer.
Therefore, it is important to consider a number of tips for buying a 3D printer. Making such a blind purchase may limit you in using the printer. So keep reading the guide if you have decided to buy a 3D printer.
What material will you print with?
One of the first considerations you need to consider when choosing your 3D printer is the type of filament and material you would like to use it for print your 3D objects. Therefore, if you haven't thought about it yet, do it now.
Keep in mind that not all materials and filaments are priced the same or that versatile, so buy a model based on the material you will be using on a daily basis.
Obviously, the Multi-material compatible 3D printers are also more expensive. Buy the printer according to the material you need to work with.
Size of the object to be printed
The second one advice to buy a 3D printer is to be clear about the approximate size of the objects you will create with this device. It may seem obvious, but sometimes there are people who buy a template to print certain objects which later turns out to be unsupported or appropriate in size.
If you have to print small pieces, you are in luck as these printers are much cheaper. If, on the other hand, you need to create more voluminous models and objects, then you have to spend a few euros more.
Assembled or in kit?
There are two types of 3D printers: on the one hand there are those that are sold already assembled and ready to be used. On the other hand we find those that come in pieces, also called kits, that the user must assemble.
In the second case it is advisable to have the right knowledge to assemble the kit. If you are deciding to buy a 3D printer, my advice is to buy a pre-assembled 3D printer.
Open Source, the best option for advanced users
For those who have already dealt with several 3D printers, there is a surprise that will offer you hours and hours of fun.
These are Open Source printers, those to which the user can make changes and improvements, through software or by printing new parts to improve their usability.
Even in 2022, there are relatively few printers of this type on the market, although some models are on their way to Spain.
3D printers What are they? How do they work? All about 3D printing
Further Reading:
How to change the printer's IP address
How to add printer to MAC
How to install printer without CD
The best wireless printers
The best inkjet printers