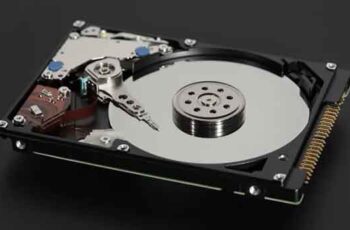 Hard drive failure can mean catastrophic loss of your precious data, important videos and photos, and even your monthly expense list. Therefore, it is a good idea to check your hard drive for possible errors every now and then.
On both Windows and Mac, there are plenty of software available to help you diagnose if your hard drive is having problems and help you fix. If you suspect your hard drive is about to fail, be sure to back up all your data or clone your hard drive before running any of the tools below.
How to backup the Windows registry
How to find and fix hard disk errors
Check your hard drive for errors in Windows by using built-in tools to help you test a hard drive and with the help of some manufacturers who can provide you with tools to help diagnose problems.
Run Chkdsk
The Windows built-in disk check tool is one of the simplest ways to diagnose hard drive problems.
Open Command Prompt as Administrator.
After the command prompt appears, type chkdsk I awarded Enter. It may take a few seconds to several minutes to scan the drive. If he finds mistakes, he corrects the ones he can. If the disk check tool detects significant errors, it will take longer to resolve them. It will provide you with a report of the errors that could not be corrected at the end of its execution.
What is a hard drive?
Usa SeaTools
SeaTools is Seagate's specific hard drive tool. It is designed to look for possible problems in Seagate manufactured hard drives and solid state drives that other programs may not detect.
Five versions are available:
Seagate Bootable, which can be loaded onto a USB stick.
SeaTools Legacy Tools, which gives you access to previous versions of the software.
SeaTools SSD CLI, a command line tool designed for solid state drives.
SeaTools SSD GUI, a graphical dashboard designed for solid state drives.
SeaTools, the most basic version of the tool.
Each version works a little differently. If you start SeaTools, it shows you all available drives.
Click to select the drive.
click on Self test to start a scan.
At the end of the scan, it will show you all the problems that emerge.
How to partition hard drive
Try Samsung Magician software
If you have a hard drive made by Samsung, the Samsung Magician software allows you to do the following:
Monitor your drive's performance and keep an eye on its health.
Customize your settings.
Check the temperature of your hard drive while it is in use.
Run benchmarks to measure speed, as well as diagnostic scans to look for potential problems.
The custom over-provisioning feature performs routine maintenance to free up space within the drive.
Learn to read SMART attributes
Every single hard drive produced has a built-in feature called SMART o self-monitoring, analysis and reporting technology. It tracks information points such as the following:
Air flow temperature.
The number of times the unit has undergone a power cycle.
The number of hours of ignition.
A tool like HDD Scan distils the information into a list of different data points. A green mark next to the dot means you are good to go. A yellow mark means you should keep an eye on it, and a red mark indicates problems.
One of the strengths of HDD Scan is its ability to easily print reports. If you are monitoring a drive that you suspect is deteriorating, keep physical copies of the reports to analyze trends over time.
How to clone hard drive to SSD
Use information on the crystal disc
Crystal Disk Mark is one of the best tools for measuring the read and write speed of any drive. Crystal Disk Info is the diagnostic version of the tool. Crystal Mark Info examines the health of your drive, alerts you in case of anomalies, and even monitors SMART attributes.
Crystal Disk Info's interface is basic, yet simple to use and completely free to download. If you are looking for a lightweight and inexpensive application to monitor the health of your drive, this is worth considering.
How To Fix Hard Drive Errors On Mac
There aren't that many third-party utilities to check your hard drive for errors on Mac, but there are powerful built-in tools.
Use Mac Disk Utility
Like the Windows Check Disk tool, macOS also has a built-in tool called Disk Utility which does everything from partition drives to drive health monitoring. The easiest way to access it is to follow the steps below:
Open Spotlight (command + space bar) and search for Disk Utility.
Select a drive from the list and right-click, then select Get information. A list of relevant information about your Mac's drive will be displayed.
Scroll down to where it says SMART Status. It will say "verified", "failed" or, in some cases, "not supported". If it says "verified", you are good to go. If it says "failed" then it is an indication that your hard drive may be close to failure. If it says "unsupported", the drive doesn't support SMART attributes.
How to Format a Hard Drive (Mac) [Solved]
Usa Blackmagic Disk Speed ​​Test
If your Mac's Disk Utility doesn't give you the information you need, third-party applications can help. Blackmagic Disk Speed ​​Test is one such tool and measures your Mac's read and write speed. You can then compare these numbers to standard benchmarks for your machine.
It also lists compatibility with different types of programs and video resolutions. You can see if your machine will be able to work with a certain video format and resolution or not at a glance.
Further Reading:
How To Fix Unallocated Hard Drive On Windows 10
How to fix Steam damaged disk error on Windows 10
This PC can't be upgraded to Windows 10? Here is the solution!
How to change a hard drive letter in Windows 10
How to fix "Could not read from source file or disk"