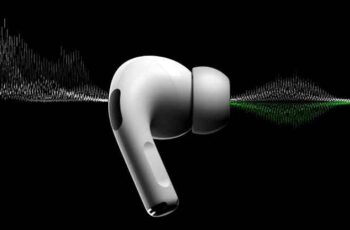 Apple's wireless earbuds, the AirPods, are one of the most popular Bluetooth options available on the market today. Easily paired with any Apple device (and beyond), excellent sound quality and usability make these tiny earphones the perfect accessory for listening and communicating while on the go.
How to connect AirPods to an Android phone
You need to know that there are many ways to customize AirPods settings. This article focuses on how to rename AirPods, but we'll also give you some tips and tricks to take full advantage of the earbuds.
Before we rename your AirPods headphones, let's first go through some information you may need to know before moving on.
By default, the earbuds display the name in the following format: AirPods of (Your Name). This is fine for most users, but if you want to make your earbuds stand out or have multiple pairs, the name change is a must.
You must first pair your AirPods to an Apple device. Most of the controls are only accessible on Apple products. If you have already done so, read on. If not, follow these instructions:
Open the AirPod case and press and hold the button on the back.
When the AirPods appear on the screen, tap "Connect".
Your AirPods will automatically connect to your Apple device.
Of course you can also do this with a Mac. Go to "Preferences", then to "Bluetooth" and finally hold down the button on the back of the AirPods to pair them. Once paired, you can manage the controls and update the name.
There are two ways to change the name of your AirPods: via your iPhone / iPad or via a Mac. The following sections provide a step-by-step guide on each method.
The best AirPods alternatives
Rename AirPods using iPhone or iPad
If your AirPods are paired with an iOS device, follow these instructions:
Go to Settings on your iPad or iPhone and select Bluetooth. Turn on Bluetooth and pair AirPods with your device.
Find your AirPods in My Devices and press the "i" icon on the far right.
Tap Name in the following menu and rename the AirPods as you like. Press Done and you are good to go.
If you don't see the options it's because your AirPods aren't currently connected. Open the case and try again. If you see "Connected" next to your AirPods, they are ready.
Change the name of the AirPods using a Mac
AirPods as you know can also be paired with Apple computers! For conference calls, FaceTime calls, or video playback, you can enjoy the little wireless earbuds with your computer. If you need to change the name of your AirPods, follow these instructions to do it on a Mac:
Click the Apple icon in the upper right corner of your Mac's home screen. Then, click "System Preferences".
Click on the Bluetooth options. Turn on Bluetooth and pair AirPods with your Mac.
Navigate to your AirPods in Devices and right-click to bring up the pop-up window.
Choose Rename and feel free to get creative with the new name. Confirm by clicking Rename again.
If the option to rename your AirPods doesn't appear, it's because they're not connected. Open the case and click on AirPods.
How to connect your AirPods to your Mac
How to connect your AirPods to your iPhone
How to connect AirPods to Samsung Galaxy
How to connect AirPods to an Android phone
How to change the AirPods options?
In addition to changing the name, there are a few other hacks to adjust the settings of the AirPods according to your preferences.
How to change AirPods settings, double tap
The Bluetooth menu of the AirPods allows you to change the double-tap options for each pod. The settings include:
Skip to the next or previous track
Stop, pause, or play audio, whether it's music, podcasts, or audiobooks.
Double tap to activate Siri and use it to control the sound or use other Siri features
Microphone settings
By default, the AirPod microphone is automatic, so it doesn't matter which pod you use. However, you can set it to Always Right / Always Left. This way only the selected headset acts as a microphone even when it is inside the case or away from the ear.
How to change ear detection
The AirPods know they're in your ear. If you remove them, playback stops or stops automatically (when both earbuds are turned off).
Disabling automatic ear detection means that audio will continue to play even if you are not wearing headphones. We recommend that you keep this feature as the default as it helps to save some battery life.
How to track AirPods
At first glance, AirPods might seem like an easy gadget to lose. But once you start using them, you realize that the chances of them falling are slim or nil, even if you run.
However, you can use Find My iPhone to locate the earbuds if you can move them, or the pods fall into the wrong hands. Works from iCloud.com or the Find My iPhone app.
How to make AirPods battery last?
The AirPods give you around five hours of battery life on a single charge, and it doesn't take long to recharge. But if you want to consume less battery, you can only use one bud while the other recharges and change as needed.
For this to work smoothly, you need to keep the auto detection and microphone options turned on. And don't worry, you'll be able to listen to stereo sound with an AirPod.
Charging Case Status Indicators
The status light in the center of the AirPod charging case is color coordinated. With the earphones inside, the case shows the charge status of the AirPods. For example, amber shows that there is less than a full charge. Green, on the other hand, indicates a full charge. And a flashing light indicates that the earbuds are ready to connect.
Share phone calls and music
It's super easy to share music and phone calls with AirPods. You just have to give one of the earphones to your friend or family member, and that's it. However, only one bud at a time can function as a microphone.
Your questions
We have included this section to answer your frequently asked questions about Apple AirPods.
Can i rename AirPods on Android?
Unfortunately no. Although many Android users prefer to use Apple's AirPods, it is not possible to change any of the controls or customize the buds without one of the Apple products listed above.
How to factory reset AirPods?
If you're having a glitch with your AirPods or are about to gift them to someone, you can reset them. Open the case and go to Settings on your iPhone. Tap "Bluetooth". Tap the "i" icon next to the AirPods. Tap "Forget Device".
There is more you want to know
Compared to other wireless earbuds, AirPods offer more customization options. Changing the name gives it a personal touch, but the double-tap options are probably the most useful. Either way, you now know all the tricks to get the best out of your AirPods.
Do you use AirPods to listen to music, make calls, or listen to podcasts? Share your preferences with the rest of the community in the comments below.
Further Reading:
How to connect AirPods to iPhone and iPad
How to connect AirPods to Apple Watch
AirPods flashing orange? Here's how to fix it
How to change the settings of AirPods and AirPods Pro
How to connect AirPods to PS5