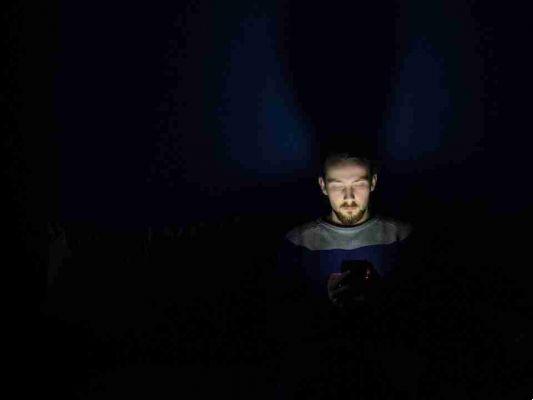 If you're a regular Facebook Messenger user, you'll know that Facebook doesn't make deleting conversations a primary part of its messaging feature. They naturally scroll down when chats stop, and the built-in delete feature is painfully slow. Fortunately, there are some browser extensions that can help you bulk delete messages from Facebook Messenger.
Disclaimer: The Internet is forever
Unfortunately, because you're not the only participant in these conversations, eliminating your side means very little. The other party still has it on their Facebook account, and even if everyone involved deletes the conversation, the records may still be present somewhere on Facebook's servers. Because Facebook isn't end-to-end encrypted by default (but you can enable this option), messages exchanged on it can potentially remain in the clear for the life of both accounts.
Are you sure you want to delete?
If your main goal is just to make sure that no one with access to your Facebook can browse your message history, complete deletion is definitely the best option. However, if you're just looking to clean up your cluttered inbox, you might want to consider the "Archive" option. You can reach it by pressing the gear icon that appears when you hover over a conversation and clicking "Archive". This moves it to a separate folder where your old messages can live, securely hidden from the new ones.
The official way, but slow
Open Facebook messages via Facebook.com or via Messenger.com. Either way, the "slow" mode will work. To delete individual messages, you need to hover over each conversation in the left sidebar where the three dots are located.
After clicking on the three dots, go ahead and click Delete. You don't have to open any conversations. You just need to be able to see the chat you want to delete.
Unfortunately, this method still allows you to only delete one chat at a time and is not permanently removed. If the person you were texting replies to you, the whole conversation will resurface. Can you consider this method a true bulk deletion option? Sure, since you can delete multiple messages, but not all of them at once. It takes a long time, but it works just as well as the fastest way.
The fastest way to delete Facebook messages
Deleting Facebook messages one by one will undoubtedly be boring and, after a while, you are just as likely to stop when there seems to be no end in sight. This is where the Google Chrome "" extension comes in handy. With this extension, you now have a true "one-click" option to destroy your entire message history once and for all.
warning: with this extension, you cannot choose which messages to save: either all or nothing.
Start by downloading and installing the Chrome extension from the Chrome Store.
Once the extension is activated, a shortcut should appear next to the omnibox so you can access it quickly.
When you click on the icon, two options are displayed. The first is to open messages in case you don't have Facebook or Messenger open. The second will delete all messages.
Click to delete all messages and the whole Messenger inbox will disappear. Done!
It's worth mentioning that while this extension opens the door to bulk deletion, it does have a caveat. The problem here is that the messages only disappear on your side. If someone sends you a message using a conversation they still have on their side, the entire history of that message will automatically be displayed.
Quick delete from Web Messenger
While not necessarily a bulk option, a quick way to delete a message within Messenger is to do it right after sending a message. In general, if it's been less than ten minutes since you sent a message, you can still remove the message for both yourself and everyone.
Select the message you want to delete, then click on the three dots that appear to the left of the message where Remove and Delete will appear. Click Remove. Two options are displayed: "Remove for all" and "Remove for you".
Note that if you remove the message for everyone, the recipient will know that the message has been removed, but they will not be able to see the content of the message. Beyond ten minutes, if you remove a message, the message content will still be available to the recipient, even if it won't be available to you.
Quick delete from the Messenger desktop
Like the browser, the has similar "remove for you" and "remove for all" options. Also, the app doesn't offer a bulk option, but in an emergency, removing individual messages one at a time can come in handy. Similar features are available for the, so consider apps a quick way to quickly remove messages without deleting everything at once.
Quick deletion from Messenger apps
Unfortunately, using the Facebook-owned Messenger app on iOS and Android won't offer bulk deletion, but will add the same website and app options for Mac / Windows. Instead of right-clicking in the desktop apps, tap and hold on any message you want to remove / unsend and follow the onscreen instructions. Unfortunately, there's no easy way to bulk delete messages on iOS or Android, so removing your entire conversation history takes some work.