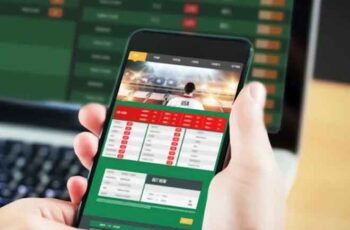 Let's try for a moment just to do some sort of little game together (fear not, nothing to do with the terrifying Saw or the most recent Squid Ranges). Go through your pockets, or purse if you prefer, and put everything inside on the table. What is it then?
Surely the wallet, some keys, a handkerchief, some coins, a spare mask, but above all yours phone cellular. What model is it? Indeed, going just by "extreme" generalization, what operating system does it mount inside? Are you the proud owner of an Android device designed by the guys of the Google team or are you aficionados of the Apple brand founded by the late Steve Jobs?
So let's say that your device in question is one of those of the famous, as well as very nice, robot green. Most likely, whether it is a smartphone or a tablet, you will have enriched and customized it with many applications and various settings so that it can be even more unique and tailor-made for you.
After all, this is precisely the beauty of these devices, that of being customized as you wish. Enough a few taps on the screen and you're done!
And now we bring another example to your attention. Do you like gambling or do you like gambling sports themed bets? If your answer is yes, then you know for sure that to bet on football from an Android device it has never been easier than with the BetFlag apps.
Functional and safe, especially for your savings in the bank and for the fact that you are using the apps of a portal certified by the Customs and Monopoly Agency, these apps allow you to place your bet in a flash on a whole range of different sports.
We have therefore selected especially for you five BetFlag apps that will allow you to place where, how and when, but above all on what, your bet. In any case, we remind you that, however easy it is, try not to get too carried away and always and only play responsibly!
We also remind you that these apps work on all devices with a operating system Android 5.0 or higher and with a BetFlag gaming account. Then, for convenience, on the site there is also the QR Code to be framed with the smartphone to automatically start the download of the app. In any case, to be on the safe side, you can always check your operating system directly from the system options:
App Casino: dedicated to those who love classic casino games and do not want to miss out on a live experience.
App Map: Poker, Scopa, Burraco, Briscola and many others.
App Lotteries: to play Lotto or Scratch and Win directly from your smartphone.
App Exchange: to bet and bank on sporting events between Serie A, Serie B, Champions.
League, Spanish Cup, Bundesliga and the like.
App Virtual: perfect for those who want to range more from trot races to the latest tennis tournaments.
Further Reading:
Download Harry Potter: Wizards Unite [We Tried It]
MateBook X Pro (2022): This is Huawei's answer to the MacBook Pro
The best Android ROMs you can install in 2022
How to change the name of your Android device
How to install ADB driver