Since I remember, I always get angry playing. During the PlayStation 1 era, which I started playing when I was about six years old, I bristled whenever I was crushed to death or fell over a cliff on the first Crash Bandicoot, and would shut down the console in a rage when my Lara Croft fell to the ground.
Growing up, things have not improved, on the contrary: game after game, console after console, the rage quit has always been around the corner, developing even more when I switched from singleplayer to multiplayer. Counting how many titles I abandoned because of anger would be impossible, as would trace how many times I felt anger during versus matches, both locally and online.
Luckily I've discovered that I'm not the only one who turns into the evil version of Kazumi (or Kazuya, as you prefer) from Tekken when I get nervous playing; time2play in September 2022 asked a thousand Italian gamers if they felt angry while playing, against whom or what and how often. The results of this survey are really interesting, and today I'm here to tell you about it (while you can find the entire study at this link).
Who gets angry playing and why?
Let's start from the basics: how many Italians get angry playing? Considering that the interviewees play an average of 13.6 hours a week, therefore about 2 hours a day, most of 40% for each category — Nintendo Switch, PC, Smartphone, PlayStation and Xbox — rarely fade. About 30% instead get angry sometimes, while PC, Smartphone and Xbox gamers in particular feel anger on a daily basis. The most relaxed are the users of Nintendo Switch, given that only 7.4% said they get angry every day.
So, we understand that about one in ten Spaniards gets angry every day playing, but what is it that triggers the anger? For 64.2% of gamers — and I include myself — the most irritating thing that can happen is repeatedly lose the same level within a title; let's face it, we've all had that video game (or possibly more than one) where we've found ourselves repeating the same segment over and over, feeling the anger meter rise each time.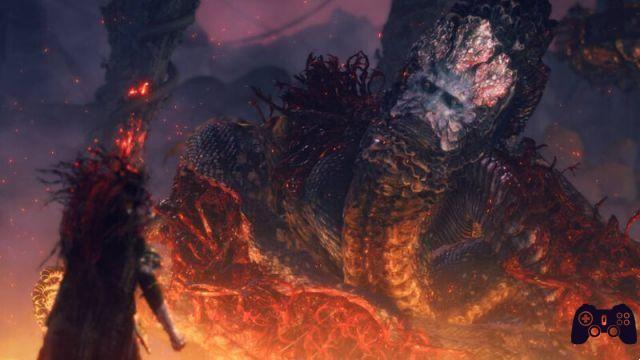 For 40.4% of gamers they are instead i bugs, rage, while 38.7% find other players who cheat or hack in multiplayer more unbearable. Finally, a quarter of Italians hate griefers (i.e. those who violate the rules of a server or an online community) and just under a fifth wish campers didn't exist — reading this data, it occurred to me every time I went bust when an RV killed me during a deathmatch in Battlefield or Call of Duty —.
Surprisingly, the games that piss off Italians the most are not online FPS games: the most popular stocks are Elden Ring at 31.4% and League of Legends at 27.7%; followed closely by Call of Duty at 25.1%, The Elder Scrolls at 24% and Among Us at 19.8%. Battlefield closes the row, which only angers 17.2% of respondents. Obviously these results are largely due to the period in which the survey was conducted (remember, in September of this year), but still we can get a general idea of ​​what is capable of causing the fury within us.
The peripheral cemetery
But what's worse than getting angry with yourself while playing? Easy, conveying anger towards someone or something. Unfortunately, more often than we would like, we pour out our wrath on others, whether they are inanimate objects or people we are playing with; in fact, 48% of PC gamers admit to being angry with a loved one during a game. The percentages remain high even with the other categories: in fact, we find 42% for Xbox users, 36.8% for Smartphones, 36.5% for Nintendo Switch and 32.7% for PlayStation lovers. I mean, do me a favor, go apologize to your partner, best friend, brother or sister for all the times you lashed out at them.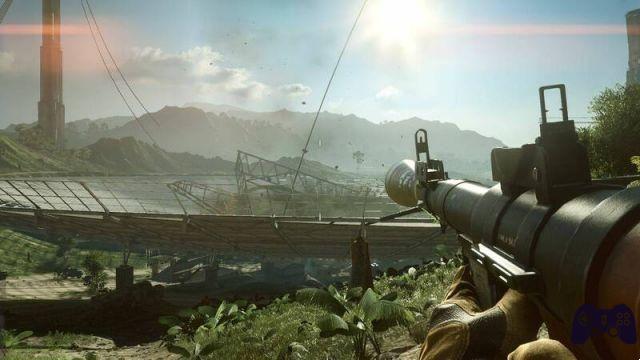 But if you can apologize to a loved one, this is not the case for inanimate objects: the incredible 64.4% of respondents revealed that they have broken a controller or mouse at least once while playing. Then there are other interesting objects that have been the target of gamers' wrath: 20% hit walls or other things in the house (what a pain), 16.6% had the courage to destroy the monitor, 13.3% threw themselves against the phone, and 10% against plates or dishes (because they were near the gaming station?).
Is it better to get angry or be zen?
So, let's pull the strings of the speech and summarize what we have discovered. I would say that it is clear that we get angry too often and too easily, and that we tend to pour our anger out on objects or people near us. In a perfect, utopian world, all video games should have first-play levels and be free of bugs or player barons, but the question is: would we really like it if that were the case? Try to really imagine always winning, defeating each boss with ease, constantly arriving first in the online rankings. Isn't there something not right?
Video games are meant to amuse and relax us, but also to challenge us, to make us exploit the neurons in the brain and to compete with other people at our level. One of the most beautiful sensations you can experience is the satisfaction of being able to triumph after a tough test, and the games are able to make us try it on a daily basis. So we thank the difficult boss fights, the opponents with our same skills and the seemingly endless dungeons, because without them we would lose a large part of what it means to play.