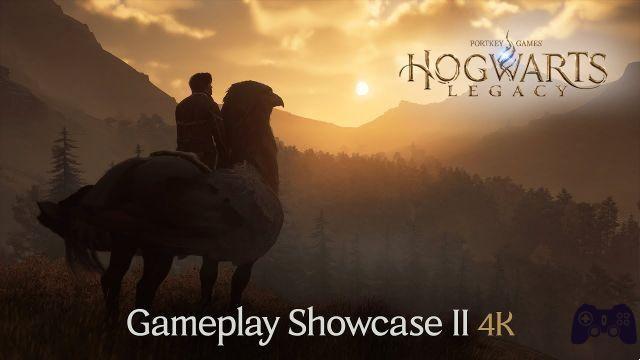 Hogwarts legacy he finally showed himself in a new and very long video where you can take a closer look at the game, delving into some of its key aspects. In the past few hours the second complete gameplay of the video game from Avalanche Software and Warner Bros. Want to take a look?
Rightly so, there is a lot of talk these days about Hogwarts Legacy, and about all the potential that this new project promises to offer to fans of the world of Harry Potter, and to all new discoverers. Going beyond the recent news regarding its delayed release on some consoles, the recently released new gameplay immediately makes all the potentiality of this new experience.
By watching this video we can then begin to savor flight dynamics. Being that Legacy is developed as an open world, obviously the players will be able to move inside it by flying around with their broom, with the possibility of interacting with their surroundings. So where the eye falls the character moves, then lands in a village near the school, giving us the opportunity to observe human life around there. Continuing with the vision we see the mount of an Obsidian Hippogriff (reminding you that in Hogwarts Legacy all the fantastic creatures you will come across will have a very specific purpose), used to overcome a rather impervious area.
The second part of the gameplay, however, focuses mainly on the dynamics related to combat, with the player engaged in casting spells, also showing the possibility of healing himself with the necessary and specific tools. In the final tranche, the "Room of needs" is explored, a sort of extremely customizable shelter in which we will be able to improve our equipment, cook and do many other things, including raising magical beasts. Hogwarts Legacy will be released on 10 February on PC, PS5 and Xbox Series X/S, lagging behind with the other consoles.
Before saying goodbye, we also recommend that you drop by on our YouTube channel, where you can find videos dedicated to the videogame world at 360 degrees, with curiosities, goodies and reflections on the sector and the current approach possibilities it offers.