Find out in this guide some useful tips and tricks to start playing HITMAN 3 at its best and be a real Agent 47
The latest creation of the IO Interactive team definitely closed the assassination trilogy with a flourish. In our review we sang its praises and for this we recommend that you read our analysis to understand what product it is. For those who are already convinced to play it and are looking for some tips and tricks to play better, read on because you will find out for sure something interesting about HITMAN 3.
A new mission
Agent 47 returns with great fanfare with the intention of permanently dismantling Providence. To do so, however, he will have to know the best attack techniques and the means necessary to carry out its missions. In this guide we will try to give you this knowledge through some points that we believe particularly important. So let's proceed to discover some tricks and tips to play HITMAN 3 at its best.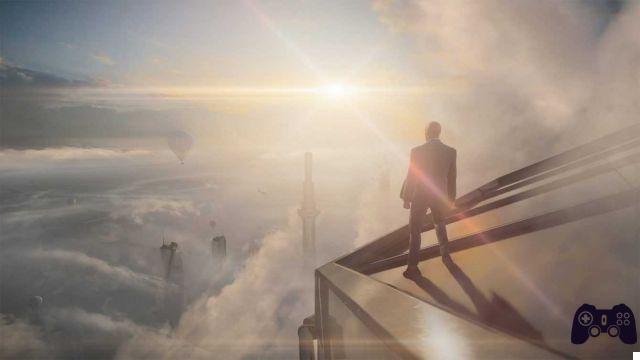 Go slow - HITMAN 3: tips and tricks to play your best
Trying to finish a mission in a hurry could be really tempting. However, going straight to the finale and then forgetting everything would be a real shame. Assassinio is a dish that must be served cold, almost straight from the freezer. For this reason it may be in your best interests to proceed slowly in the missions. Take your time to study the maps well and the pattern of movements undertaken by the characters and any objectives.
Also by exploring you will come to discover some of the many creative ways you can kill. Very difficult things to understand if you are in a hurry and ignore the small details. Sometimes ad inspire you it could be a briefly heard dialogue, or an unusual object placed in plain sight. This was just the first of the tips and tricks to get you started on HITMAN 3, read on for more!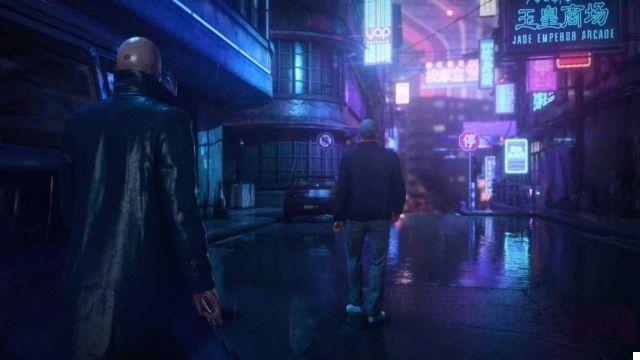 Killers and photographers - HITMAN 3: tips and tricks to play better
Agent 47 has a lot of useful tools, some of which are immediately provided at the start of the game. Among these are the laces to silently suffocate their targets or the coin to distract them. However, among the newer ones there is the camera. Object that can be used to closely observe certain objects or to examine very distant situations. Its main use, however, is to let your manager analyze objects.
Useful for highlight certain clues and obtain useful information. However, not everything can be analyzed, it is possible to do it almost only on the objects highlighted in blue and located on the map with a camera icon. In addition this tools also works perfectly as Photo Mode, then indulge your streak as a photographer.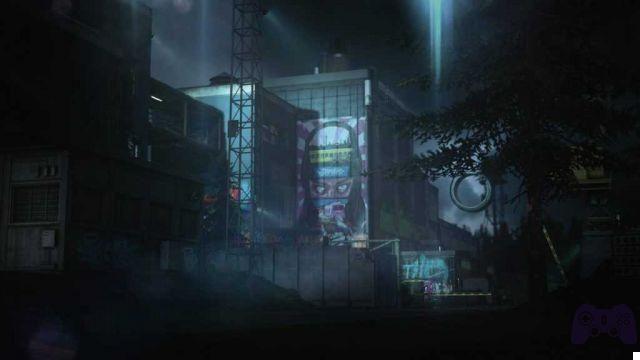 Save without fear - HITMAN 3: tips and tricks to play at your best
HITMAN has always been a series that has its roots in being able to complete certain missions in specific ways. However it is not very easy to do this during the first few runs. Sometimes you will be discovered by the guards or the victim will die the way you don't want to. Yes, it is something that can happen albeit infrequently, we must consider that often while you play by killing and exterminating, you will indirectly set certain events in motion.
Just to prevent this from happening it is good save the game often and maybe in different slots, so as to resume playing before specific uncomfortable events. It is also a way to carry out your assassination plans without fail.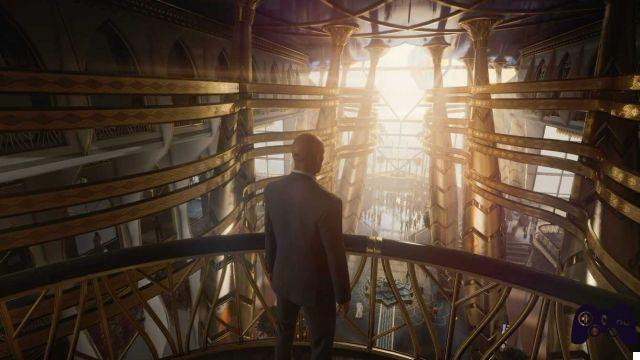 Dressing up smart - HITMAN 3: tips and tricks for playing your best
A very natural thing for those who already know the saga, is to know that wearing some disguises are obtained as "powers". These utilities can manifest themselves in the possibility of not being discovered by some categories of non-player characters. For example, if you disguise yourself as a "guard", you will often be able to walk through the crowd without problems reach places previously forbidden.
Another useful use of disguises is to provide Agent 47 new types of shares. If you manage to put yourself in the shoes of an investigator, you can start an unprecedented investigation mission that will have a completely unique conclusion if well pursued. Or a delivery boy can deliver poisoned meals to unsuspecting victims. So use disguises wisely. Let's move on now with the latest in our tips and tricks for playing HITMAN 3 at its best.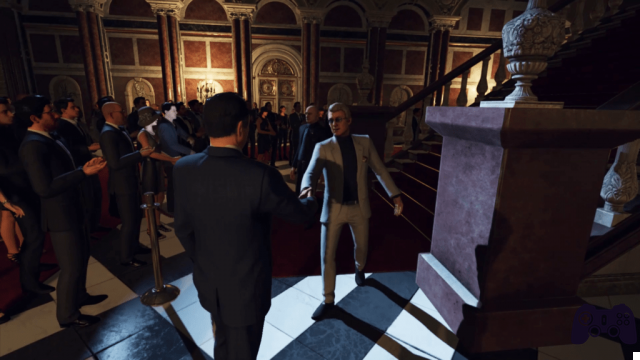 Stories - HITMAN 3: tips and tricks to play better
There are countless ways to succeed in killing your target. Many of these are handmade by, that is, carried out through the cautious planning of the player. Sometimes even without caution and taking up the rifle and neutralizing everything in front of you. However, it may happen that you get lost and not understand how to reach your victim.
The system of stories comes to our aid in this. Discovering them simply by exploring them or suggested by your manager, you can follow these guided "secondary missions" that will lead you to discover a specific narrative vein. By doing this you will often be able to find out more about the world of Agent 47 and also complete the main mission.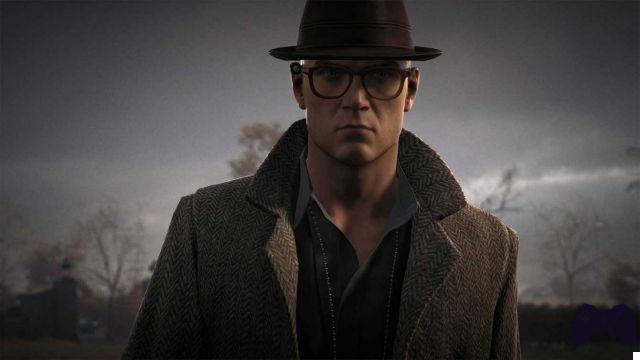 This was our guide for HITMAN 3
At this point you should know a few tips and tricks to play HITMAN 3 at its best. You will probably have some questions to ask about it, so be free to ask them below in the comments or on our social networks. If you are interested, check out our other guides as well: the next-gen news on PS5 and Xbox Series X and what to know before starting to play.