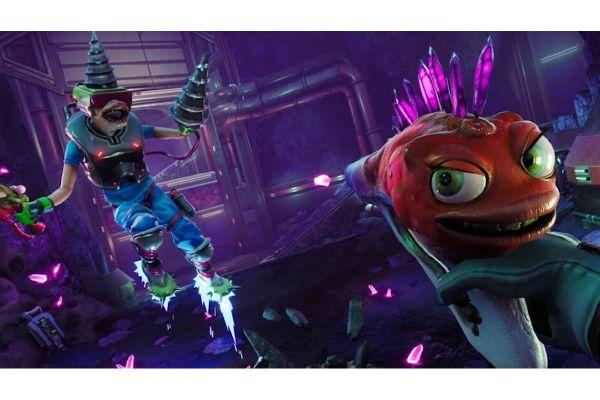 These days High on Life has finally arrived, the new crazy and ingenious video game born from the mind of Justin Roiland, co-author of Rick and Morty, one of the most popular animated series of recent years. The game, exactly as it was presented, is full of crazy situations and jokes, but no one expected to be hit by so much demented comedy and weird quotes. Just one of these quotes has attracted the attention of a well-known game designer, so as to give life to a nice curtain on Twitter.
Just in these hours Cliff Bleszinski, the father of the well-known Gears of War series, spoke on Twitter marveling at a particular quote in High on Life. Let's talk about the presence of Space Applebee's, a space version of the well-known US restaurant chain Applebee's. Bleszinski was immediately dazed to find such an explicit quotation in the game and immediately wondered how Roiland and his team managed to legally insert such a thing into the title.
To give an answer to the doubt that came to the father of Gears of War, Greg Miller of the Kinda Funny editorial staff thought about it, who went to ask Justin Roiland himself for an explanation. With a short clip, the creator of Rick and Morty revealed the intricate method that allowed the team to insert a Space Applebee's in the world of High on Life, declaring that it was all fruit of a parody.
@JustinRoiland pic.twitter.com/lhGiDLRRBe
— Greg Miller (@GameOverGreggy) December 14, 2022
This nice, and unexpected, exchange between the two authors has attracted the attention of many fans. Attention that we are sure will be poured into High on Life, a game that is making people talk a lot and is experiencing very positive first days of life, also within the Xbox Game Pass subscription service.
Before saying goodbye, we advise you to also visit our YouTube channel, where you can find videos dedicated to the gaming world at 360 degrees.