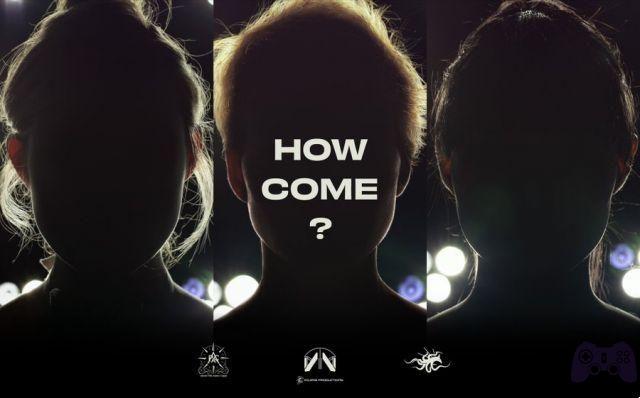 Since last summer, Hideo Kojima has been having fun driving fans of his productions and his team crazy. Starting shortly before the Tokyo Game Show 2022, the well-known Japanese game director began to set the roaring speculation machine in motion with a whole teaser series in the form of very cryptic posters. Over the months these images have followed one another with a certain cadence and today, a few hours from The Game Awards 2022, Kojima has released yet another mysterious teaser.
Just a few hours ago, Hideo Kojima's always very active Twitter account was updated with a very interesting new post. It is a new image that takes up some of the old teasers already published previously and, at the same time, adds yet another piece to the puzzle. In the past Kojima has revealed that two actresses of the caliber of Elle Fanning and Shiori Kutsuna will be involved in the next game, but apparently the news does not end there.
The new post features an image in which we can clearly see the silhouettes of the two actresses already announced, but in the center of everything now appears a new figure still totally shrouded in mystery. It is not clear who is at the center of the teaser image, but obviously fans of Kojima's productions are already launching themselves into a whole series of extreme speculations, with those who are even convinced that that character is none other than Fragile.
"WHO" "WHERE" "HOW" and now "WHY". pic.twitter.com/NyBxTz7Wve
— HIDEO_KOJIMA (@HIDEO_KOJIMA_EN) December 7, 2022
In all this noise, this umpteenth teaser poster arrives in conjunction with the next The Game Awards 2022 which will be held live in Los Angeles. It doesn't seem to be a coincidence that Hideo Kojima is right now in the Californian city, and putting two and two together, many enthusiasts are certain that a new announcement from Kojima Productions it will take place during the event, which we remind you will be broadcast tonight at 1:30.
Before saying goodbye, we advise you to also visit our YouTube channel, where you can find videos dedicated to the gaming world at 360 degrees.