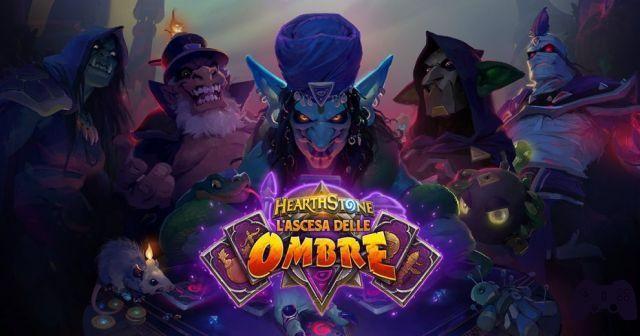 The new Hearthstone expansion "The rise of the shadows" (rise of shadow) is now available with its 135 new cards and will replace the outgoing expansions of "Journey to Un 'Goro", "Knights of the Frozen Throne" and "Kobolds & Catacombs".
With the new expansion also changes the way in which it will be possible to participate in the single player adventure: the latter will be divided into several parts, and will last throughout the year. The first part will be totally free, while the subsequent ones can be purchased with real currency (€ 19.99) or with in-game currency (700 gold coins).
The Rise of Shadows expansion also introduces new mechanics: the "lackeys", 1/1 minions but with powerful effects, floors", spells that power up for each turn that remain in your hand, and the "Twin Magic", cards that once used will create a copy of themselves to be played again in subsequent turns.

And you, what awaits you from the new Hearthstone expansion?