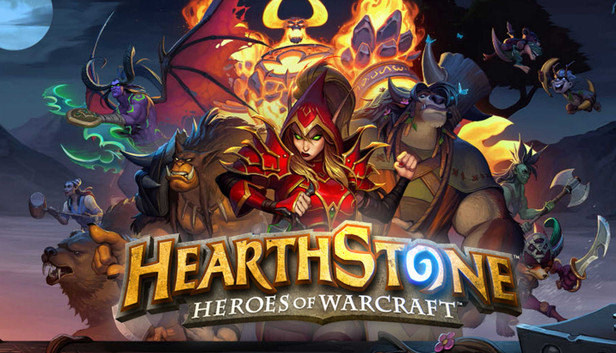 From a game like Overwatch 2, which records incredible numbers, to the inability to find a game director for Hearthstone. This is the moment you live in Blizzard. In fact, a new job position has been opened in Irvine since 27 September, just as director of the famous trading card game, which however does not seem to be able to attract many applications.
To give a not worrying but still quite strange picture of the situation, Mike Donais involuntarily thought about it. Donais has been with Blizzard Entertainment for some time and holds the role of Principal Game Designer. In a post on Twitter Donais repeated that the team behind Hearthstone is looking for a game director. "If you know someone who is intelligent, smart, kind, with work experience and very good at communicating his ideas, send me a message", the words written by Donais on the social network.
The message obviously shows a non-idyllic situation within Blizzard Entertainment and the difficulty in finding a game director to manage the game. We don't know what are the reasons behind this sort of "desertion" by aspiring candidates, but it is very probable that the environment in general weighs in, between the allegations of harassment and obviously the uncertainty of the future, with the acquisition of Activision Blizzard from Microsoft which is still very much in doubt after the recent statements of the CMA.
In case you missed it Hearthstone is looking for a new Game Director! If you know someone who is smart, wise, nice, experienced, good at communicating vision, and loves HS let me know.
— Mike Donais (@mike_donais) October 14, 2022
The future of Hearthstone is still to be written and implicitly Blizzard plans to carry the game forward. Surely, however, at this moment for the Irvine company it is absolutely not easy to be able to work, and the hope is that all this can be resolved, clearly in a positive way, in the shortest possible time. In this respect, perhaps the acquisition of the group by Microsoft could help (and not a little) the developers involved to ensure a more efficient, secure and less stressful production.