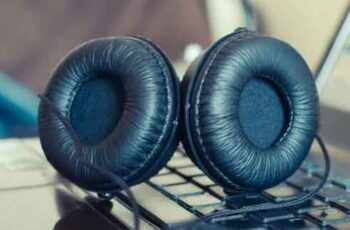 Macs are generally renowned for their ease of use, but that doesn't mean you'll never have a problem. Some users report problems while trying to listen to headphones or using other audio devices connected to their Mac. Fortunately, there are several solutions you can try to fix this audio bug. Let's take a look at what to do when the headphones aren't working on the Mac.
Headphones Not Working on Mac: 13 Things You Can Do
If your headphones or external speakers aren't working when you connect them to your Mac computer, here are some things you should try to fix the problem:
Unplug the headphones and try connecting them to another device like your iPhone or iPad to make sure they are working as expected.
Check the headphone jack for problems. Dust or lint is enough to prevent the port from recognizing the headphones or speakers. Try blowing dust off the jack and the inside of your Mac's port to see if that fixes the problem.
Plug the headphones back in while holding the volume buttons down at the same time.
Check the volume controls on the headphones. Some models have built-in volume controls that can be turned down or off.
Check all ports by unplugging everything plugged into your Mac. This includes HDMI, Thunderbolt, and USB devices. Other devices may be channeling the sound away from the headphones. If your TV is connected via HDMI, for example, the audio is likely to be redirected to the TV instead of headphones or speakers.
If you want the audio to play through the headphones or speakers while the TV is on, you need to switch to the speakers by clicking on the audio icon located in the Mac menu bar. Select your headphones / speakers here.
Restart your Mac.
Restart the audio controller by opening "Activity Monitor" and locating "coreaudiod" in the process list. Finish the process by clicking on the "X" and it will restart automatically.
Update your Mac operating system.
Try turning off Bluetooth. Your Mac may be trying to connect to a Bluetooth device that is out of range.
If you're still having trouble with sound after trying these steps and you're sure the headphones themselves aren't the problem, try contacting Apple for support. You may have a hardware or software problem that can't be fixed with a quick fix.
How to record audio on PC, MAC, Android and iPhone
Choose audio output on Mac
You can troubleshoot and fix the missing audio output by following these simple steps:
Open the Apple menu and select "System Preferences".
Press "Sound".
Click on "Exit".
Choose "Headphone" as the output device.
Check to make sure the "Mute" box is unchecked.
Adjust the sound to your preferences.
When multiple devices are connected to the Mac, the computer may try to play audio through the wrong device. By manually choosing the audio output device, you should be able to solve this problem.
Play audio from Mac on TV
You can also run into a similar problem when you have no audio on the TV that you connected to your Mac via HDMI. If so, here's what you can do:
Open "System Preferences".
Select "Sound".
Select the "Output" tab and select "HDMI".
In rare cases, the HDMI cable can transfer the image but leave the sound out. This can happen if your cable is too old. Check your HDMI cable. Look for cracks or sharp bends that could prevent audio from playing. Check the cable port for bent pins.
Try the same steps as described above and reset the PRAM and SMC on your Mac computer. The sound should now work. If not, replace the HDMI cable with a new one.
11 solutions for when FaceTime audio isn't working on iPhone and iPad
CleanMyMac X maintenance script
If you've tried everything in your power to get the headphones working again, but nothing seems to work, you should download and run CleanMyMac X's maintenance scripts. They will optimize the performance of your Mac PC and find out any problems you may have .
Airpods don't work with Mac
If you've already connected your Airpods to your Mac and they simply stop working or your computer isn't picking them up, there are some proven solutions.
Make sure both Airpods are fully charged and in their case.
Unplug your Airpods and plug them back in. Go to "System Preferences"> "Bluetooth" and click the "X" next to the Airpods. Then, you can set them up just like you did when they were new.
Check your Mac for updates. If the software is too old, it may cause problems when trying to pair Bluetooth devices.
There are several reasons why headphones or Airpods may not work properly. If you have taken the correct troubleshooting steps and the audio still does not work correctly, you can contact the Apple Support team for further assistance.
Got any other Mac troubleshooting tips? Share them with us in the comments below!
Further Reading:
How to pair Bluetooth headphones to your Apple Watch
The best headphones for wireless gaming
How to connect Bluetooth headphones to PS4
Windows 10 does not detect headphones, 9 solutions
The best noise canceling headphones