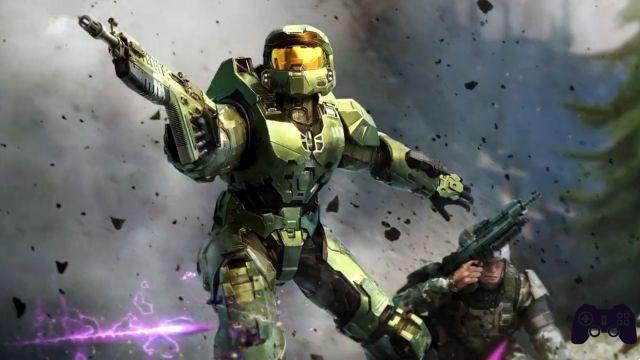 Regardless of the many controversies that have involved 343 Industries in recent months, regarding the many problems affecting Halo Infinite, the Forge mode continues to amaze in the positive. Despite a roadmap not respected by the developers and content that is struggling to arrive, in fact, the players are creating many interesting maps taking advantage of this innovation introduced by the team. However, after some pop culture-inspired content, we've already come to the meta storytelling.
In fact, a fan decided to emulate DOOM and recreate an arcade cabinet that allows players to start Halo Infinite within the same game via the Forge mode. The cabinet recreates the title in 2D FPS version with side scrolling graphics and is fully functional, as we can see in a video shared by the author himself. The game, in addition to basic commands such as advance and jump, allows us to solve a short puzzle before calling the extraction by the pilot.
Red Nomster, to which the credits go for the creation of the content, is the same one that, just a few months ago, created other very interesting maps. In addition to the one that recreates the iconic Toy Story bedroom, in fact, the user has also created a version of Ocarina of Time contained in Halo Infinite. In this case, however, the fan has decided to take advantage of the arcade cabinet which, in the base game, plays the original Halo music and use it to recreate this 2D FPS.
Since Forgia is still in trial version, the result achieved by Red Nomster is really impressive. At this point of its development, in fact, the mode is unable to support files that are too large without crashing. On these premises, curiosity remains high to understand how far Halo Infinite (which you can buy on Amazon) will be able to go in the future. Potentially, it will be possible to create a real arcade to be exploited for multiplayer.