After telling you about some of the best video games to experience a scary Halloween night, let's totally change direction by moving on to scary experiences… In another sense. Yes, because if it is true that there are works capable of captivating and enthralling players like few others, even the horror genre is full of products that perhaps it would be better to forget.
In short, we don't tell you not to try these games on Halloween night, but we warn you that the effect may not be exactly the one you want. Many of these productions even manage to transform themselves, after just a few minutes of play, into unknowingly irreverent experiences. Any examples? Take a look below at our selection of some of the worst horror video games ever.
Agony
The real agony lies in trying to finish it: this is the thought, broadly speaking, that we had expressed at the time in our review. Developed by Madmind Studio and published by PlayWay in 2018, Agony it is still remembered today as one of the worst video games in history. Absolutely.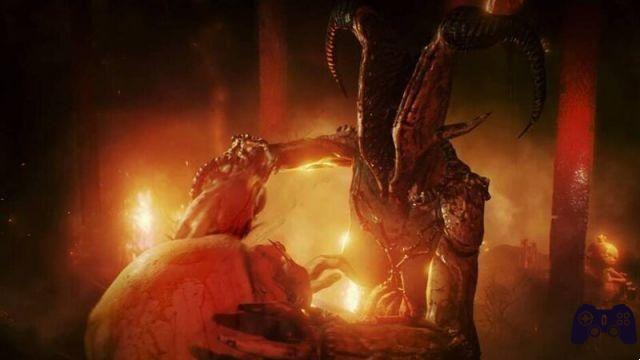 The title was born from a Kickstarter campaign capable of exceeding the set goal in a short time but, at the exit, the expectations were at least not met. Terrible level design, poorly tuned controls, and awkward frame rates are just three of the many things that made the game famous… for all the wrong reasons. The final result? A more than forgettable experience, which we advise you to avoid in every possible and imaginable form.
Alone in the Dark: Illumination
The return of Alone in the Dark is something that we fans of this genre look forward to which, especially in light of the last chapters of the series, we hope will truly do justice to a historical and fundamental franchise. Alone In The Dark: Illumination, now released in 2015, is the perfect example of how not to treat a saga that deserves a completely different kind of care and respect.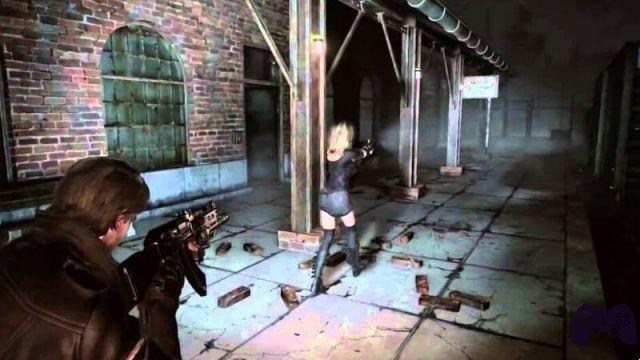 We are facing a title of low workmanship, with a weak and at times anticlimactic graphics sector combined with bugs and problems that greatly influence the gaming experience. All topped off with a plot that just can't mesh, and an online mode that has shown enormous problems from every point of view since its launch. In three words: a real shame.
Night Trap
The perfect demonstration of the fact that, sometimes, "So bad is so good". More or less. Released in 1992 on Sega Mega CD and developed by Digital Pictures, Night Trap it is one of the first examples of "interactive film": an experience made up of digitized films where you can admire some real-life actors… Giving life to performances bordering on decency.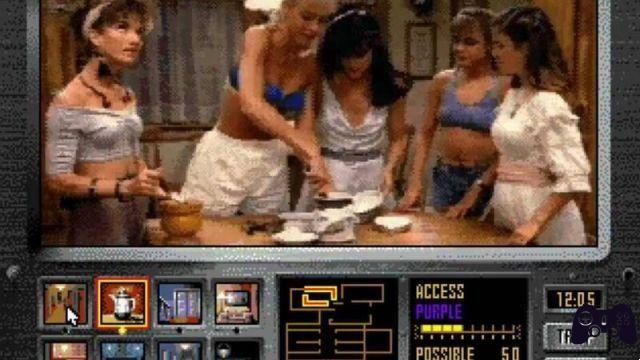 The game is in fact so poorly made that it is, at times, almost funny, albeit in a completely unconscious way. In any case, from a certain point of view it is a cult work of great historical importance: together with Lethal Enforcers, Wolfenstein 3D and Mortal Kombat, it was in fact one of the games that led to the establishment of the ESRB classification. In its own way, in short, Night Trap made history.
Friday the 13th
If Gun Interactive's title manages to give fans of the Jason Voorhees saga an experience that is at least entertaining, this other vintage horror is probably the worst thing that has ever happened to the series Friday the 13th. We are in 1989, and the title comes out on the NES in a completely fortuitous way: due to a series of circumstances, in fact, it risked never seeing the light... And given the final result, it wouldn't have been so bad.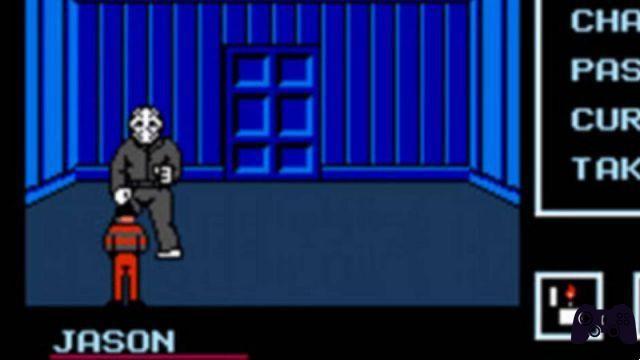 We are in Camp Crystal Lake, with the aim of protecting the children present in the campsite from Jason's threat: so far nothing strange, except that on a technical level we are facing a real hole in the water without reservations. An all too basic gameplay without particular ideas, a terrible audio sector (with sometimes deafening sound loops) and an even hilarious Artificial Intelligence: in short, the Friday The 13th game is indeed scary, but for the most wrong reasons.
The Walking Dead: Survival Instinct
Do you know the saga of The Walking Dead signed by Telltale? A real masterpiece of storytelling, able to excite and move tens of thousands of players around the world. Here you are, The Walking Dead: Survival Instinct it's not exactly the same.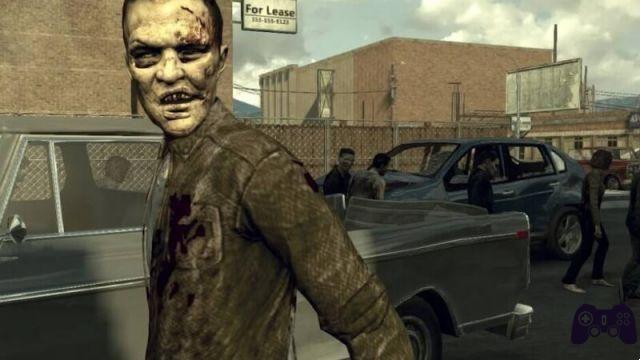 Based on the TV show and not the comic, the Terminal Reality title takes up the story of the Dixon brothers… But things couldn't get worse. A poorly implemented AI, combined with a botched plot and several technical shortcomings make the game something absolutely avoidable even for the most passionate viewers. The only merit? Zombies are irreverent, in every way.
7 Days to Die
Let's move on to an open world that everyone was looking forward to… And that turned out to be a huge hole in the water in many, too many respects. Set in Arizona during a Third World War, 7 Days to Die promised since the Kickstarter campaign - which ended with great success - a one-of-a-kind experience: the perfect mix of first-person shooter, survival horror, tower defense and role-playing game.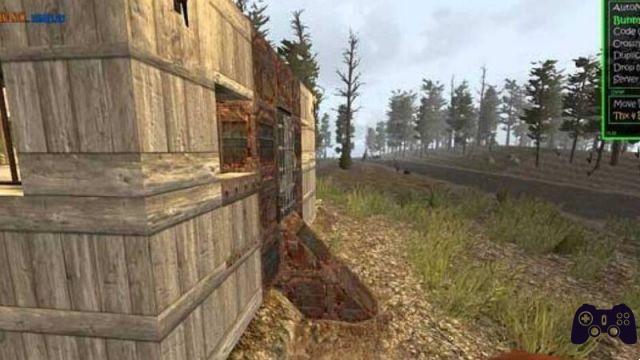 The final result? A hodgepodge of elements from all these genres, which fails to stand out in even one of them. The first version of the game appeared as a confusing product without bite, with serious gaps also on the technical side that made it popular on the web for purely comical reasons. Fortunately, the team has managed, over the years, to adjust the shot a bit, making it at least a playable title: and you, have you already tried it?
Resident Evil: Survivor
We close with a saga that defined the entire genre of horror video games, in which, however, it hasn't always been all rosy. Resident Evil: Survivor, known in Japan under the name of Biohazard Gun Survivor, is in all probability one of the lowest points of the franchise: few know that the seventh chapter was not the first attempt to propose a Resident Evil in first person, but perhaps perhaps it would be been better.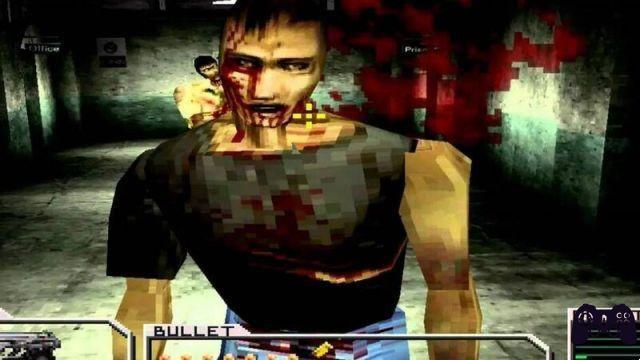 Survivor is an arcade shooter where we will take on the role of Ark Thompson, in a world created by recycling (in the most wrong way possible) assets and settings from the "real" chapters of the series. As a final result we are faced with a product that, in addition to not being able to convey terror at all, appears full of bugs and with a deficient or even absent AI. In short, a Resident Evil to be skipped, also and perhaps above all for the most passionate fans.