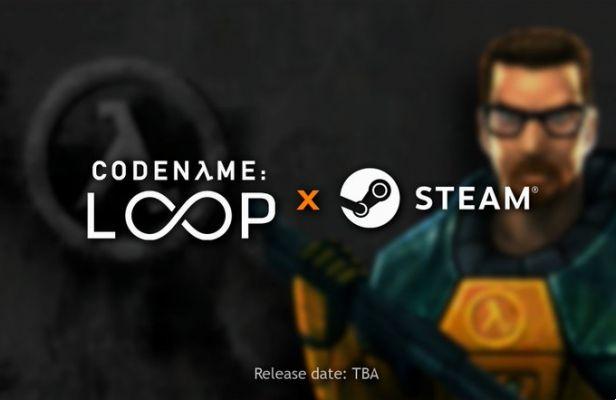 Since its release, Half-Life has received an almost infinite amount of mods, alternate versions of the game and content of all kinds (has anyone mentioned a logo lamp on Amazon?). However, what we haven't seen until now is a rogue lite version of Valve's title. Well, that time has come because someone is developing a title with these characteristics and set in the universe of the game. But it doesn't end there, since this work will soon be on Steam and we will be able to try it with our own hands.
A few months ago I asked Valve for permission to publish my Half-Life fan game on Steam and… guess what? Codename: Loop is coming to Steam, hopefully with a demo later this year!
The game will be completely free.#CodenameLoop #HalfLife #gamedev #madewithunity pic.twitter.com/dsrV1Pz3z4
— Daniel Almenara (Pinky) (@Pinky_GameDev) October 6, 2022
The title will be called Codename: Loop and will be a twin stick shooter with a top view. With all the characteristics of a rogue lite, the game is set in the iconic Black Mesa structure from Half-Life. Furthermore, the ideas for the creation of the characters come from the original models of the first chapter and the similarity with the setting and protagonists is already evident in the first game screens.
Drawing heavily on the original title, this rogue lite was originally going to be called Half-Life: Loop. However, when Daniel Almenara, author of the game, asked Valve for permission to publish it on Steam, he was forced to change the name. Since this is not an official title, in fact, this new game cannot use the name of the series. A similar situation had already occurred with Codename: Gordon, a 2D game which, born as a fan-made project, was published on Steam to anticipate the release of the second chapter. In that case, however, the game was removed from the store following the bankruptcy of its developers.
As for Codename: Loop, however, the author claims to aim for the release of a demo, precisely on Steam, by the end of this year. There are no indications, however, regarding a possible release of the full version. It is not the first time that a title born by fans has proved successful, just think of Black Mesa which, after a process similar to that of Codename: Loop, was unanimously appreciated.