With yesterday's announcement of the PSVR 2 launch date and price, many are hoping to play the acclaimed Half-Life Alyx on the new virtual reality headset of PlayStation 5. Currently the VR iteration of the FPS saga history by Valve is an exclusive for PC viewers, and we don't know if it will ever see the light even outside of this ecosystem. What is certain is that even today, two years after the launch of Alyx, the title continues to attract the attention of some modders, who have created a series of very interesting contents.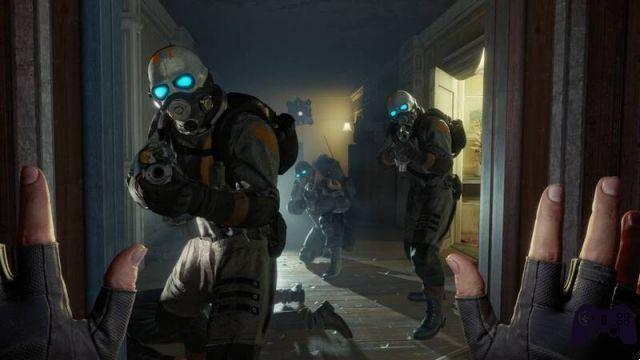 We've seen all kinds of mods for Half-Life Alyx, but there's a fan who wanted to add important content to the experience. Let's talk about the work of Jerrin Chiu, a fan who is creating a new unpublished campaign for Half-Life in virtual reality. This mod is called From Here to There and is based on a portion of history never told before.
The mod in question follows the story of Dr. Smithers, formerly a research scientist at the Black Mesa Research Laboratory. This ex-researcher blames Gordon Freeman for causing the invasion of Earth by the alien Combine, and one day he receives a mysterious letter from his daughter. Smithers wants to reunite with her in Fiji, but travel is impossible for him, and the entire campaign centers on the ex-researcher's efforts to build a teleporter and reach her daughter on what appears to be the last happy island on earth. .
The mod in question for Half-Life Alyx was accompanied by an announcement trailer, but the modder has already declared some details about his unpublished campaign. The story will be divided into seven levels and will contain unique puzzles and a story that wants to remain consistent with the mythology of Half-Life. From There to Here it will last three to four hours and the launch of the beta version is scheduled for November 24th.