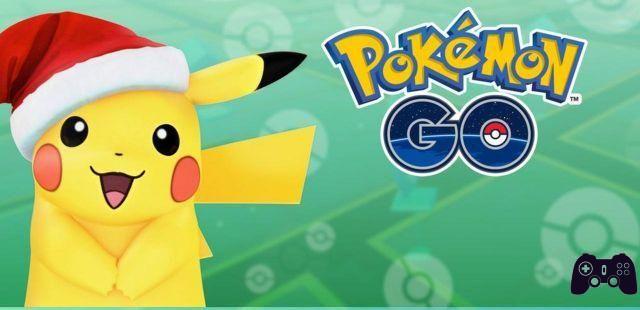 One of the biggest updates ever is upon us for Pokémon GO, and with it the various events that will follow. Some, remember, will be linked to the seasons - they will therefore bring with them particular Pokémon and research.
The first season ever, that of the Holidays, will start on Tuesday 1 December along with the winter event. Expected returns and new arrivals, the usual rotation of Pokémon in the foreground and other news.
I dettagli
Pokémon close-up
I dettagli
Change first the meeting of the weekly box. From Tuesday 1 December until 1 January you can meet one of Lapras or Darumaka (Unova). Capturing them will reward you with bonus experience points, Niantic reports - showing that weekly boxes will also be impacted by the promised general increase. Remember that the experience points bonus will be active only until the moment of the event, after which the experience obtainable will be increased in general but the bonus will no longer be active.
change raid bosses, starting with the Legendary on duty. For December (same dates) it will be Kyurem in its basic form. This Dragon / Ice-type Pokémon is able to combine (in the main series) with Reshiram and Zekrom, the other two legendaries belonging to the same generation and already released in Pokémon GO.
Kyurem also brings with it a new mega raid. It is about Mega Abomasnow, which will replace Mega Blastoise (which will likely be given the same treatment as Mega Venusaur). Until then (so for a few more days) Mega Blastoise will show up more often in raids, so watch out for gyms.
Featured Pokémon
Replicated as usual too the time of the featured Pokémon. Every Tuesday, from 18 to 19 pm, a Pokémon will appear much more frequently in the wild, and we will enjoy special bonuses in capturing. Here they are listed:
Tuesday 1 - Seel, with double evolution XP
Tuesday 8 - Swinub, with double capture stardust
Tuesday 15 - a surprise Pokémon, with double catch candies
Tuesday 22 - Snorunt, with double transfer candies
Tuesday 29 - Snover, with double evolution XP
While waiting for the Pokémon of Tuesday 15 to be revealed, remember that all the others are available in chromatic form.