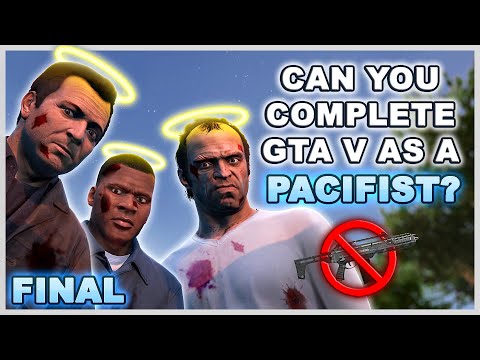 Anyone who grew up with the Grand Theft Auto series has undoubtedly tried at least once to behave like a good citizen. Obeying traffic lights, driving below speed limits, and similar activities usually kept us busy for about an hour or less before returning to set fire to the city on duty. However, someone literally spent years trying to finish GTA V in pacifist mode.
Matthew Judge's feat, known as DarkViperAU on Twitch and YouTube, didn't quite go as planned. The concept of pacifist, in fact, takes on rather blurred boundaries in GTA V and completing a run without killing anyone is literally impossible. However, the content creator, in the course of three years of attempts on the Rockstar Games title, managed to significantly reduce the number of victims made by Trevor and his companions until it was quantifiable.
The pacifist run of GTA V, in fact, counts the modest figure of 96 kills. Everything was done without the use of cheats or mods and led DarkViperAU to make thousands of hours of gameplay before declaring this experience over. The end of the journey for the content creator is summed up in a video lasting just under an hour. In addition to scenes created specifically for the video, the author talks about some of the strategies adopted and the time it took to implement them.
Judge's strategy for this pacifist run is pretty simple, if pretty crazy. In fact, the author decided to stay hidden for as long as possible and wait for the NPCs to destroy themselves with stray bullets. This is possible thanks to the explosions of vehicles and tanks, as well as damage from rockets and whatnot. The streamer says he even waited a lifetime to convince one of his enemies to drown himself in the ocean. Since GTA VI is still quite far away, a pacifist run on GTA V (which you can find on Amazon) seems like the right way to kill time.