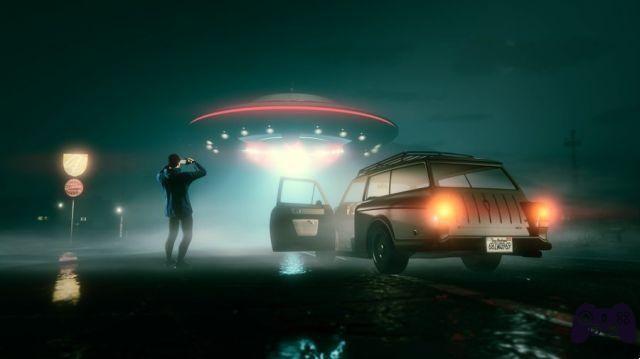 Players GTA Online will have to pay close attention during this Halloween, as the skies of the city will be colored with new visitors from who knows where. Rockstar Games recently announced that during theHalloween event this year there will be the opportunity to see, with the right attention, some UFO Between the clouds. It is a content that takes its name from these "unidentified objects" which is added to many small innovations related to the aforementioned event.
Keep your eyes to the skies and your Snapmatic camera handy – there are reports of unidentified aircraft over Los Santos. Documentarians who provide record of their sightings this month will collect a fee from a generous believer.https://t.co/2ERVr7Q49W pic.twitter.com/4g5CNR24q5
— Rockstar Games (@RockstarGames) October 13, 2022
Obviously this is one of the most classic dynamics within this genre of video games (such as World of Warcraft and Apex Legends to give two examples) which, as the various parties approach, literally transform their gaming experiences, introducing events targeted. GTA Online is no exception, with the folks at Rockstar starting this particular tradition starting back in 2015, when they surprised fans with new vehicles and a slasher mode.
The possibility of running into some UFOs was made official through a post on the Twitter profile of the developer, introducing a series of elements in GTA Online which won't make it too casual. With Los Santos flooded with reports of sightings, players will have the opportunity to look for these "flying objects" to snap a picture of them. All culminating with a particular reward directly from a "generous believer" (a particular believer).
Everything will be accompanied by a handful of other events at the center of which we find some pumpkins, or the Judgment Day Competition, with two teams chasing each other in a sort of lethal hide-and-seek, remembering that to participate, all you need to do is log in to the game on the day of the event, obtaining the first mask upon logging in , with the other rewards related to the ongoing competitions. Events of this kind, to date, still represent the lifeblood of a title that for years has shown no sign of losing all its charm and love from a satisfied community.