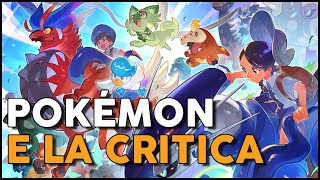 It seems that Grounded is unstoppable. Obsidian's new video game, released definitively at the end of September, has further increased its community, recording a peak of around 15 million registered players on Xbox and PC.
It is by no means the first time we have talked about Grounded, underlining its general quality (we advise you to retrieve our review in this regard), and highlighting the large numbers of the community. His, however, seems to be an ongoing success with millions of confirmations every month, driven by a development that has always held in high regard the players.
As also reported by Xbox Wire, this video game has begun to grind acclaim even before its official and definitive release. When in early access, in fact, he had already built a following that continued to support the project step by step. Thanks to the various feedback received and all the contributions from the players, the development team has managed to build an experience that at the moment seems unstoppable.
Staying on the subject of support and relationship with its community, Grounded is also preparing to receive a new update all dedicated to the holidays: A Holiday Treat. By downloading it, fans will have the opportunity to access new features that will simplify life in the game in general (with more space in the inventory, for example), new traps to protect their bases from unwanted visits, and various decorations also Christmas theme (the Christmas tree is one of them).
We remind you that Grounded is currently available for purchase on Xbox Series X / S, Xbox One, Windows 10/11, Steam and on Xbox Game Pass, PC Game Pass and Xbox Cloud Gaming (Beta), what are you waiting for?
Before saying goodbye, we also recommend that you drop by on our YouTube channel, where you can find videos dedicated to the videogame world at 360 degrees, with curiosities, goodies and reflections on the sector and the current approach possibilities it offers.